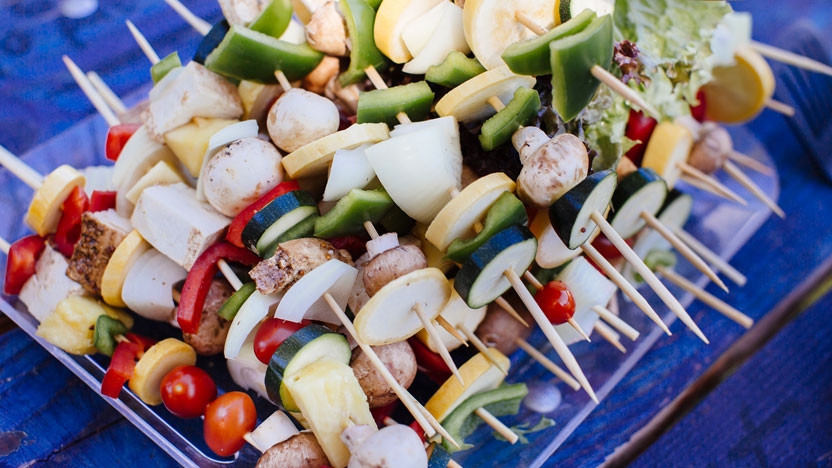 Dining Centers
Check back soon for Summer 2023 updates!
Dining Halls Hours of Operations
Proctor Dining Hall - Summer 2022
Open Monday through Friday for three meals a day
Continental Breakfast: 6:30am to 7:30am
Breakfast: 7:00am to 9:00am
Lunch: 12:00pm to 2:20pm
Dinner: 6:00p, to 8:30pm
Open Saturday and Sunday for Brunch and Dinner
Brunch 7:00am to 1:00pm
Dinner: 6:00pm to 8:30pm
Ross Dining Hall - Summer 2022
Open Monday through Friday for three meals a day
Continental Breakfast: 6:30am to 7:30am
Breakfast: 7:00am to 9:00am
Lunch: 11:30pm to 2:20pm
Dinner: 5:30p, to 8:30pm
Open Saturday and Sunday for Brunch and Dinner
Brunch 7:00am to 1:00pm
Dinner: 5:30pm to 8:30pm
Middlebury ID Cards
All diners (students, faculty, staff, and guests) are required to swipe their Middlebury College ID card prior to entering the dining halls. No one will be allowed to enter the dining halls without an ID card (in some cases, such as guests, this may be a temporary card). Please make sure that you carry your Middlebury ID card with you at all times.
If you lose your card, please contact Public Safety at publicsafety@middlebury.edu or 802-443-5133 or Dining Services at dining@middlebury.edu or 802-443-5346
Dietary Needs and Special Diets
Middlebury College Dining Services strives to accommodate the individual dietary needs and preferences of everyone we serve on campus.
A complete ingredients list that highlights commonly avoided foods and allergens is posted next to every dish served. You will always find vegetarian, vegan, and gluten-free and dairy-free options.
If you have very specific dietary needs that may not be satisfied by the information above please fill out the Dietary Request Form.
Kosher
Middlebury College Dining Services offers kosher meals for the School of Hebrew, from a certified kosher kitchen, Vermont Kosher- http://www.vermontkosher.com/, in Burlington, Vermont.
The Kosher food for the Summer Language School Program is not prepared by Middlebury College Dining Services. We contract Vermont Kosher to provide lunch and dinner meals 7 days a week for Students wanting to eat Kosher. Should you have a specific question about our program prior to your arrival for the summer, the contact information can be found in the link above. You can also contact Bo Cleveland, Assistant Director, at rclevela@middlebury.edu or 802-443-5349.
To request Kosher meals please fill out the Kosher Form
How does it work?
Our kosher meal program is designed to provide individually prepared lunch and dinner meals Monday through Friday in the Ross dining room in Ross dining hall only. This meal plan is primarily for the School of Hebrew who take their meals there. We do not have the ability to transport individual meals to other schools. If you are requesting Kosher food while attending another school, you have the option to come to Ross and prepare a takeaway container from that days menu. Week-end cold meals, Saturday, and Sunday will also be served in the Ross dining room in Ross. For the week-end meals we will provide family style platters of cold kosher food prepared by the Kosher caterer on Friday to Ross where they will be stored in a dedicated Kosher cooler for use on Saturday and Sunday.
Prepared Kosher breakfast meals are not included in this plan, but the Ross dining hall provides suitable hechshered options.
Middlebury College Dining Services will be transporting and delivering the meals to Ross in disposable containers and platters. The menu cycles are planned, and we will provide you with the menu for the day and the week so you will have an idea of what to look forward to. The disposable containers will arrive with ingredients and common allergens listed. We can accommodate special restrictions with enough notice. The double wrapped hot food containers will be heated in our ovens and then placed in enclosed heating cabinets in the Ross operation. Cold food options will be held in a cold holding cabinet or will be left at room temperature in the separate serving area for the School of Hebrew students who have signed up for these meals.
Before service we set up the buffet line with items from the day's menu along with disposable, service ware and utensils to eat from. We will also have some additional hechshered snack items to supplement your cravings during your stay.  For Shabbat, we provide Challah bread and Kosher grape juice for you to take for services before dinner if that is your practice. You can take your meal to go for this night so you can eat after your service.  
This form sets an intention that you will take the kosher meals prepared for you for the duration of the program or until you inform us that you no longer want to take a Kosher meal.  Middlebury College absorbs the additional costs of providing kosher meals to participating students. Please grant us the courtesy of eating the meal prepared for you.  Should you decide to withdraw from the kosher meal plan for any reason, please notify either the chef, Tammy Iffland, your school coordinator or bilingual as soon as possible.  If you have not signed up to eat Kosher but are curious, we will be happy to have a meal prepared for you, with some notice. The prepared Kosher meals are intended for a student or faculty who is relying on it as they have no other option.
Meals always include a variety of fresh ingredients, purchased from local producers when possible. The menu for the day will accompany the meal listing the common name of the dish as well as a list of the ingredients specifically noting the 7 common allergens. We cannot cater to everyone's particular likes but if you have difficulty eating our prepared food please talk to the chef and we will see what accommodations we can make.
Retail Locations
In addition to the dining halls, Middlebury will continue to provide food and beverages at three retail locations: The Grille, MiddXpress, Wilson, and at Tavern on the Tee at the golf course. All retail locations will have limited hours of operation, so please check the Retail Operations web page for further information.
Alcohol
Alcohol is prohibited in our dining halls at all times. Customers are also not allowed to bring in any alcoholic beverages to any of our retail dining locations.
The Grille will only be open for late night services and will not offer alcoholic beverages until Wednesday, July 6th. If you would like to purchase an alcoholic beverage at the Grille, you must be at least 21 years of age.
The Tavern on the Tee, located at Ralph Myhre Golf Course, is open 7 days a week from 8:00am - 7:00pm. Menus to be announced.
Customers purchasing alcohol must provide a passport or a U.S.-issued driver's license, along with your college ID card for proof of age. Non-U.S. driver's licenses are not accepted as proof of age. If the dining services staff deem that an individual is intoxicated, they will not be served.
Failure to cooperate with dining staff requests may result in disciplinary action.