Accommodating Individual Needs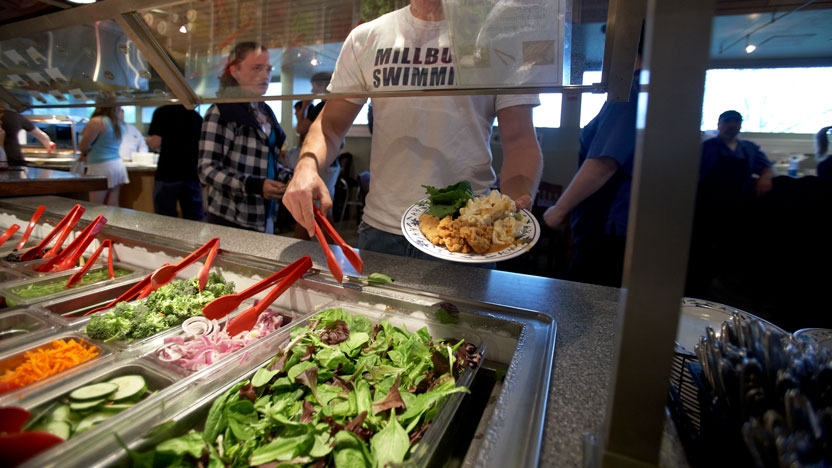 Our chefs and kitchen staff are prepared and willing to support your dietary needs.
If you aren't able to find what you need at a meal time, you are welcome and encouraged to have a conversation with our supervising chefs and we will make a meal that you can enjoy.
Allergies and Other Dietary Needs
Each dish served at our food service locations will be labeled and you can count on allergens and common dietary concerns to be identified on this signage. You will find many vegan, vegetarian, gluten-free, and dairy-free options readily available at every dining location. 
If you have very specific dietary needs that may not be satisfied by the information above please fill out the Dietary Request Form.
Take Out and Special Arrangements
In an effort to reduce waste and encourage sustainability, each dining hall offers a reusable take out container program. After the initial minimal purchase you may exchange your carabiner or dirty container for a clean one any time you prefer to take out rather than eat in the dining hall. Please see more information about to-go containers.
Middlebury College Dining Service will support arrangements to provide meals for students who may be confined to the Health Center or their rooms due to illness.
Early and late meals may also be arranged for athletic teams with games that do not coincide with the dining schedule by contacting the Dining Services office. 
During the summer Language Schools, specific meal schedules for each school supports participants in honoring their language pledges.