Projects for Peace Grants Help Middlebury Students Envision a Future with No Immigration Detention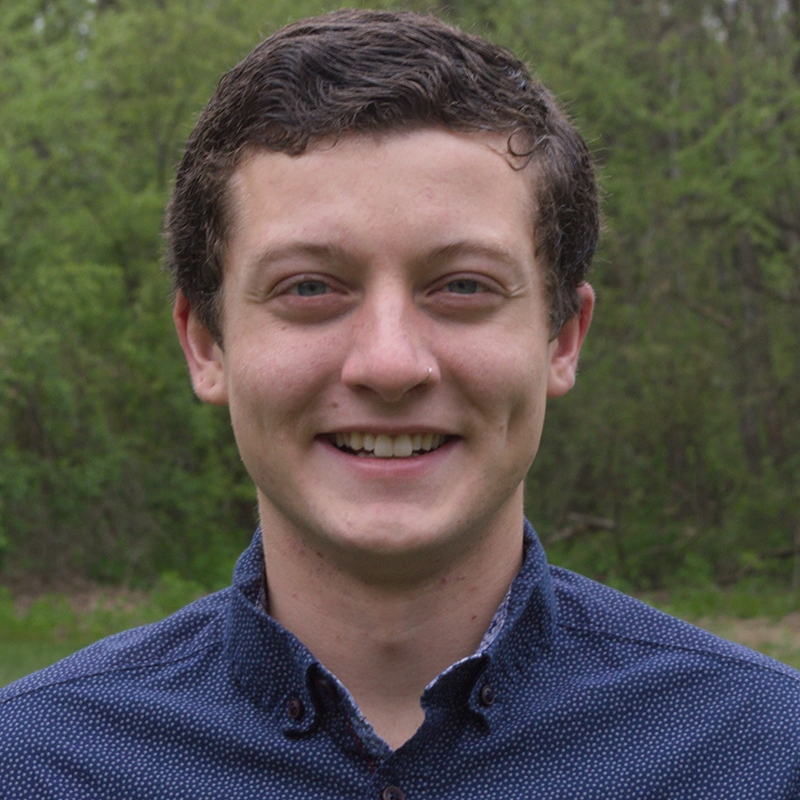 MIDDLEBURY, Vt. – This summer Alexandra Burns '21.5 and Olivia O'Brien '21.5 will lead a group of Middlebury students in imagining a future where immigrant detention is obsolete. Hieu Nguyen '23 will use old-fashioned pen-pal letter writing to foster friendship and intercultural understanding among K–12 students. And recent graduates Jack Carew '20 and Mari Odoy '20 will offer theater, dance, and mentorship as ways to encourage Palestinian high school students to apply to college.
Each of these projects will be funded by a $10,000 Projects for Peace grant awarded to the students. Projects for Peace, an initiative started by the late philanthropist Kathryn Wasserman Davis, is designed to spark innovative, entrepreneurial approaches to building meaningful prospects for peace around the world.
For their project, Envisioning a Future without Immigrant Detention through Advocacy and Education, O'Brien and Burns will lead a group of six Middlebury students as they work for eight weeks with two nonprofits—Rocky Mountain Immigrant Advocacy Network (RMIAN) in Colorado and Las Americas in Texas. Joining the two seniors will be Alejandro Castillo '24,  Damaris Neaves '24, Kate Goodman '24, and Zoe Sipe '24. The cohort will support their partner organizations in several ways, including as translators. They will also assist with detention center hotlines and detention check-ins.
O'Brien and Burns will build on the experience they gained from co-leading 10 students on a remote Middlebury Alternative Break trip (MAlt) during January term when they worked primarily with the Capital Area Immigrants' Rights Coalition (CAIR) in Washington, D.C.
For their project this summer, the two student leaders intentionally picked students in the classes that follow them with the hope that these students will continue this work throughout their Middlebury career and will introduce it to future generations of students. "Education and direct service to the immigrant community are critical to creating a greater understanding of these important topics," said Burns. 
Nguyen's project, Peace Pen: Rehumanization through Old Fashioned Writing, expands on his pilot letter exchange between children in six classrooms in Vermont and four schools in his native Vietnam. He organized the prototype during the 2020 fall semester and received $3,000 in funding from the College. According to Nguyen, Vermont teachers whose students participated noted that having a pen friend across the world creates a sense of empathy for others and helps students to be thoughtful when considering standards and styles not their own. 
With the Projects for Peace grant, Nguyen will expand Peace Pen to include 200 to 400 students in 15 to 18 classrooms in the United States, Vietnam, Kenya, Uganda, Armenia, and Eswatini. The additional funding will also permit him to broaden a central component of the project—a series of fun and meaningful activities, including storytelling and games.
Peace Pen's partners include the United World Colleges, whose students act as role models for the younger participants, as well as underserved schools in refugee camps and rural areas and specialized schools for children with disabilities.
Carew and Odoy's project—Theater for Peace: Youth Mentorship in the Palestinian Territories—was on hold for a year and will now take place virtually because of the COVID-19 pandemic. They will work with an East Jerusalem initiative that offers Palestinian students mentorship and help with college applications. Carew and Odoy made these areas the focus of their project since access to higher education for Palestinian students is limited by a variety of factors, including restrictions on movement and inadequate secondary school education.
They will also partner with a Palestinian dance company to provide the students with a creative outlet through theater and dance and an avenue for self-exploration during the college application process. Dance and theater workshops offer a way to build community as well, said Odoy.
Heather Neuwirth Lovejoy '08, program director at the Innovation Hub, said she encourages students who are interested in pursuing a Projects for Peace grant to stop by the Hub's offices and talk to her or one of her colleagues. "These grants are an incredible opportunity for Middlebury students to create and test their own ideas for peace," she said.