Season 1 Ep. 7 - Whatever Happened To "Essential" Workers?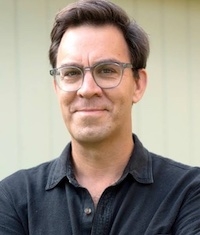 In March 2020, the COVID pandemic forced the United States into lockdown, as it did many other countries. As workers were ordered home, many but not all businesses and institutions closed. Those that remained open were staffed by workers who—too often poorly paid, nonunionized, and lacking meaningful benefits—were now deemed "essential workers".
The lockdown lasted months. The pandemic upended work patterns and—at a time when vaccines were nonexistent while knowledge about transmission, prevention, and treatment of COVID was scant—exposed essential workers to extraordinary and unparalleled risks.
Understanding and explaining how the pandemic affected workers and Labor—organized or not—is the goal of Jamie McCallum's new book, Essential: How the Pandemic Transformed the Long Struggle for Worker Justice. A central lesson McCallum draws from his research is that the fate of those of us who are not essential workers is tied to those who are: ensuring workers have good jobs at good wages, in safe conditions with plenty of paid time off, will in the end benefit us all; and as the pandemic showed, the converse is also true. 
For more information on Jamie McCallum's book, Essential (Basic Books Nov 2022), and other work, click here.
Rohatyn Center for Global Affairs
Robert A. Jones 59 House
148 Hillcrest Road
Middlebury, VT 05753