Our three Rohatyn Global Scholars Interns were part of the RGS Inaugural Cohort. All interns are part of the Rohatyn Student Advisory Board (RSAB) and help with student events and activities on behalf of the Rohatyn Center.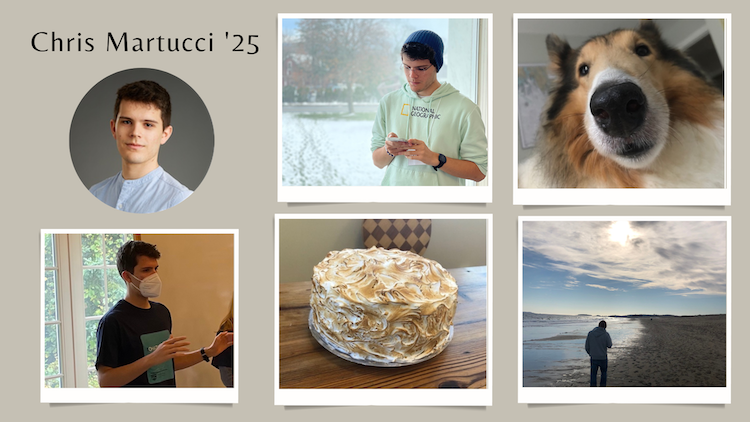 Chris is a sophomore from Williamsburg, Virginia. He is a molecular biology and biochemistry major with minors in mathematics and religion. A member of the RGS inaugural cohort (2021-2022), Chris is deeply interested in global health care access, LGBTQ+ rights, and the intersection between climate change and human rights. On campus he is also a tutor for linear algebra, a tour guide, and a rookie actor. In his free time, Chris likes to dabble in racquet sports like squash and tennis, take silly photos of his dog, and bake whatever sounds good—especially cake!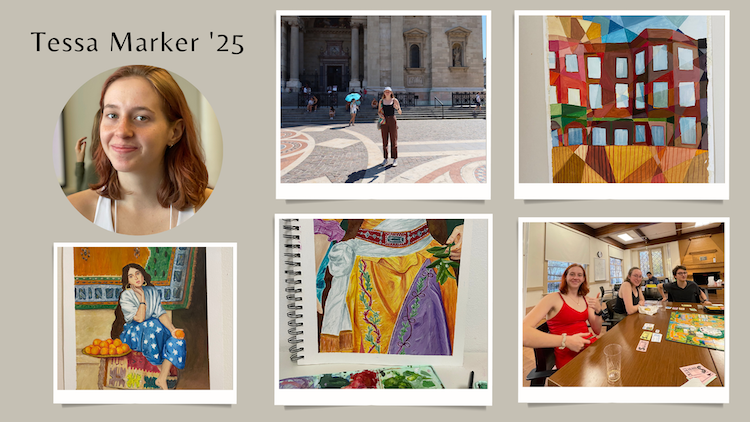 Also a member of the RGS Inaugural Cohort (2021-2022), Tessa's major is International Politics and Economics and her minor is Spanish. As a Rohatyn Global Scholar, she is interested in human rights issues, is learning Portuguese, and she hopes to study abroad in Brazil and Argentina in her junior year. When she isn't working on her economics problem sets,Tessa enjoys painting, listening to Rina Sawayama or Rosalía, and playing Ultimate with the Middlebury Pranksters.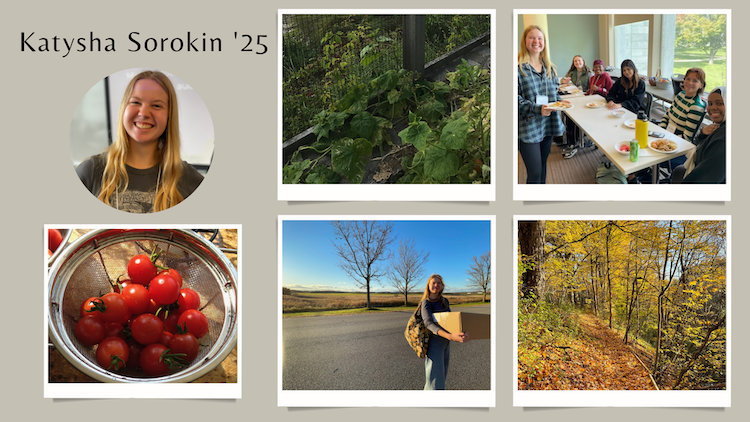 Katysha [kah-too-shah] majors in International and Global Studies, with a concentration in Russian and Eastern European Studies. As a Rohatyn Global Scholar, she is interested in the rise of right-wing movements worldwide. When she is not memorizing Russian verbs of motion, she is often enjoying a long walk somewhere on campus. She especially enjoys walking on the TAM and notices the peace that comes with snow. Back home in Westport, CT, she likes to help her dad with the family garden. Tasked with caring for purple tomatoes, she tries her best to ensure their survival, and she occasionally succeeds.
Rohatyn Center for Global Affairs
Robert A. Jones 59 House
148 Hillcrest Road
Middlebury, VT 05753