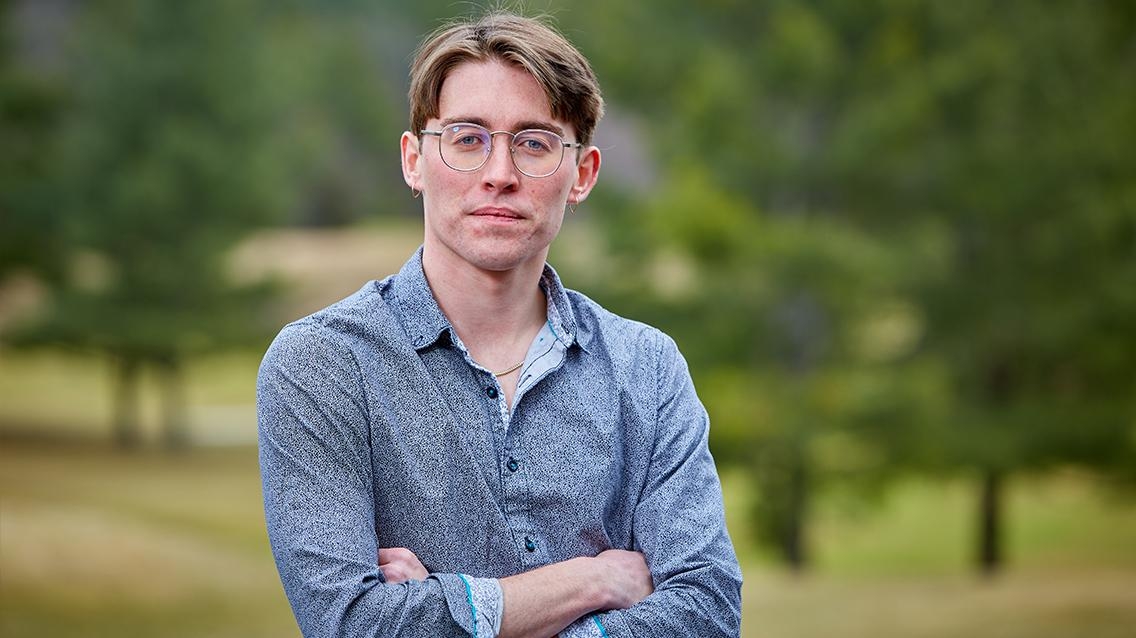 Connor Wertz '22 came to Middlebury with an interest in the environment. He is leaving as an experienced environmental activist excited to be part of advancing the climate movement.
"As an environmental justice major, I've gained worlds of information and background that has helped me see the problem—and the many potential solutions—in a whole new light," he says. "Helping to connect the disparate societal ills of our time to coherent and exciting visions of the future feels so rich and fulfilling."
Wertz is a member of the Sunday Night Environmental Group and SGA Environmental Sustainability Committee. He spent a summer interning at 350VT—the Vermont arm of 350.org, the organization co-founded by Schumann Scholar in Residence Bill McKibben and Middlebury students. Now, Wertz is a member of the 350VT board of directors.
Wertz's Middlebury experience was made possible, in part, by the Barefoot Family Scholarship.
"Not being buried in debt has been the greatest gift of my college experience. It has given me the flexibility to take risks and find balance between what I want to do and what is needed of me. Opportunities like Middlebury can change the trajectory of people's lives. I will not waste this experience."
Alumni and Families
700 Exchange St.
Middlebury, VT 05753