Ohori's Coffee Roasters (Tai Ayers '97)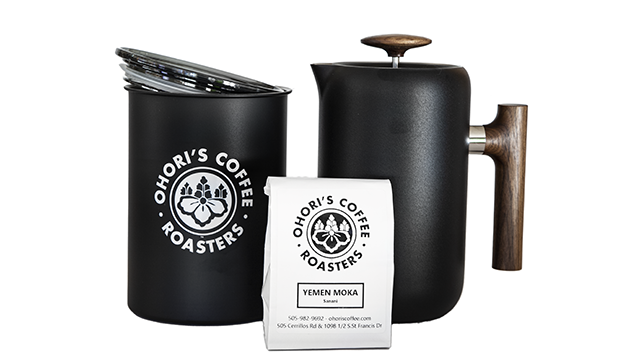 Tai Ayers '97
Ohori's is the oldest continuously running coffee roaster in New Mexico. We offer thirty-six varieties of coffee beans, loose-leaf teas, and a wide array of beverages. Our mission begins with our joy in locally roasted coffee, café culture, and ethically sourced coffee beans. Ohori's practices our craft using the highest quality Arabica beans sourced from around the world through longtime trusted partners.  
We now craft various roast levels; our talented roasters apply artisanal roasting techniques, offering our customers both choice and consistency. We imagine our coffee beans in your home making your days brighter.
20% off with discount code "MIDD22" through 12/30/22.
Alumni and Families
700 Exchange St.
Middlebury, VT 05753