Rodney Tribe Travel and Tours (Athenia Rodney '04)
2000s, Travel/Tourism, Women, Vermont, Northeast, Mid-Atlantic, Southeast, Midwest, Southwest, Rocky Mountain, Pacific, Non-contiguous US or Territories, International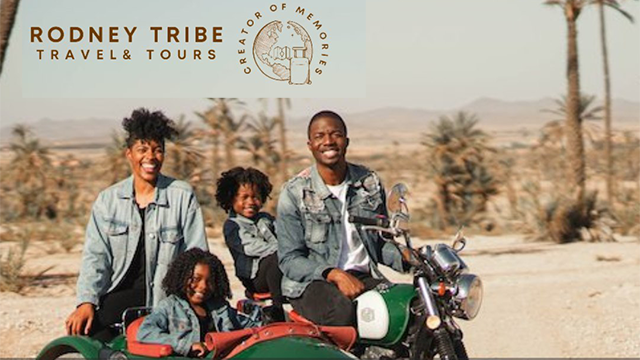 Athenia Rodney '04
The Rodney Tribe Travel, where you get exclusive Family travel,  group travel, retreats, reunions and destination weddings to make lifetime memories. We're here to show you a different way of seeing the world, as the one-stop provider for all your travel needs and requirements. 
Rodney Tribe Travel is a travel agent that specializes in tailor-fitting each vacation package based on what the customer needs and wants. We believe that every travelers is different, so we offer a range of customizable travel options to suit each groups.
Free gift with purchase from Middlebury.
Alumni and Families
700 Exchange St.
Middlebury, VT 05753