First-Generation Students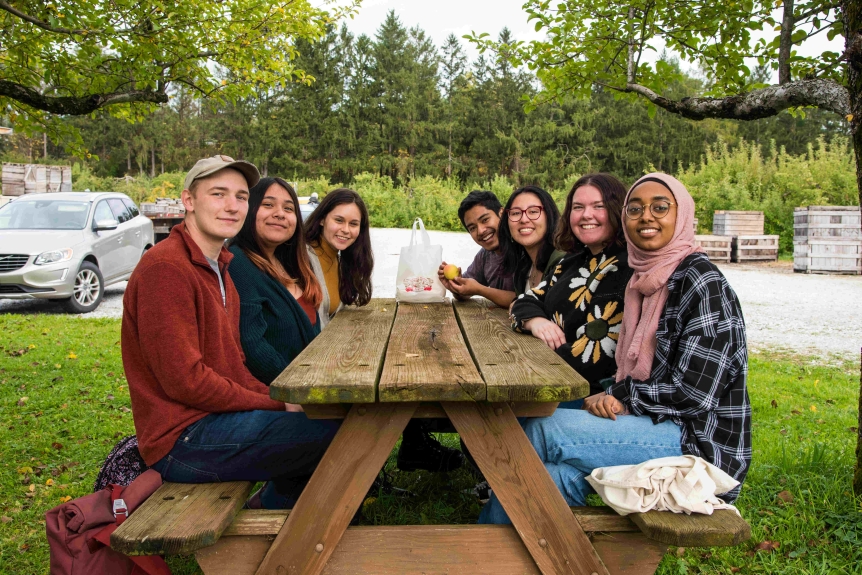 First-generation students are the first in their families to attend a four-year college.
As a first-generation student at Middlebury College, you have the opportunity to join the First-Gen Experience, aimed at supporting your academic, professional, and social success.
The First-Gen Experience
The First-Gen Experience offers resources, support, and events to support the success of First-Gen students. Our programming promotes community and ensures retention to the sophomore year and persistence to graduation. 
Annual events and programs include the following:
First@Midd pre-orientation program where we help you acclimate to college life and introduce you to the first-generation community and your support systems on campus.
First@Midd Reunions where all members of First@Midd cohorts are invited to connect over food and fun each semester.
National First-Generation College Celebration includes First-Gen Day and First-Gen Week where we have a week of events geared toward celebrating all first-gens on campus—students, faculty, and staff.
Next Steps Week where we host a week of sessions with campus partners so you can learn about summer jobs, internships, resume writing, graduate school options and application processes, financial aid specifics, and other relevant information when needing to take the next step.
First-Gen Excursions which are trips we take in each semester with First-Gens. In the fall semester we go apple picking and in the spring we organize another outdoors trip.
First-Gen Graduation Celebration, a dinner ceremony where we celebrate the First-Gen graduates each year in May.
First-Gen Resource Guide
This guide is meant to help you thrive at Middlebury, and it is highly recommended that you read through it and refer back to it when in need throughout your time here.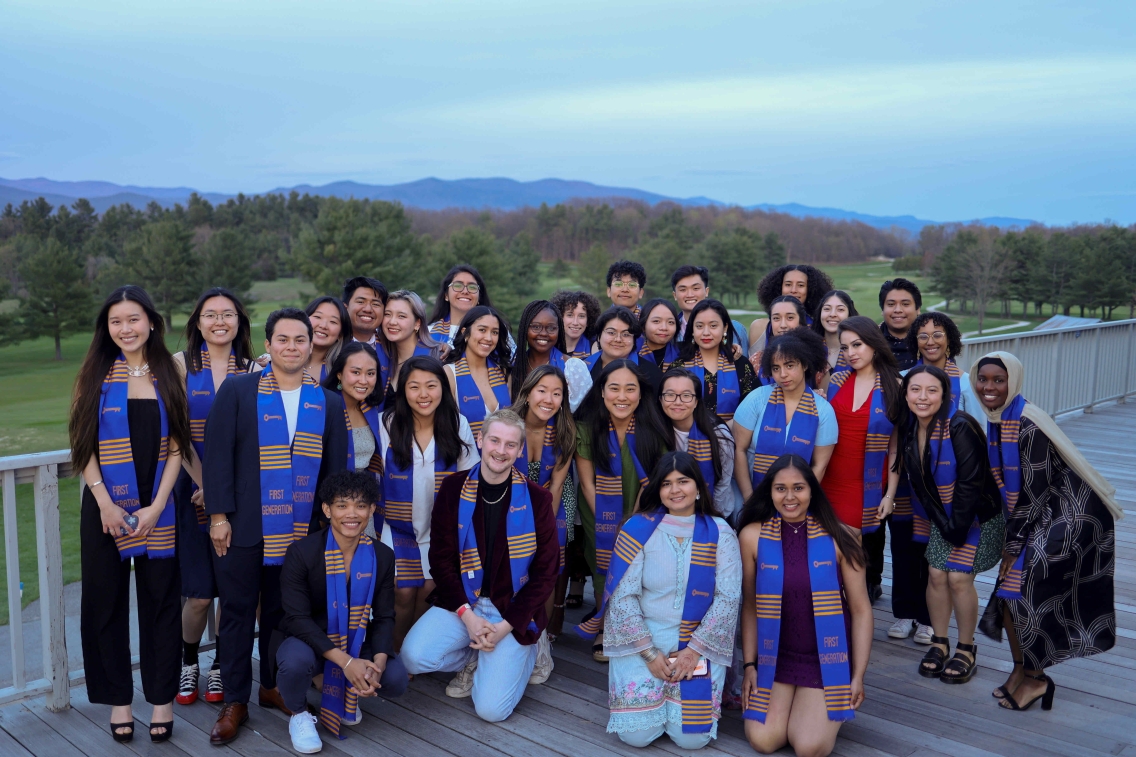 We like to celebrate our graduating class of First-Generation students with an end-of-year dinner and ceremony specifically for them. During the celebration, we honor each individual graduating senior by having them share their personal triumphs. The graduating seniors are also given 1st generation tassel keepsakes, small graduation tokens, and first generation stoles that they can wear at graduation in honor of all that they have accomplished as the first in their families to graduate college.