2023-2024 Health and Wellness Education Events
MiddUncorked (Featuring Athletic Brewing)
September 18th 6:30-8:30pm
Wilson Hall 
go/midduncorked

Events below are a part of recovery month! Find the full calendar of events at go/recoverymonth

Sub-free lunch meet up 
September 26th 12:00-2:00pm
Ross Fireplace Lounge
go/recoverymonth
Whether you've never used substances or you're considering taking a break, the sub-free student community has a place for you! Come meet others & enjoy lunch in community. Games will be set up!

Recovery ally training
October 2nd 5-6:30pm
Health & Wellness Education Office, Ross ground floor 
go/recovery-ally
*Free t-shirt with participation!* We welcome students, faculty, and staff to come participate in a recovery ally training in which we will cover the importance of recovery-friendly language, recognize the needs of students in recovery, and outline the scope of an effective ally. Register at go/recovery-ally

Overdose prevention training
October 4th 5:00-6:30pm
Health & Wellness Education Office, Ross ground floor 
go/know-OD
Everyone plays a role in overdose prevention! Join is for a training facilitated by the Turning Point Center of Addison County to cover topics like the signs of a drug overdose, overdose response, and community resources. Register at go/know-OD

Zero Proof Bar Night
October 6th 6:00-8:00pm, Mahaney Arts Center Cafe
Celebrate Friday with friends, food, and fun mocktails! This social is open to all students interested in maintaining a substance-free space and experience.

Campus Trick or Treat
October 27th 1:00-4:00pm
Ross ground floor & participating departments around campus
go/treats
You're never too old to trick-or-treat! Play games, win prizes, and collect spooktacular treats day and night. More details and the map will become available in October.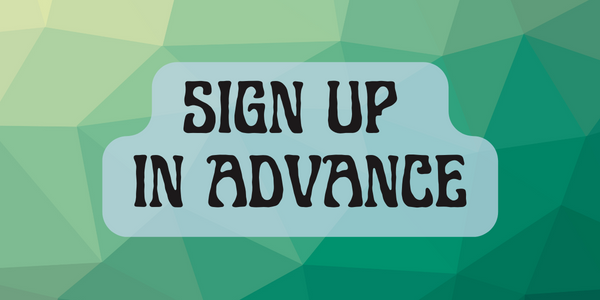 Workshop opportunities
The Body Project 
September 19th, September 26th, October 3rd, October 8th
4:00-5:30pm
Sign up at go/bodyproject
Join Health Educators Karly Beavers and Maddie Hope-Lyng for a 4-week series on growing your connection to your own body. Too often we are bombarded by messages rooted in systems of oppression and money-making schemes about how our bodies "should" look, feel or be. This interactive series is meant to honor your body's journey and the inherent wisdom inside of you. Sessions will be a combination of reflection, education, and conversation. This workshop is open to all people with a body.

Koru Mindfulness
October 2nd, 9th, 16th and 23rd
4:00-5:15pm
Join the interest list at go/mindful
Koru mindfulness is a four-session introduction to mindfulness course designed to meet the needs of college students. Learn and practice new meditations each week while practicing mindfulness outside the sessions with the use of an app.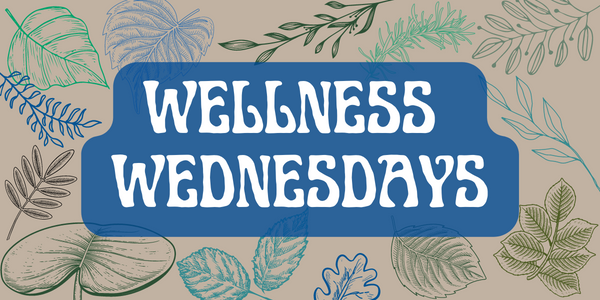 Celebrate Sexual Health Awareness Month 
September 13th (with in person event September 14th) 11:00-12:30pm
Library vestibule
On the 13th, submit your anonymous sexual health questions to our SPECS peer educators at go/AskSPECS. 
Then on the 14th, stop by the table inside the library to meet providers from Health Services and some of the SPECS educators, as well as grab some supplies & educational information! 

Create a wellness kit
September 20th 12:00-1:30pm
Outside of Ross Dining 
New semester, increased socializing, exams right around the corner. Come grab some wellness supplies to keep in your bag whenever you might need them. 

Accessible tree tour! 
With Horticulturist Tim Parsons & the Disability Resource Center
September 27th 3:30-5:00pm
Start and end at McCullough patio 
Ever notice just how many different trees there are on campus? Come join a guided tree tour of campus with scooters, gators and carts. We will end our tour back on McCullough patio and enjoy some fall refreshments. We are committed to access. Please contact Karly Beavers at kbeavers@middlebury.edu if we can make this event more accessible.

Meet the Campus Advocates
October 4th 12:00-1:00pm
Health & Wellness Education Office
Drop in to the Health & Wellness Education Office to meet some of our campus advocates who provide support for students experiencing power based personal violence. Bring your questions and enjoy some light snacks!

Paint picnic
October 11th 2:00-3:30pm
The grass near McCullough
Come grab a picnic blanket & painting supplies to create fall foliage on your canvas! Supplies provided, bring your creativity. 

Scare Away Illness
October 18th 11:00-12:30pm
Health & Wellness Education Office
Come "trick or treat" for cold and flu essentials and learn tips on how to prevent and take care of yourself during illness.

Brushes & Bites
October 25th 11:30-12:30pm
Celebrating International Artist Day, come be your own artist. Enjoy painting activities and snacks to help with stress relief, especially during midterms! 

November: Campus partners! 
Check back soon to see a different campus partner highlighted each week.
November 1st - Counseling
November 8th - CTLR 
November 15th - AFC
November 29th - MCAB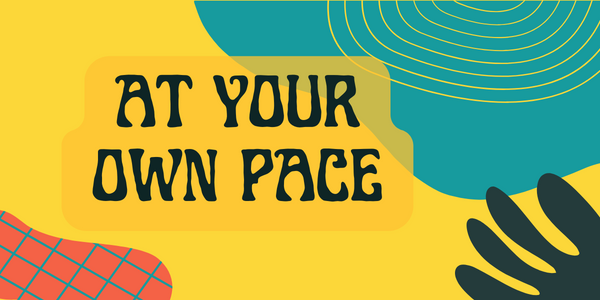 Health Coaching
Health coaching involves supporting students as they set goals, name challenges, unearth values & strengths, and access intrinsic motivations to develop and sustain healthy behaviors and attitudes.

Health coaching is never a replacement for medical care or mental health counseling and is not appropriate to address crisis or emergency situations.

Have a question? Looking to build a skill? Health and Wellness Education can help! Read more here: Health Coaching
 
Yoga and Meditation
End your jam-packed day with a yoga session through the TimelyCare app, designed to help you gain a peaceful state of mind and relaxation through meditation or building body awareness and releasing tension. Classes available during the academic year. Registration and more information at go/TimelyCare
 
T (Tolerance) Break Guide
Sign up at go/TBreak and select Tolerance Break Guide. Any student can sign up who is interested in receiving information about cannabis, it's effects on the body and mind. Email delivered supportive series designed to encourage students to take a break from cannabis.
21 Day Sleep Challenge
Email delivered sleep education focused on strategies and information about getting more rest. Sign Up at go/21DaySleepChallenge