Non-College Catering Options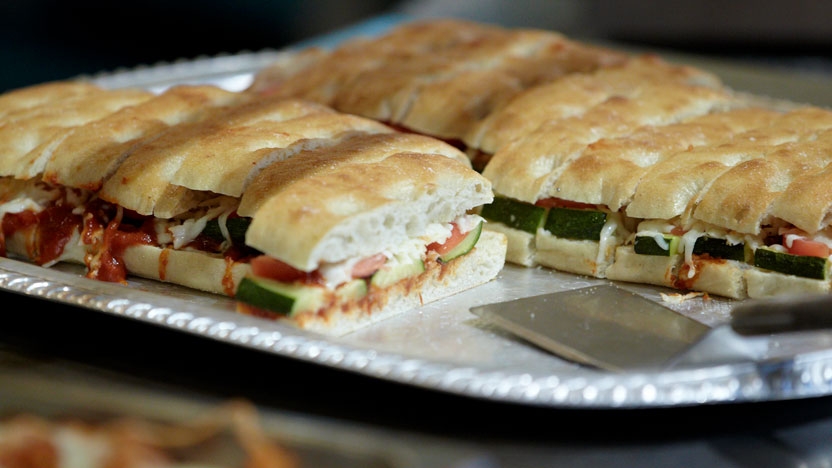 The businesses listed on this page have entered into a Catering Agreement with Middlebury College to meet both State and College standards of operation, and are therefore approved to provide service on campus.
The Controller's Office will not reimburse payments to caterers that are not on the approved list. If you do not see a caterer that you would like to use, we would be more than happy to set them up. Please have the caterer provide up to date certificate of insurance and a current copy of a board of heath certificate to diningservices@middlebury.edu.
Non-College Catering will need to communicate with the Events Management Office. All Caterer's communication, regarding the event, must be routed through the customer to the event planner to the appropriate service department on campus. At no time will Caterer contact any service department or College scheduling staff directly. The customer (who booked the space and hired the caterer) is responsible for working through the events scheduling process to arrange for the appropriate facility for the event. Coordination of unlocking and locking buildings, media needs, and room set-up are strictly the responsibility of the event planner. Facilities Services, Dining Services, and Media Services will not be available to provide these services, and Caterer shall not contact any of these services directly. Caterers must provide all their own equipment for service i.e., cloths, dishes, linen, glassware, flatware and cooking equipment, and tidy up after themselves.
Please see our Catering Policy for full details.
Full Service, Food and Alcohol
The following businesses are licensed to serve alcohol in addition to offering full service catering.  All laws of the state are to be understood and followed by the caterer.  Minimum notice of 21 days is required for events with alcohol.
Full Service, Food Only
These businesses will cook, serve, and clean-up after your event. Pricing reflects these services, thus will be higher than Pick-up or Drop-off catering.
Drop-Off
Limited budget with no time to shop? These businesses have priced their offerings to cover the cost of delivery. Prices do not include set-up or pick-up. It is the responsibility of the event planner to coordinate return of any service equipment to the caterer.
Pick-Up
Save on delivery costs and pick up your own catering order! These businesses accept a Middlebury College purchasing card. As the event planner, you are required to provide delivery, set-up, and clean-up.
Food Trucks
Outside event? Why not hire a food truck! Please note food trucks are only allowed in specific areas. Please contact Dan Detora for more information.