Kathy Foley
Associate Dean and Director of ISSS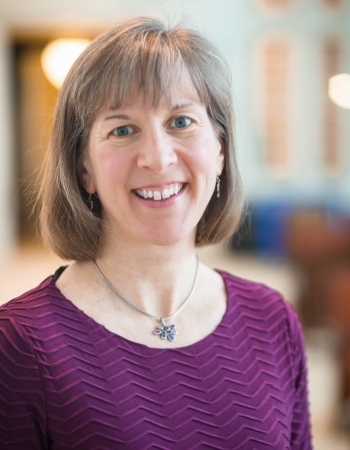 Office

Service Building 205

Tel

Email

Office Hours

By appointment; Please request a time via isss@middlebury.edu.
Additional Programs
Since her arrival at Middlebury in August 1997, Kathy has been involved with the College's  international community and its many diversity initiatives in a variety of roles. 
Kathy currently serves as the Associate Dean and Director of International Student & Scholar Services (ISSS) overseeing ISSS operations across the institution.  She leads the ISSS team to initiate, develop, and implement new policy, programs, and services to support our international population.  She collaborates with other offices within the institution to ensure that we continue to respond appropriately to the needs of our international students, staff, scholars, faculty, and their dependents.  As an Associate Dean, Kathy contributes to the development of Middlebury's international education activities and global initiatives. 
Through individual appointments, advising sessions, programs and services, Kathy and her staff assist international students, scholars, staff and faculty with their transitions to campus, and help them make the most of their experiences at Middlebury College and The Middlebury Institute of International Studies (MIIS) at Monterey, and in our other well-regarded academic and research programs. The ISSS team serves as a resource to the Middlebury College and MIIS communities regarding international student and scholar issues and non-immigrant visa regulations. Kathy is the College's Principle Designated School Official (PDSO) and Responsible Officer (RO) in the U.S. government's Student & Exchange Visitor Information System (SEVIS).  She also is an active member of NAFSA: Association of International Educators.
Kathy earned her degrees from Dartmouth College (A.B. in English) and Stanford University (M.A. in Education). At Stanford, her academic focus was international education with a focus on higher education. Kathy has worked in higher education since 1992, after pursuing her first career in advertising. Kathy's professional interests include cross-cultural and intercultural learning and communication, social justice and diversity issues, and team building.
Having studied abroad in Germany during college and completed a brief exchange experience in France during high school, Kathy values cross-cultural connections.  She enjoys learning about cultures from around the world, travel, photography, pursuing outdoor sports, and spending time with family and friends.