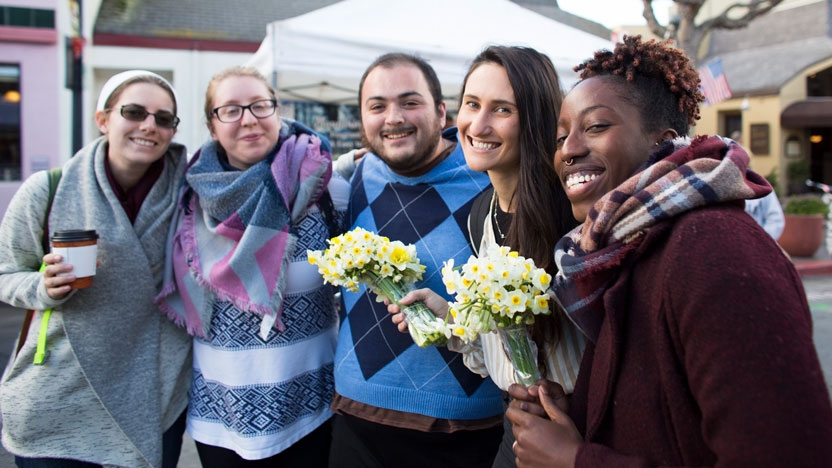 International Student and Scholar Services provides support and advising for students attending all Middlebury schools and programs.
We enroll more than 250 international undergraduates and approximately 200 international graduate students from more than 75 countries.
In addition, many international students attend our summer programs including the Middlebury Language Schools and the Middlebury Bread Loaf School of English, as well as the Middlebury Institute's Intensive English Program and short-term training programs.
ISSS manages Middlebury's involvement in the U.S. government's Student and Exchange Visitor Information System (SEVIS) as well as institutional compliance with related immigration regulations. We also coordinate Middlebury College's ISSS preorientation program for international students and the Friends of International Students (FIS) host program.
ISSS also serves as a place of support for U.S. students who have lived abroad or immigrated to the United States. We also support students who are undocumented or eligible for DACA (Deferred Action for Childhood Arrivals).
Explore our website to learn more!