10 Things You Should Know About ILL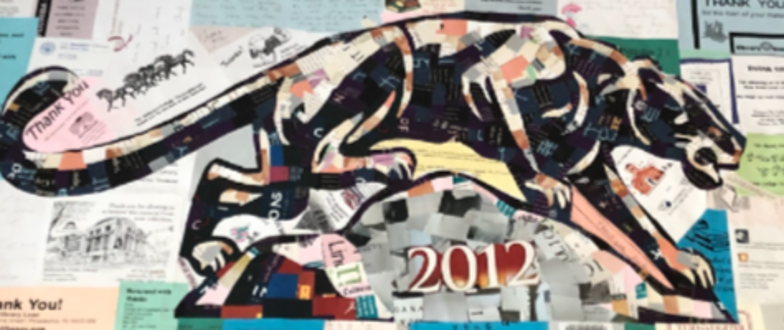 You may have heard your professors or associates mention Interlibrary Loan (ILL) in passing, but how much do you actually know about the service?
When Middlebury doesn't have access to the scholarly (or fun) resource you need, you can request it through interlibrary loan. The staff and student workers of ILL will locate a copy of the item you requested at another library and facilitate a loan so you can check out the resources you need! 
1.
ILL

means access to anything!

Almost anything. We most frequently fill requests for articles or full books, but we've successfully ordered book scans, CDs, DVDs, maps, theses, microform, Special Collection items from other institutions, and more. If you can cite it, we can try to order it.

This applies to items in any language. We do exchange books internationally, though it can take a bit longer for items to arrive.
2.
ILL

is free to use

That's right! ILL is a free service for any Middlebury student, faculty, or staff member.
3. Service has been extended to items in Middlebury collections
During the pandemic, we are extending our services to include all the items currently in our library. We will scan and share articles or chapters from our collections. 
4. Delivery times vary
Anything that's coming through digitally, whether an article or book scan, averages about two to three days to get to your account. Physical items, depending on how commonly they are held, take longer. We expect an average of one to two weeks for items right now, because of mail slowdowns and limited deliveries, but it can take as little as two or three days for items to reach us from our sister institutions.
How can I make my request come faster?
Submitting a well formed request is the best way to expedite the ILL process. Use each of the form fields as they're intended and provide as much information as you can about the item. This ensures our automated systems can read your submission correctly and keeps things moving smoothly in our workflows.
You can find a lot of citation information through Worldcat, we've also found that Amazon works surprisingly well for citations.
5. You can order course materials
Textbooks
Some textbooks are easier for us to acquire for you than others. If you need fiction for an English class or academic texts for some of the social sciences like anthropology and sociology, then chances are very good that we can get those for you. However, the more expensive texts favored by the physical sciences and economics, are much harder to acquire, but we will always try to fulfill a request.
That said, we can get chapter scans of pretty much any textbook. In a pinch, that can be very helpful while you wait for your books to come in.
Reserves
Faculty members, we are happy to scan book chapters for you to put on reserve! Request them as regular ILL requests and we'll send you PDF copies to upload into ERes. See our reserves page for more information about putting items on reserve.
Students, we can get copies of scans from your textbooks or even sometimes physical copies of your reserve books.
6. Most
ILL

items can be renewed 

Log into your ILLiad account (go/illiad/) and use the request renewals function. You should get a brief extension while we contact the owner of your item to ask for a renewal in their systems, then we'll update you once we get their response.

If your renewal is denied, we can always order another copy for you—there's a button called "Clone Request" in your ILLiad account that's super handy for that.
 7. You don't have to be on campus to use
ILL
All members of the college can order digital items through ILL — book scans, articles, etc. It doesn't matter where you're located, just log on and request away.
If you want to order a physical item, we do insist on you being able to pick up and return the item to the library yourself. If you are cleared for contactless-pick-up, then you can order physical items. If you are living, teaching, or otherwise working on campus, then you can absolutely order physical items.
For those living too far to pick up materials at the library, we can scan part of a physical item and share the pdf with you. While copyright law prevents us from scanning an entire book, we can scan Table of Contents/Indices for you and then scan the selections you choose from those references.
8. Use your
ILL

iad Account to make a request

ILLiad is our self-service platform that allows you to manage your ILL requests. Create an ILLiad account at go/illiad/ and get started with a New Request.

You can either submit requests through manually entering information in your account's request forms or use the "Request through interlibrary loan" buttons in LibrarySearch and WorldCat to have the form automatically filled for you.

For more information about ILLiad and troubleshooting, visit the ILL Guide.
9. Standard numbers are key for speedy delivery
ISBN (International Standard Book Numbers) and ISSN (International Standard Serial Numbers) are the two biggest standard numbers we use—most books and serials published in the last couple decades should have one.
If you can include the standard number in your request, it not only makes our automated systems' jobs easier, but it also tells us exactly what you're looking at when you ordered so if we have to help the request along we can do it right the first time.
10.
ILL

staff are here to help

Contact us to set up a meeting—we're happy to walk you through the requesting process, answer your questions, and help troubleshoot problems with your account.
Contact Interlibrary Loan:
mdyill@middlebury.edu
(802) 443-5498
Media Contact
Kat Cyr is an interlibrary loan associate at Middlebury Library.