Celebrate Black History Month at the Library!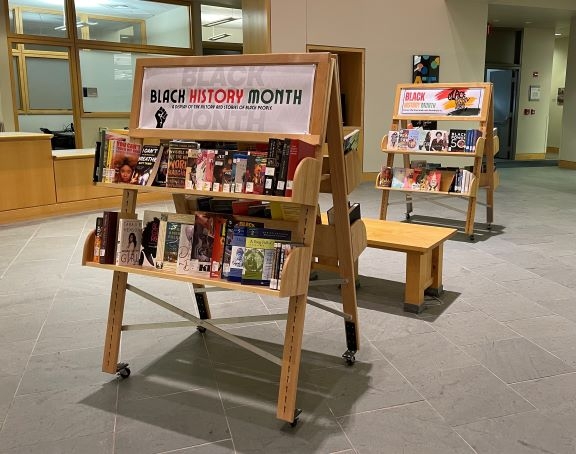 The Middlebury libraries are celebrating Black History Month with displays throughout the Davis Family Library.
Black History month isn't just about history.  It is also an opportunity to celebrate the lives, achievements, and creative works of black people throughout history, including the present time. While mainly focused on African Americans, we have some books and media written by or about black people in the African diaspora.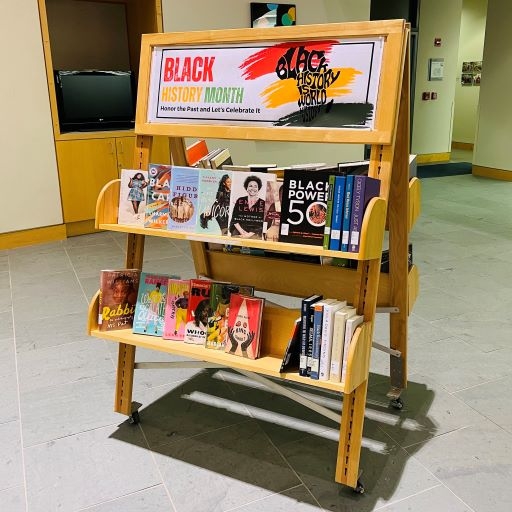 We've got fiction and non-fiction, poetry, memoirs, graphic novels, sound recordings, film and more! These materials in the Davis Family Library Atrium can be checked out at the Circulation Desk.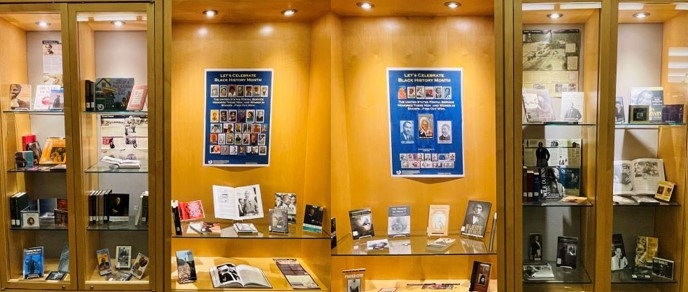 The books in the upper level display cases features African American men and women who are major figures that have been portrayed on U.S. postage stamps. These include civil rights leaders, inventors, musicians, writers, filmmakers and actors, former slaves and abolitionists, educators, and more.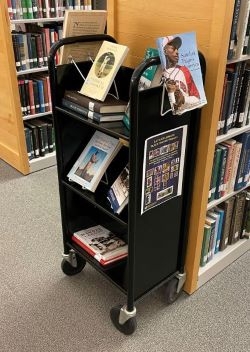 There are small pop-up displays on book carts (ex. books on black baseball players and leagues in the sports section in the GV call numbers on the upper level).
Want to read about an individual in an encyclopedia or learn some interesting facts? There are reference books related to black history on display in the Reference section on the main floor (just beyond the DVD collection).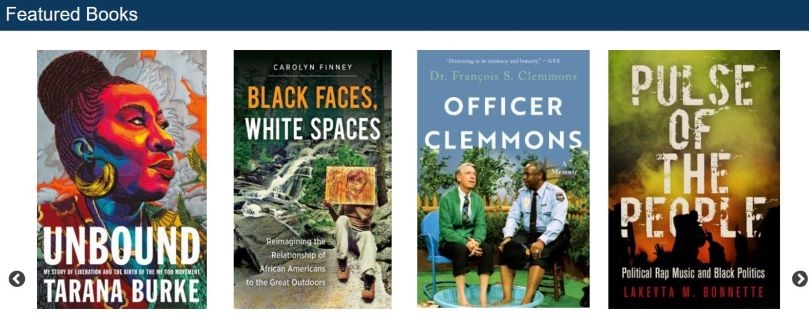 Can't make it to the library or want to find additional resources?  See our Black Life and Culture Digital Display. It features many more titles in our library collection, including lots of e-books (and a few films available for streaming).