Celebrating Black History Month: Arna Bontemps' library connections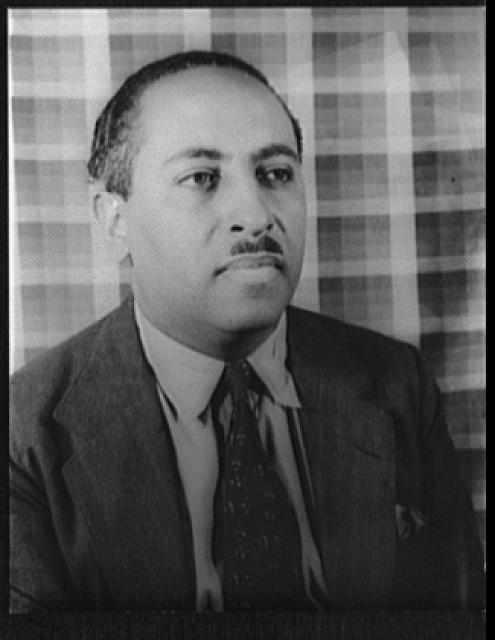 We love discovering that authors in Special Collections also worked as librarians. Arna Bontemps (1902-1973), novelist and poet, also held a master's degree in Library Science and worked as head librarian at Fisk University in Nashville Tennessee.
As part of his work at Fisk University, Bontemps collected the papers and works of Black American writers such as Charles Waddell Chesnutt, Langston Hughes, John Mercer Langston, Scott Joplin, and W.E.B. Du Bois. (Check out the history of Fisk's Special Collections & Archives here.)
Special Collections has two books by Arna Bontemps, one of which hides another library connection beneath its covers.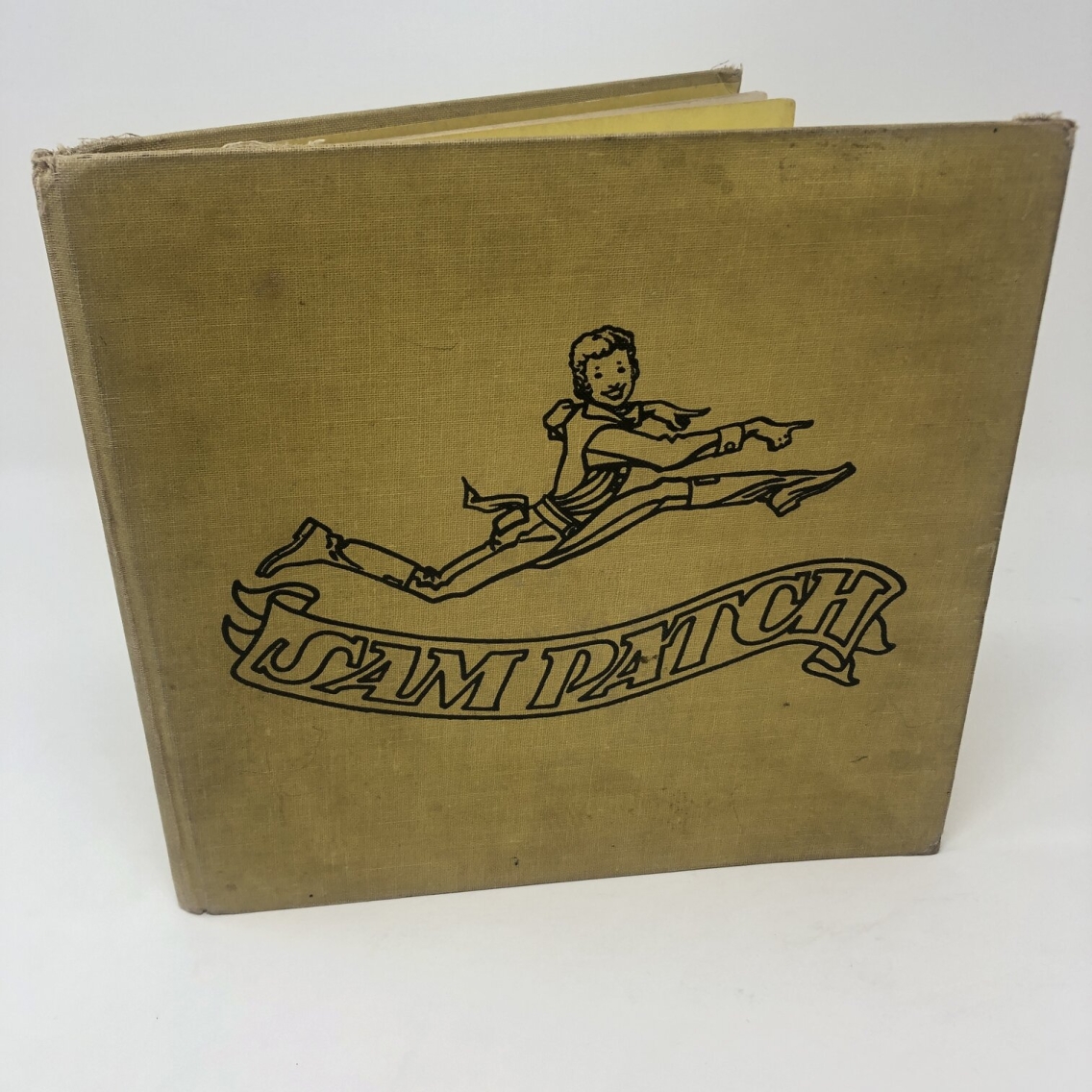 Meet Sam Patch, the high, wide & handsome jumper by Arna Bontemps and Jack Conroy, published in 1951. As its title might suggest, Sam Patch is a children's book in which the eponymous character competes against Hurricane Harry in a number of jumping contests. 
Here's where the library connection comes in: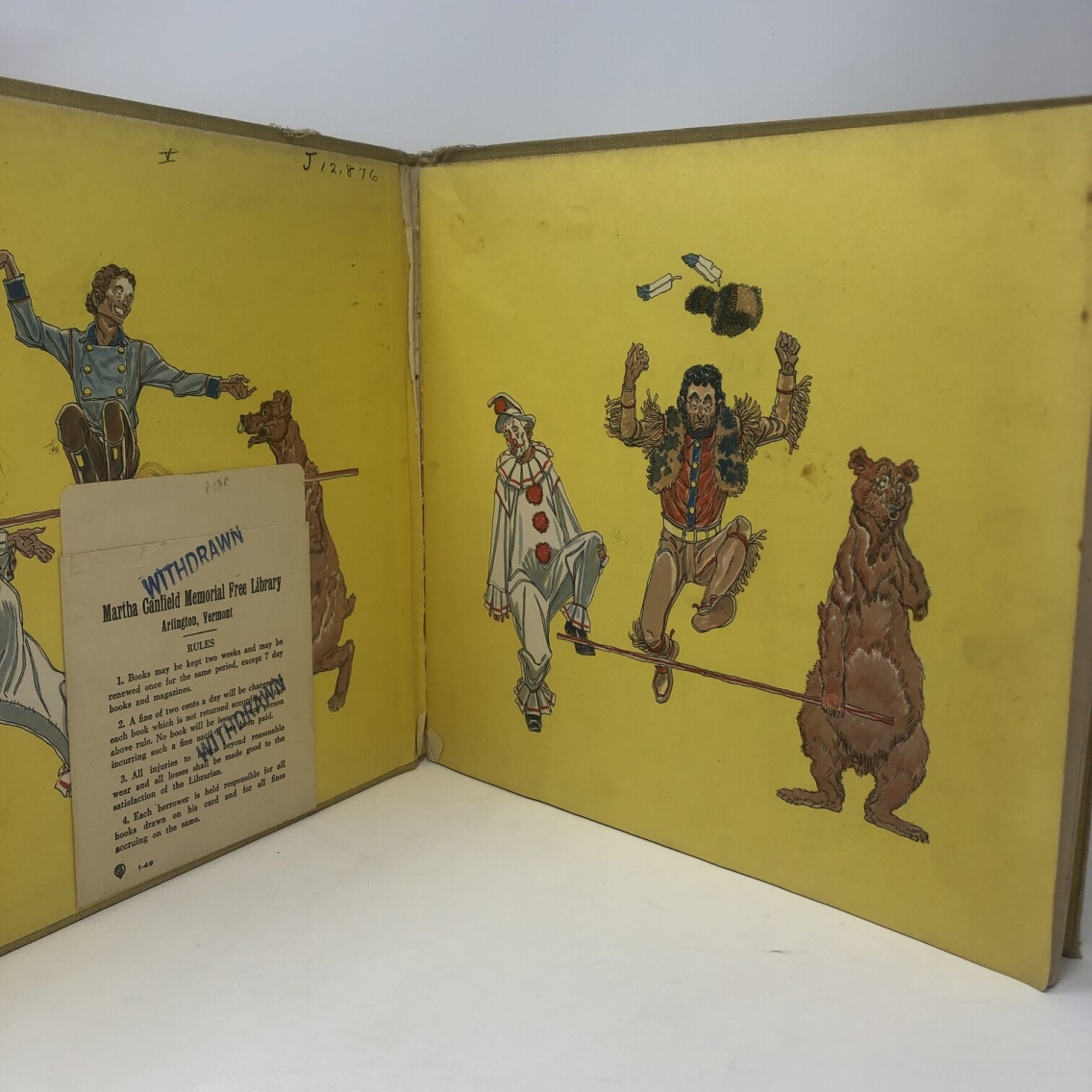 You'll notice that the library pocket pasted onto the brightly-colored endpapers reads: "Martha Canfield Memorial Free Library Arlington, Vermont."
The Martha Canfield Memorial Free Library is named for Martha Canfield, aunt of the author and activist, Dorothy Canfield Fisher, who also spent much of her adult life in Vermont.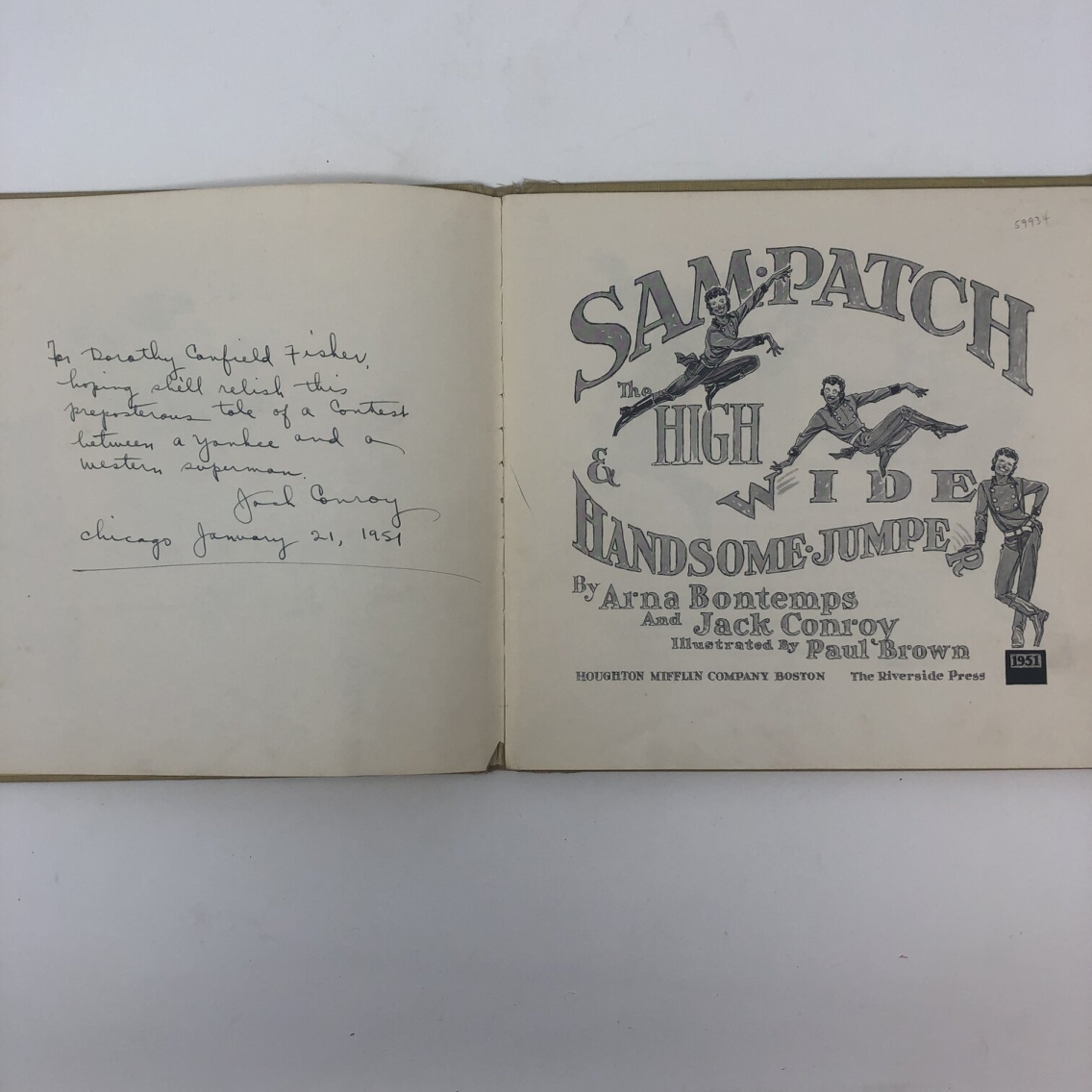 The inscription opposite the title page in our copy of Bontemps' Sam Patch reads:
For Dorothy Canfield Fisher,

Hoping she'll relish this preposterous tale of a contest between a Yankee and a western superman.

Jack Conroy

Chicago January 21, 1951
Conroy, Bontemps' co-author, inscribed this note to the then approximately 72 year-old Fisher.
Bontemps and Conroy collaborated on another book in Special Collections: They Seek a City, published in 1945.
They Seek a City is a history of the migration of African Americans out of the South following the Civil War.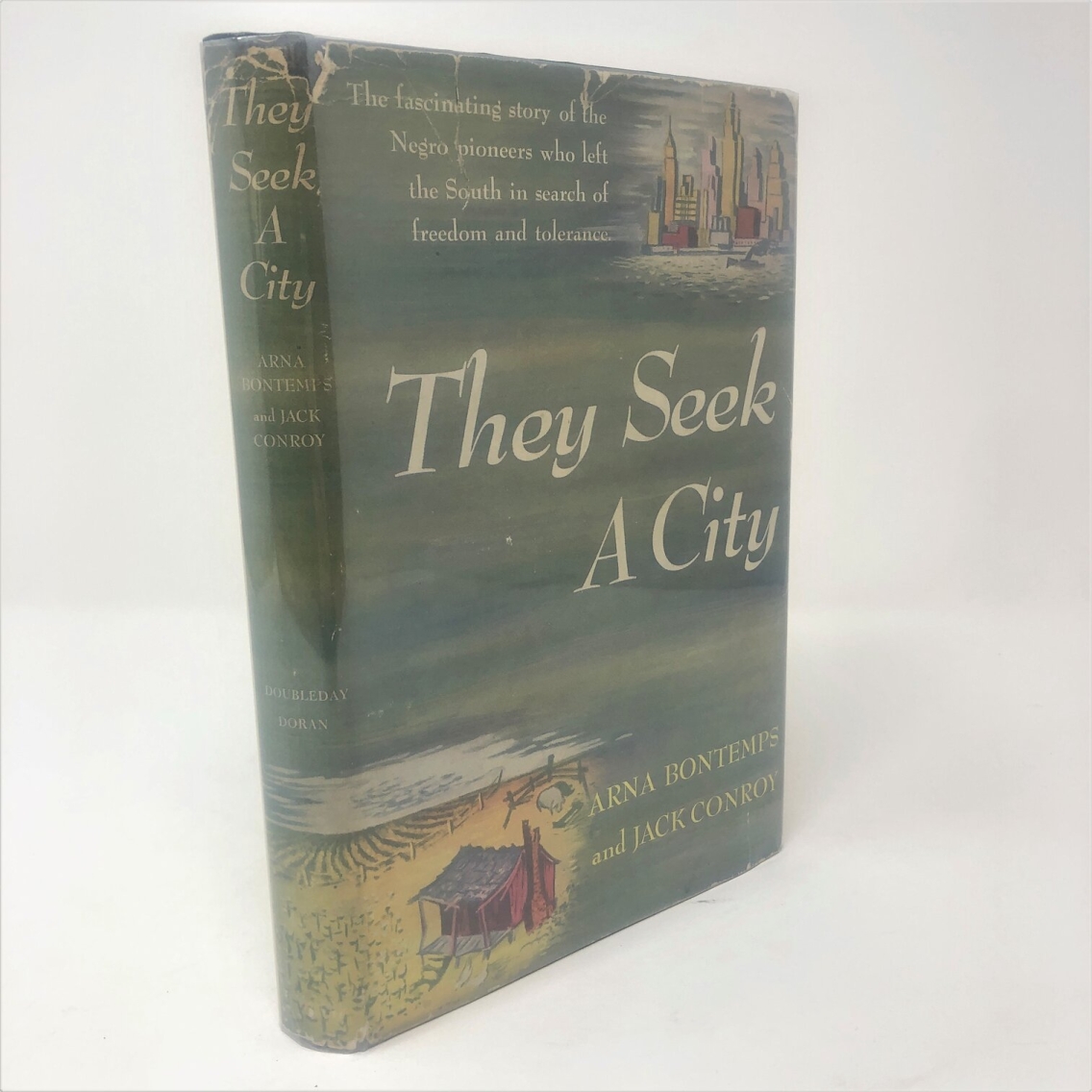 Special Collections acknowledges that Dorothy Canfield Fisher may have been involved in the eugenics movement in Vermont during the 1920s and 1930s. See the Vermont Department of Libraries' 2019 statement on changing the name of the Dorothy Canfield Fisher Book Award. The award has been renamed the Vermont Golden Dome Book Award.
For more information on Arna Bontemps, visit the website for the Arna Bontemps African American Museum and Cultural Arts Center, located in Alexandria, Louisiana.