Library staff lend their hands to Special Collections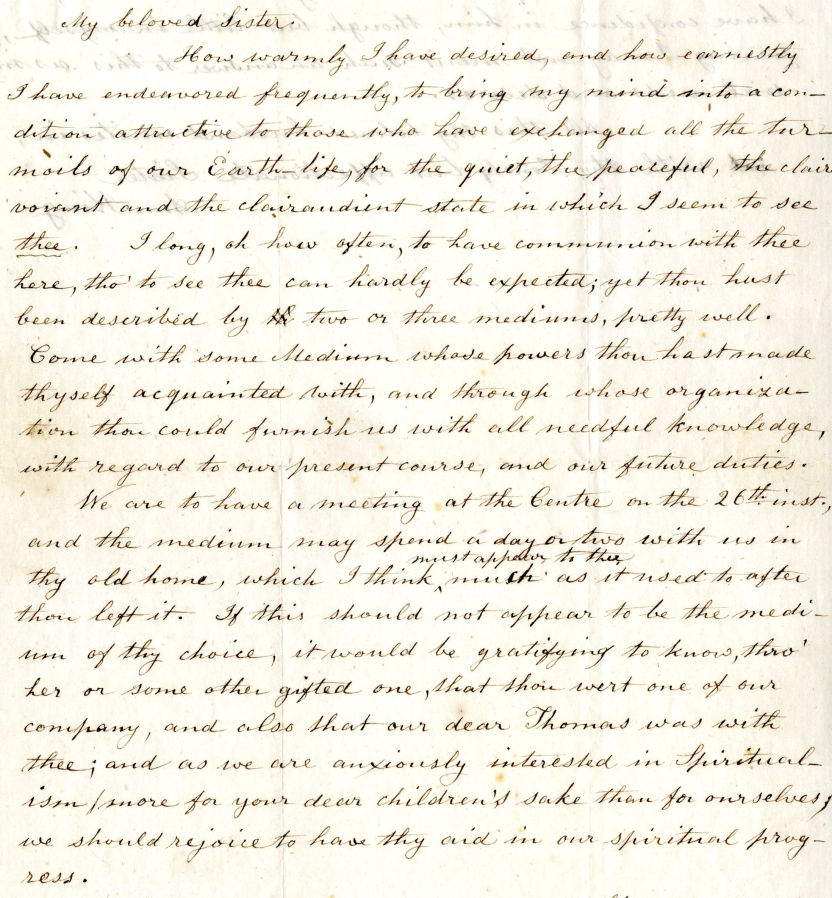 If remote work has a silver lining, it's the ability to tackle the "backlog"⁠—important projects we wish we had more time for. Library staff lent their expertise to projects ranging from proofreading, to transcribing handwritten letters, and cataloging oral histories. 
Circulation Services Specialists Janine McDonald and Shawn O'Neil edited over 200 records in ArchivesSpace (go/aspace), the database we use to describe our archival collections. We love ArchivesSpace, but hate that it doesn't check our spelling. Typos banished.
Circulation Specialist, Todd Sturtevant, has been listening to our collection of oral history interviews and providing time codes and keyword access. Todd's work will tell us (and generations of researchers) more about these interviews.
The largest undertaking by far? Todd, Shawn, and Binding and Conservation Technician, Ginny Faust, are transcribing nearly 1,300 handwritten letters including the correspondence of 19th century American authors, figures from Middlebury College, and prominent Vermonters of the past. Terrible penmanship? No problem.
The best part? Our transcribers are flagging oddities, gems, and items of interest as they work. Like the image above. It's the first page of a letter from Vermonter Ann King to her dead sister, Rachel Robinson (check out the Robinson Family letters here), in the hope of establishing a connection to her beyond the grave. Ann implores her sister:
Come with some Medium whose powers thou hast made
thyself acquainted with, and through whose organiza-
tion thou could furnish us with all needful knowledge,
with regard to our present course, and our future duties.
This letter and many others are newly available with transcriptions on archive.org (go/ia). 
If only we had our own Medium to look into our futures. We're still working on that project.