More issues of The Middlebury Campus digitized
Thanks to the efforts of Middlebury's Digital Projects & Archives Librarian, Patrick Wallace, we are happy to announce that digitized issues of The Middlebury Campus dating from 1981 to 2008 are now available via the Internet Archive (go/ia).
These "new" issues of The Campus have been added to an ever-growing (over 3,000 items!) digital collection entitled "Middlebury College Newspapers and Magazines" available on the site. In addition to digitized copies of The Campus, the collection also includes The Undergraduate (precursor to The Campus), and Middlebury Magazine.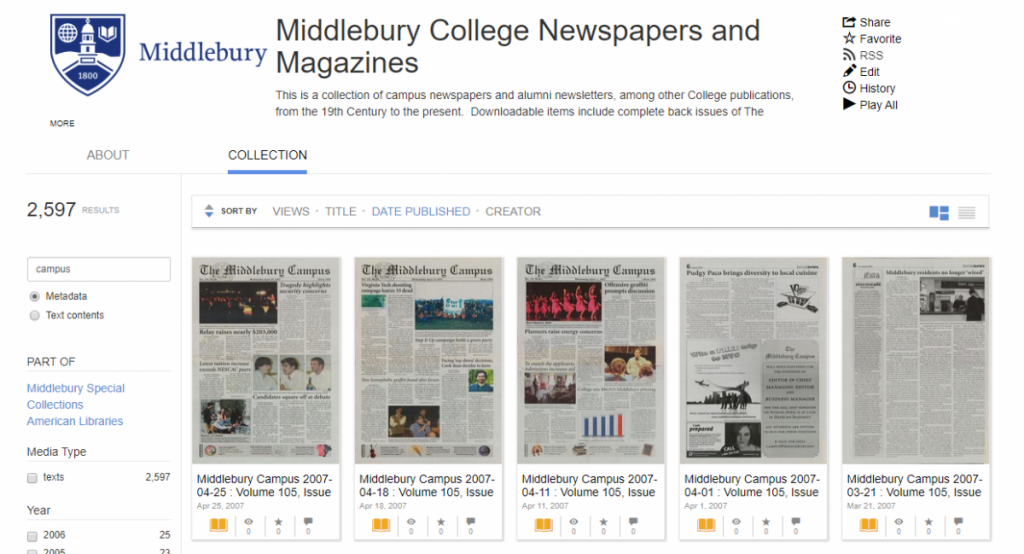 Did you know digitized materials on the Internet Archive are full-text searchable? Simply click the bubble next to "Text contents" below the search bar. We searched for ourselves and found this mention in a Campus article from March 7, 2007: