New library resources pertaining to the Pacific Rim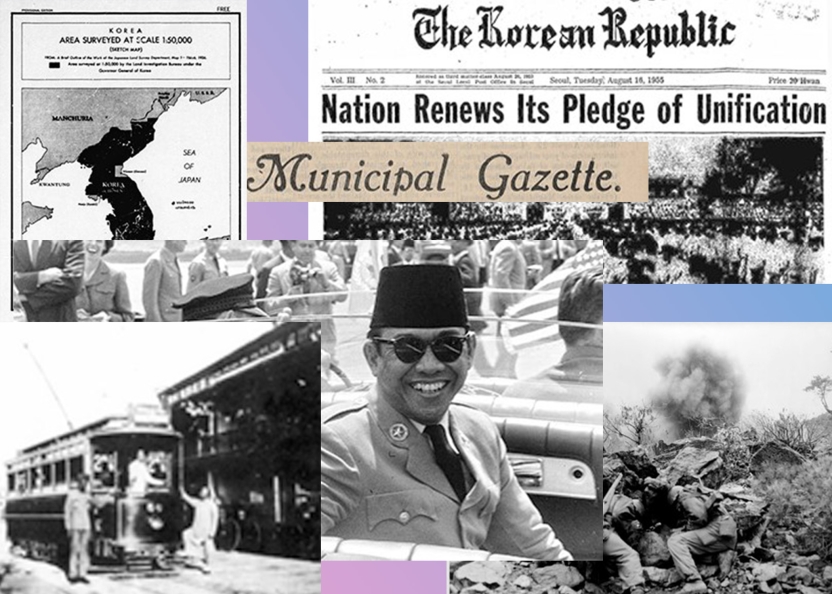 Middlebury (Vermont) users now have access to several primary source databases documenting the history of various nations and municipalities along the Pacific Rim.
Shanghai
Middlebury has added access to new resources that complement its existing access to Policing the Shanghai International Settlement, 1894-1945.
Shanghai International Settlement: The Shanghai Municipal Council (SMC) was founded in July 1854 by a group of Western businessmen to govern the daily operation and infrastructure of the Shanghai International Settlement. By the mid-1880s, the Council had become a practical monopoly over the city's businesses. The SMC was dissolved on December 17, 1943.
Papers of Old Shanghai
Indonesia
European Colonialism In Early 20Th Century: Colonialism And Nationalism In Dutch East Indies 1910-30 : The Dutch East Indies experienced the replacement of company rule by Dutch government rule and the complete transformation of Java into a colonial society and the successful extension of colonial rule to Sumatra and the eastern archipelago during the early 20th century. The boundaries of the modern state of Indonesia were defined during this time and the process of generally exploitative political, military, and economic integration began. This collection comprises correspondence, studies and reports, cables, maps, and other kinds of documents related to U.S. consular activities. U.S. Consulates were listening posts reporting on the activities of the Dutch colonial government and the activities of the native peoples.
Sukarno and the Army-PKI Rivalry in the Years of Living Dangerously, 1960-1963 : The records in this collection cover the internal and foreign policies, personalities, and events in a pivotal period of Indonesian history. The charismatic leader of Indonesia, Achmed Sukarno, steered his country between the political machinations of the Army Staff and the Indonesian Communist Party (PKI). These records consist of essential memoranda, correspondence, telegrams, memoranda of conversations, reports, and news articles and cover all aspects of U.S. relations with Indonesia, Indonesian internal affairs, and Indonesia's relations with its neighbors.
Media Contact
Arabella is the Electronic Resources Manager and Library Systems Specialist.