Old New Faces, or Facebook 50 Years Ago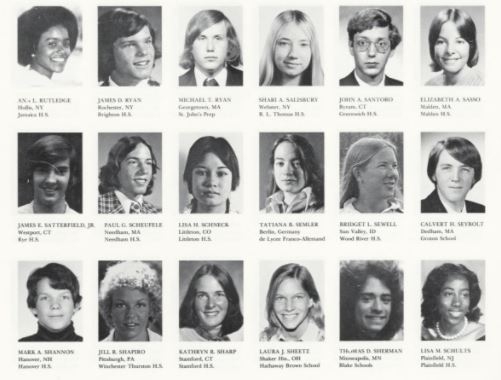 In a pre-Facebook age, many colleges and universities (including Middlebury!) published face books - physical books containing photos of faces - with the intention of helping students get to know each other. 
New Faces was a Middlebury College publication issued each fall containing photographs of members of the incoming freshman class. Our digitized run of New Faces spans from 1949 to 2008 (right around the time that other Facebook became all the rage) and is a study in how things - fashion, hair, headshot photography, and college demographics - have changed over time. 
In the middle of the 20th century, when class sizes were smaller, Middlebury printed New Faces as posters. We also separated men and women. Check out the Class of 1953 as freshmen in 1949: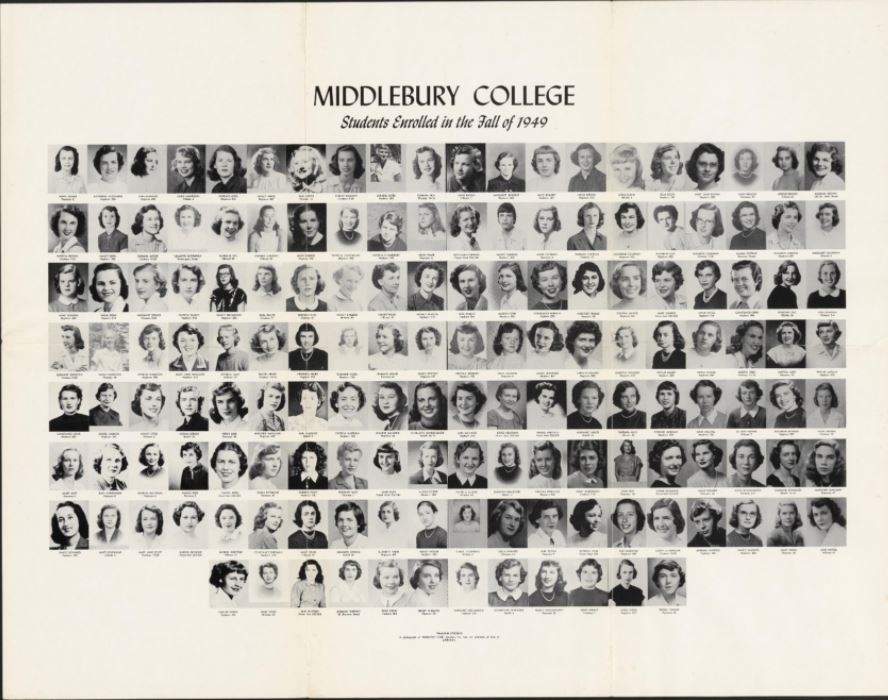 In 1955, Middlebury began publishing more portable editions of New Faces, complete with covers featuring campus scenes and artwork. 
View the gallery in a new window.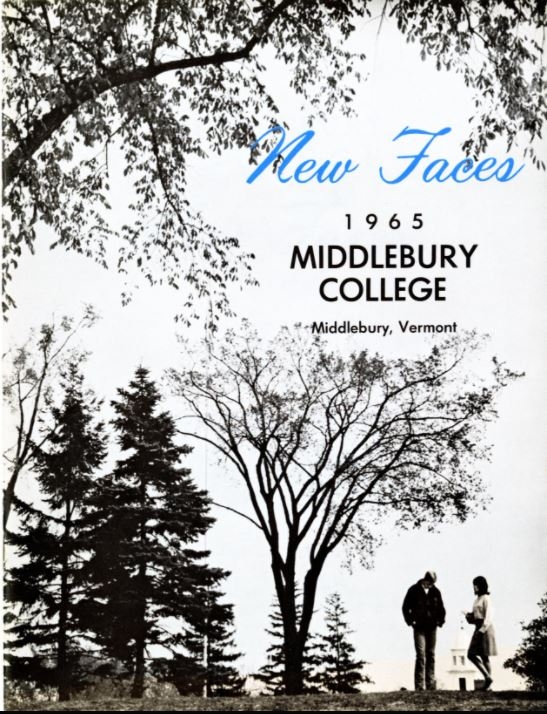 New Faces covers
Later issues of New Faces often featured snazzy covers.