Digital Humanities Talk and Workshop with Jennifer Fraser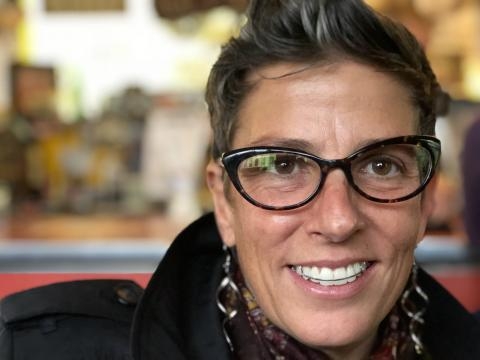 The Middlebury College Department of Music, Axinn Center for the Humanities, and midd.data present two events with Jennifer Fraser, Professor of Ethnomusicology and Anthropology, Conservatory of Music at Oberlin College.
Learning to Work for Communities through Community-Engaged Projects and the Digital Humanities
Tuesday, October 18 @ 4:30 PM ET in MAC 125
In this lecture, Jennifer Fraser will trace the reinvention of her pedagogical and scholarly praxis in recent years as she has become committed to the design of scholarly projects that are responsive to community needs and desires, to public-facing scholarship, and high-impact pedagogies involving community-based learning and digital humanities project.
Practicum in Digital Humanities 
Tuesday, October 18 @  5:30 PM ET in MAC 125
In this workshop, Jennifer Fraser will share her experience of designing and implementing a large-scale Digital Humanities (DH) project, Song in the Sumatran Highlands, using the digital platform, Scalar, along with presenting an argument for ways in which DH might be evaluated and celebrated both within academic processes of tenure and promotion and within relevant scholarly societies.
See updates and contact information in the Campus Calendar.