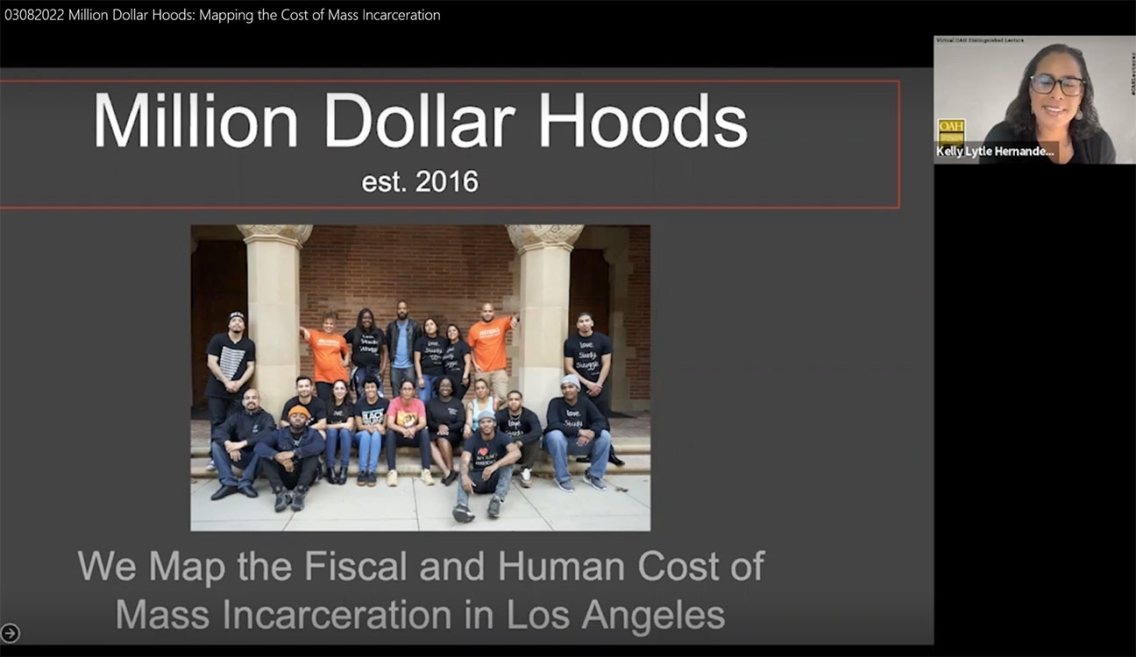 OAH Distinguished Lecturer Kelly Lytle Hernández: Mapping the Cost of Mass Incarceration by Kelly Lytle Hernandez
Los Angeles County operates the largest jail system in the United States, which incarcerates more people than any nation on Earth.  Kelly Lytle Hernández will join us to provide an introduction to Million Dollar Hoods, a university-based, community-driven research project that maps the fiscal and human cost of mass incarceration in Los Angeles. This event is co-sponsored by midd.data and Black Studies.
Kelly Lytle Hernandez, Organization of American Historians Distinguished Lecturer.  Prof. Hernandez is Faculty Director of Million Dollar Hoods, and Professor of History, African American Studies, and Urban Planning at UCLA, where she is also the Director of the Ralph J. Bunche Center for African American Studies. One of the nation's leading experts on race, immigration, and mass incarceration, she is the author of the award-winning books, Migra! A History of the U.S. Border Patrol (University of California Press, 2010), and City of Inmates: Conquest, Rebellion, and the Rise of Human Caging in Los Angeles (University of North Carolina Press, 2017). In 2019, Professor Lytle Hernandez was named a MacArthur "Genius" Fellow.