The Wilds: A New Mixed Reality Performance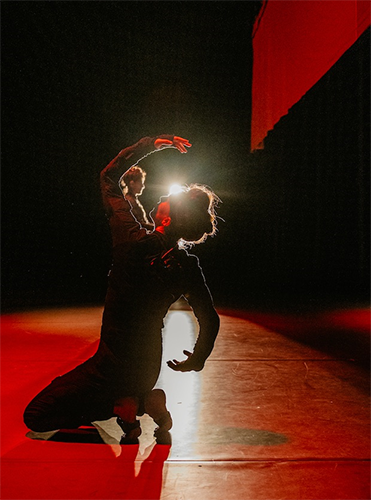 Midd.data hosted a Lightning Talk by Laurel Jenkins (Dance) on Wednesday, 11/9 from 12:15-1:15 in the CTLR (Lib 225) and on Zoom.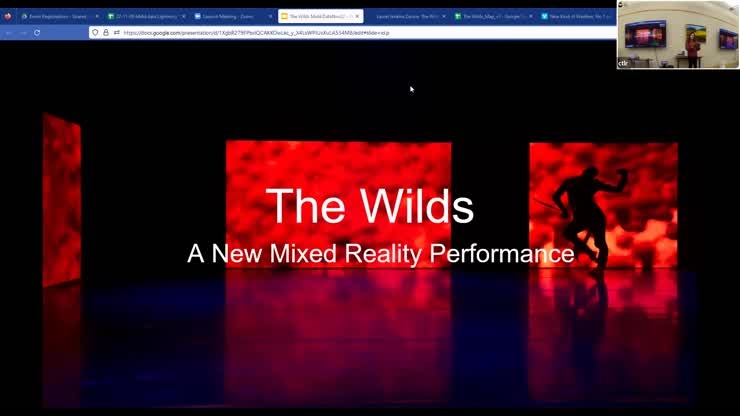 Jenkins will discuss The Wilds—a new mixed reality performance experience where movement instantly becomes music as emerging technology allows dancers to create an immersive journey of sound, light, and visual media in real time. Part mythology, part utopian vision, The Wilds fuses live dancers with motion capture technology and real-time animation inspiring a profound bond of a shared, collective experience.
The Wilds is a collaborative work by choreographer Lauren Jenkins, composer Lewis Pesacov, and visual artist Jesse Fleming and is produced through a partnership between the Lied Center for Performing Arts and the Johnny Carson Center for New and Emerging Arts.
See more about the show at https://www.liedcenter.org/event/wilds.
Watch the trailer at https://www.youtube.com/watch?v=HsK67PrMhZQ