Derisa Collymore
Derisa Collymore (she/her) is the Director of the Anderson Freeman Resource Center. She provides strategic vision, supports campus equity and inclusion initiatives, serves as an advocate for underrepresented students, and organizes opportunities for students, faculty, and staff to form a community over shared identities. Derisa is a first-generation Caribbean American from New York City whose experiences in that diverse space first started her dedication to creating inclusive communities. Promoting community spirit, personal connections, mentorship, mutual learning, and collective support are at the core of her leadership style.
Derisa is also a first-generation student who earned her Bachelor of Arts in English Language and Literature from Brenau University, a Master of Science in Administrative Leadership for Higher Education from the University of Wisconsin - Milwaukee, and is currently working on a Doctor of Philosophy in Education with an emphasis on institutional effectiveness from North Dakota State University. Her work and research centers on enhancing higher education environments to foster a better sense of belonging for individuals from historically marginalized groups, and transforming practical approaches to BIPOC student support. Derisa's other professional interests include bridging the K-12 to college gap for first-generation and low-income students, first-generation parent education and support, curriculum-based intercultural learning models, and immersive programming experiences. 
Janae Due
Janae Due (she/her) is the Assistant Director of the Anderson Freeman Resource Center. She supports and creates programming for queer and/or transgender students, along with advocating for other students and programs that are a part of the AFC community. Janae values storytelling and personal connection and uses her lived experiences as a fat, queer, disabled, Black woman to help others explore topics around privilege, identity, oppression, and marginalization. She believes that people should strive to be their best selves on their own terms, and helps students work towards reaching their full potential by dismantling toxic perfectionism and promoting radical approaches to wellbeing.
Janae grew up in a rural town in Wisconsin much smaller than Middlebury, where she was raised by her single mother. As a low-income, first-generation student, she earned her Master of Education in Student Affairs from Iowa State University and her Bachelor of Arts in Creative Writing and Women's and Gender Studies from the University of Wisconsin - Green Bay. Janae is involved in the local community as a member of Addison Central Teens and IDEAL Middlebury. She dedicates her time outside of work to providing social justice education to community members and advocating for the creation of community care structures. Janae cares deeply about inclusive and intentional language, media representation and popular culture, intersectional feminism, and fat liberation. 
AFC Staff
Bruno Coelho (he/him)  is the MILC Coordinator at the AFC. He was born in Portugal and moved to the United States when he was eight years old.
Zinzi Steele (she/her) is the AFC office Assistant. She can build a really good fire and toast a perfect S'more.
Donovan Compton (he/him) is the AFC Fellow for LGBTQIA+ students. He speaks 3 languages fluently (French, English, and Italian) and is working on a 4th (Chinese)!
Karina Martir (she/her) is the AFC Fellow for BIPOC Students. She used to figure skate competitively!
Stacey Grimaldo-Garcia (she/her) is the AFC Fellow for First-Generation College Students. Her perfect day starts with a caramel latte and ends with a good TV show episode.
Isabela Bahardozadeh (she/her) is the AFC Fellow for Women of Color Initiatives.
Devon Hunt (they/she) is the Social Media and Marketing Coordinator for the AFC.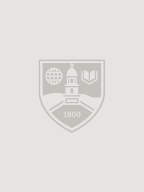 Director, AFC
Email:

Tel:

Office:

Carr Hall 102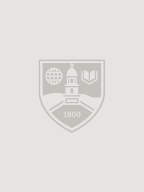 Assistant Director, AFC
Email:

Tel:

Office:

Carr Hall 104