Roberto Lint Sagarena
Roberto Lint Sagarena is director of Intercultural Programs at Middlebury College. In that capacity he the director of the Anderson Freeman Center and its academic partner, the Center for the Comparative Study of Race and Ethnicity (CCSRE). He provides strategic vision, supports campus diversity initiatives, serves as an advocate for underrepresented students, and organizes opportunities for students and faculty to engage in issues around diversity.
In addition, Roberto is Professor of American Studies and International and Global Studies. He holds Bachelors degrees in Art History and Philosophy from the University of California at Santa Cruz and a Doctorate in Religion from Princeton University. His research, writing, and teaching interests center on the role of religion and religious rhetoric in the formation of racial, ethnic and regional identities in the Americas with particular attention to social relations resulting from inequality.
Janae Due
Janae Due is the Assistant Director of the Anderson Freeman Resource Center. She offers support and programming for queer and/or transgender students, along with advocating for the students and programs that are a part of the AFC community. Janae grew up in a town in Wisconsin smaller than Middlebury, where she was raised by her single mother. As a low-income, first-generation student, she earned her Master of Education in Student Affairs from Iowa State University and her Bachelor of Arts in Creative Writing and Women's and Gender Studies from the University of Wisconsin - Green Bay. Janae values storytelling and personal connection, and she uses her experiences as a queer Black woman to educate others about privilege, identity, oppression, and marginalization through the lens of Black feminist thought. Some other areas of interest for her include: normalizing inclusive language, media representation and popular culture, toxic masculinity, mental health awareness, and sizeism.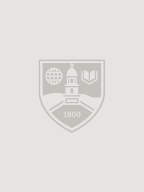 Assistant Director, AFC
Email:

Tel:

Office:

Carr Hall 104
Anderson Freeman Resource Center
Carr Hall
452 College Street
Middlebury, VT 05753