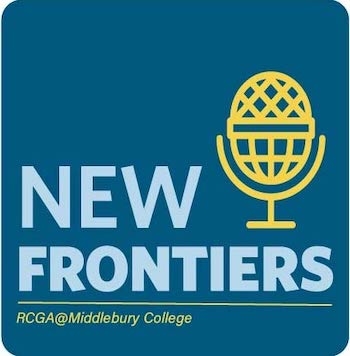 "New Frontiers," the RCGA Podcast Series
April 2022- Episodes 1, 2, 3 and 4 are available   through most podcast apps including Amazon Music and Audible, Apple Podcasts, Spotify, Podcast Addict, RadioPublic and Google Podcasts.
The Rohatyn Center for Global Affairs is Middlebury College's flagship site for the production and dissemination of knowledge about international and global issues. In that vein, we have been producing a podcast series featuring Middlebury faculty and others, whose topics—from big tech, environmental conservation, global security, and political economy to culture, literature, religion, and changing work patterns—have global or international dimensions. New Frontiers podcasts aim to offer the Rohatyn Center's signature discussions about issues of global and international importance to as broad an audience as possible.
For more information, check here: New Frontiers webpage.
 
---
The Middlebury Journal of Global Affairs, VOL 6, is now out.  Featuring students' incisive academic papers and research on global issues, the full issue can be accessed here. Congratulations to those students whose articles were chosen to be featured!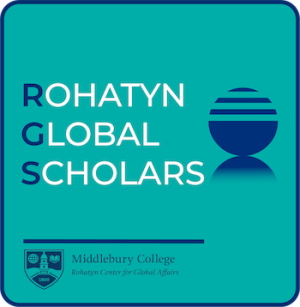 This newpaper article in The Middlebury Campus explores the Rohatyn Global Scholars Program and how it "aims to connect first years to a global perspective."
Rohatyn Center for Global Affairs
Robert A. Jones 59 House
148 Hillcrest Road
Middlebury, VT 05753