Developing Your Own Practice
Do you want to start your own practice? Enhance your current practice? 

Below we've compiled lists, guides, and resources to support your inquiry into the world of mindfulness. The volume of information out there can get overwhelming—which is why we made it simple. 
Guided Meditations from our Community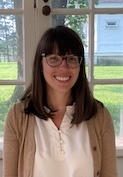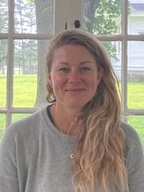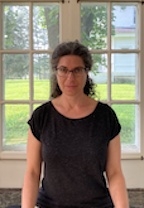 Danielle Stillman
Associate Chaplain, Rabbi
Email:dastillman@middlebury.edu
Tel: (802) 443-5762 
Office:Scott Center for Spiritual and Religious Life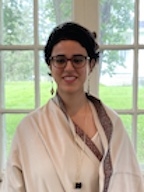 Saifa Hussain
Associate Chaplain, Muslim Advisor
Email:sthussain@middlebury.edu
Tel: (802) 443-5762 
Office:Scott Center for Spiritual and Religious Life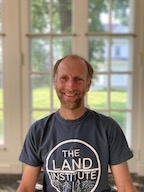 Marc Lapin
Associate Laboratory Professor in Environmental Studies
Email:lapin@middlebury.edu
Tel: (802) 443-3239
Office:Franklin Env Ctr-Hillcrest 216
Free Guided Meditation Recommendations
Online Campus Resources
Campus Well archives articles, programs, and recommendations across all areas of wellness. On the Campus Well Website there is a specific section dedicated to Mindfulness. 
The Health and Wellness Education Office offers many resources for deepening one's understanding of mindfulness. Check out their applications of mindfulness for stress reduction. 
App, Podcast, and Book Recommendations 
---
Free Apps 
Liberate: Black Meditation App 
"Meditation app for us, by us, that is Black-owned," aimed at supporting a Black community of practitioners but open to all; meditations led by teachers of color
Oak 
No "premium" or "pro" ads; approachable; includes a meditate, breathe, and sleep section
Insight Timer 
One of the most popular meditation apps; includes a bell, guided meditations, tracker, etc.
Plum Village 
Thich Nhat Hanh's app is created from a Buddhist perspective; find a bell, dharma talks, and meditations
Podcasts 
Books 
Find our list of books for developing your own practice on our research and resources page.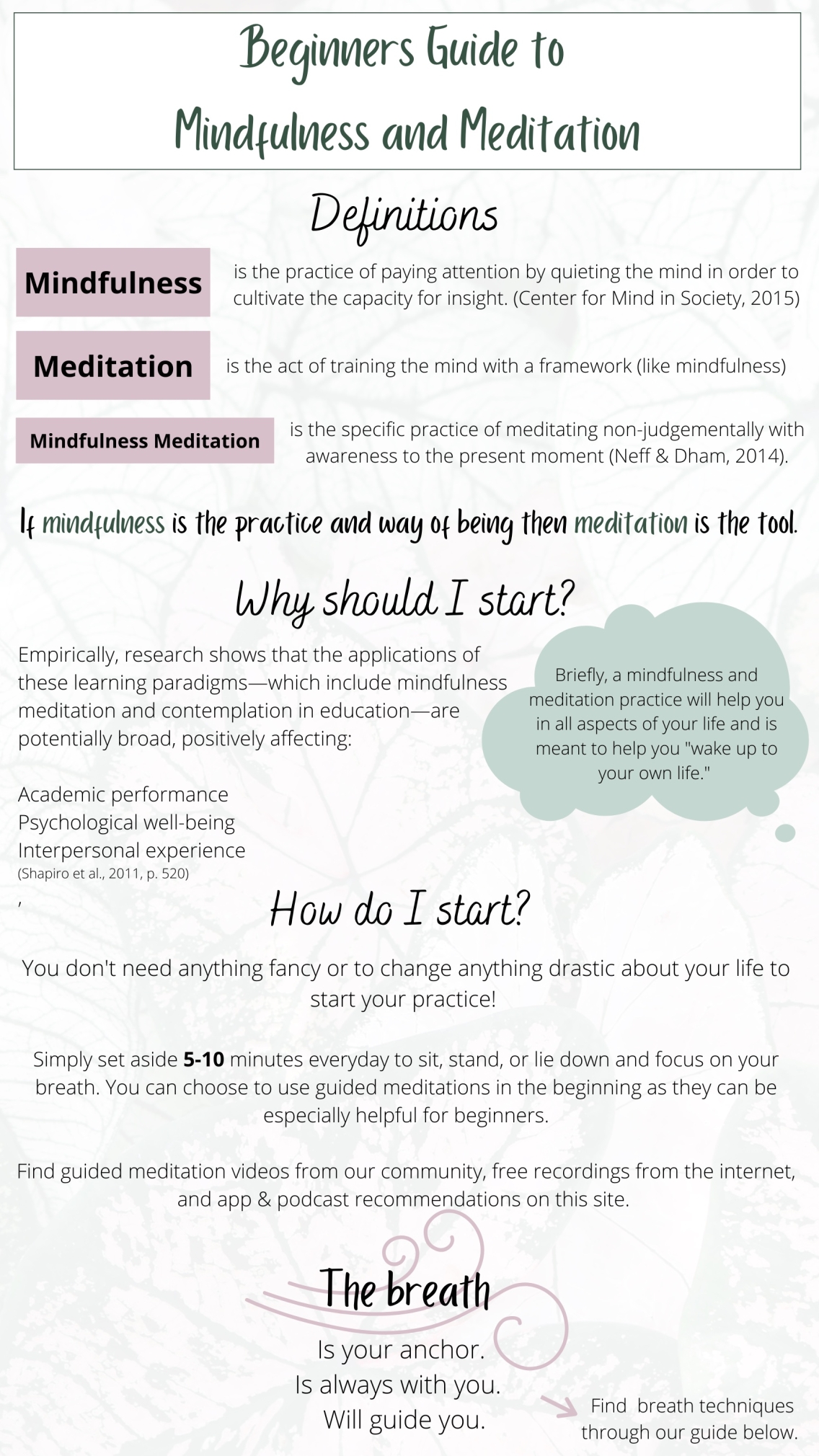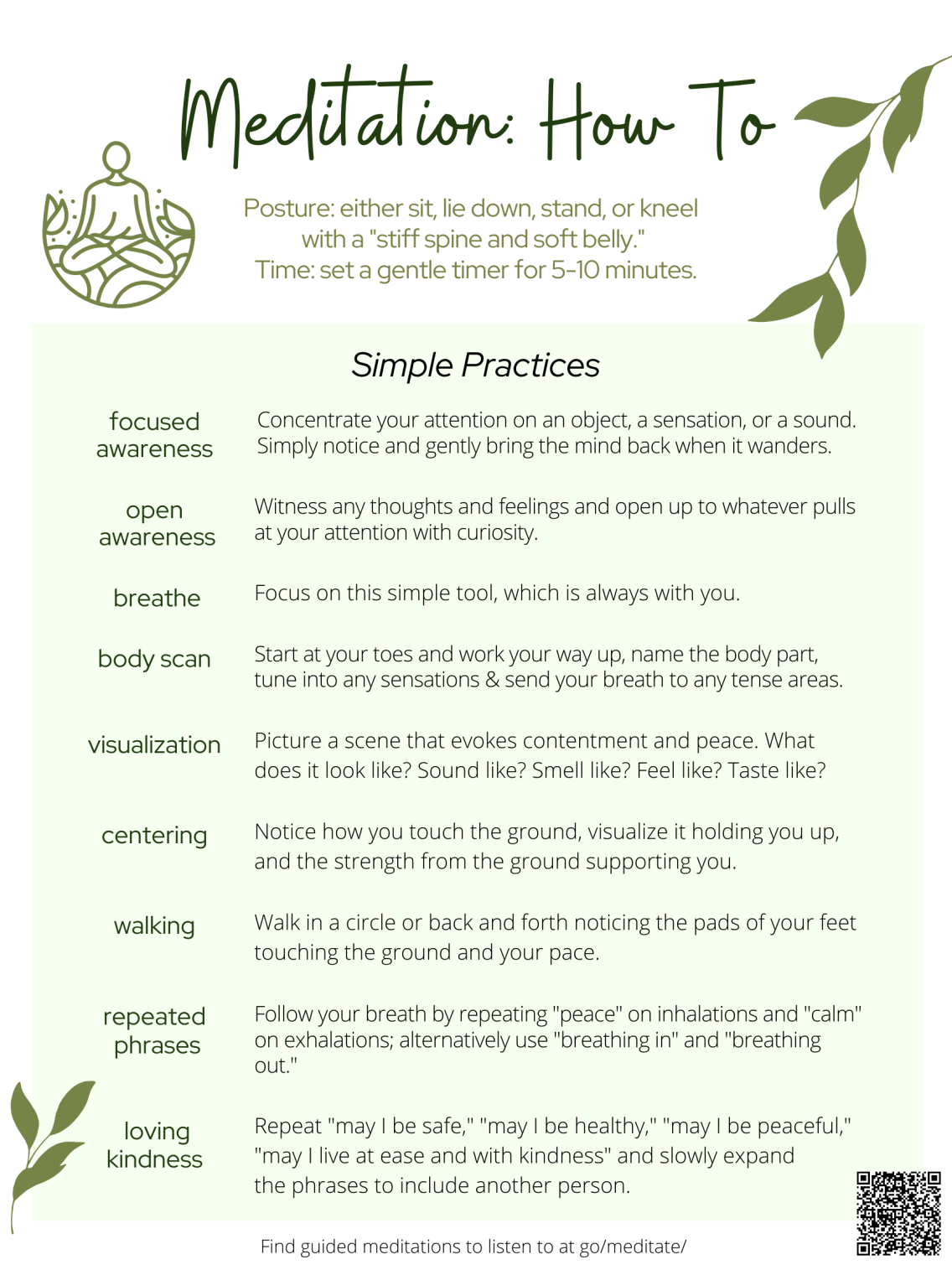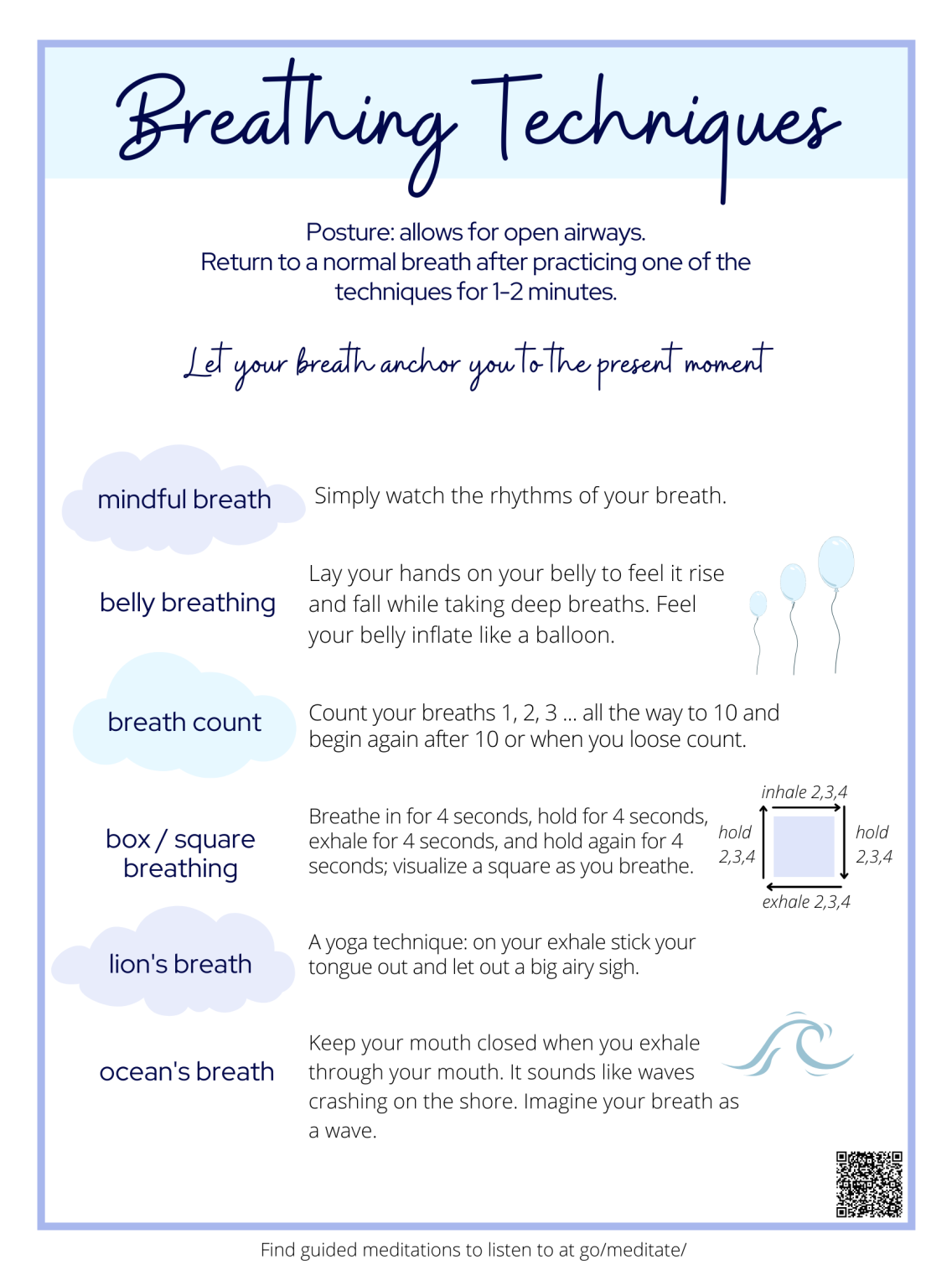 Charles P. Scott Center for Spiritual and Religious Life
46 South Street
Middlebury, VT 05753