Welcome to The Scott Center!
We are educators, spiritual caregivers, ritual leaders, allies, and compassionate advocates. We actively work to create a campus atmosphere that is open to religious faith and practice, and encourages moral reflection and spiritual development.
The Scott Center (click here to see a map of the walking route to our home at 46 South Street) is the hub of spiritual life on campus. It's the place where students gather to explore big questions, celebrate together, find time to reflect, and enjoy social time with other students from all walks of life. This ranges from students who do not identify religiously at all, finding The Scott Center to be a radically hospitable and relaxing place to be, to students who are hoping to delve deeply into one or more spiritual traditions while at college.
As part of the College's Office of Diversity, Equity and Inclusion, The Scott Center supports and advocates for members of our community from all worldviews, religious and otherwise, as they explore and incorporate this critical identity marker into their lives at Middlebury.
We also acknowledge that Middlebury College sits on land which has served as a site of meeting and exchange among indigenous peoples since time immemorial. Read the College's full Land Acknowledgment here.
A Wide Variety of Traditions
With a geographically diverse student body, our campus is home to a rich spectrum of the earth's religious traditions. We create opportunities for fruitful interfaith dialogue and to foster respect for the religious beliefs and practices of the people who make up the Middlebury community. We offer our support to many different student religious organizations and also connect people to a variety of nearby faith communities.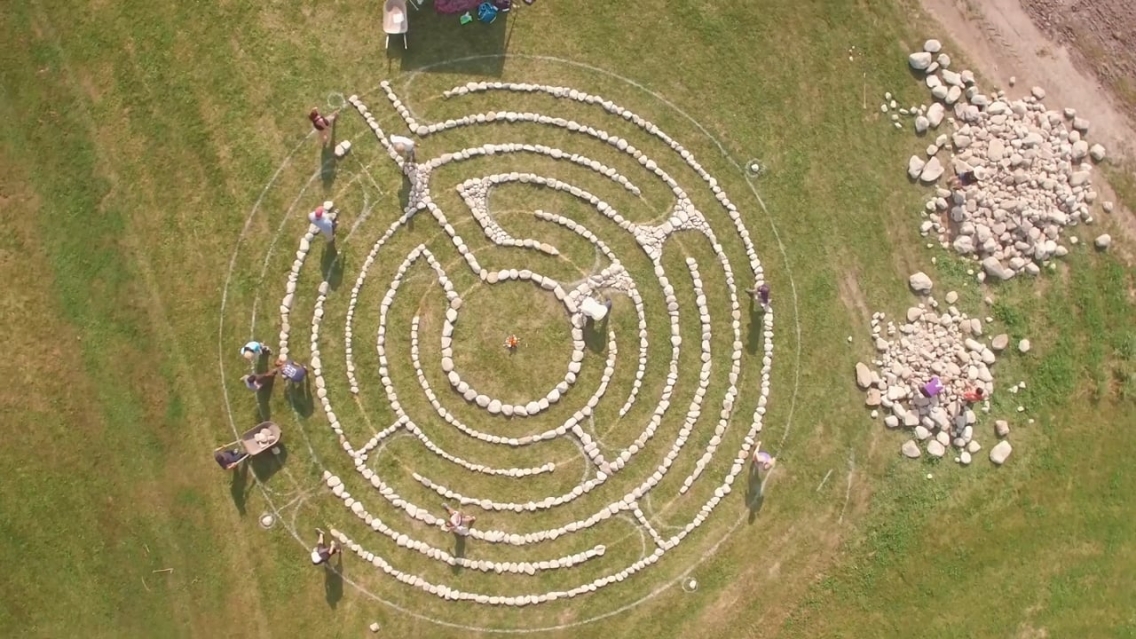 Care and Support
Students, faculty, and staff can all find confidential chaplaincy care through The Scott Center, including those who are in crisis, ill, or grieving.  We enjoy friendly conversations on all kinds of topics. Please feel free to contact us.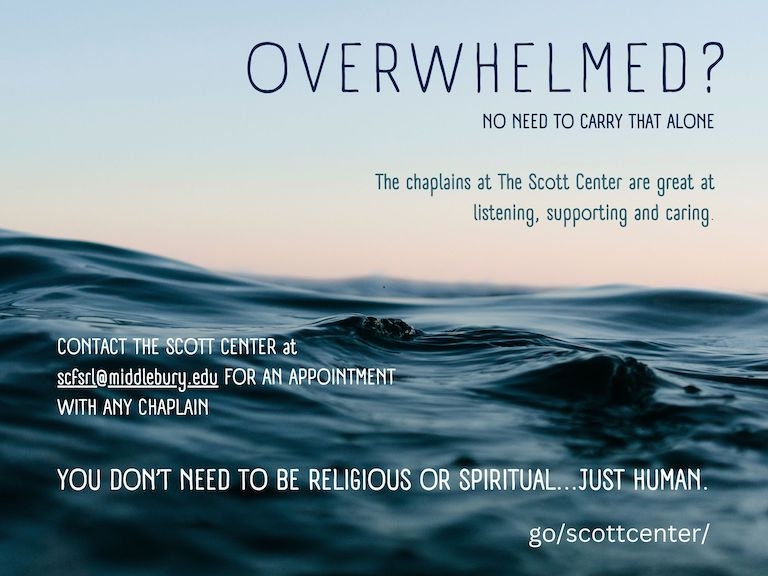 Chaplain's Office
The Chaplain's Office (part of our work at The Scott Center) exists as an expression of Middlebury College's longstanding commitment to the education of the whole person. For over two centuries, Middlebury has strived to be a place where a student's intellectual, spiritual, and moral character can grow and flourish. This is the meaning of the Middlebury's motto, Scientia et Virtus, knowledge and virtue.
View the gallery in a new window.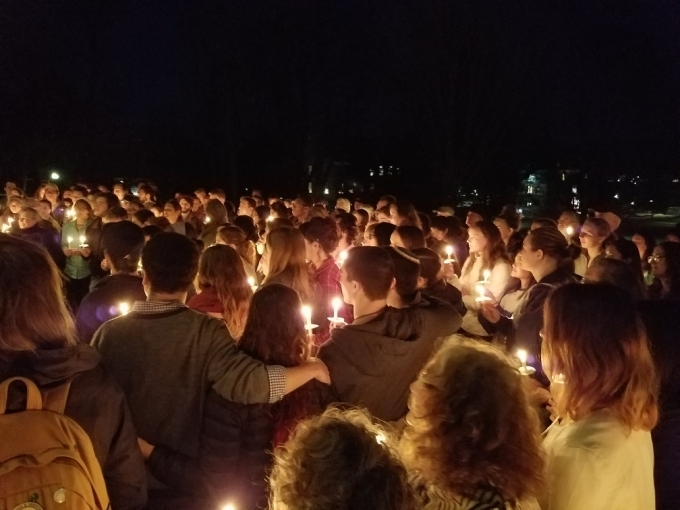 Scott Center Scenes
The Scott Center is active on and off campus all year long. Take a look at some of the things we do.
Get our monthly newsletter!
Find out what's happening at The Scott Center.
Subscribe
Read Our Blog!
Read writing from our staff and friends.
Read Our Blog