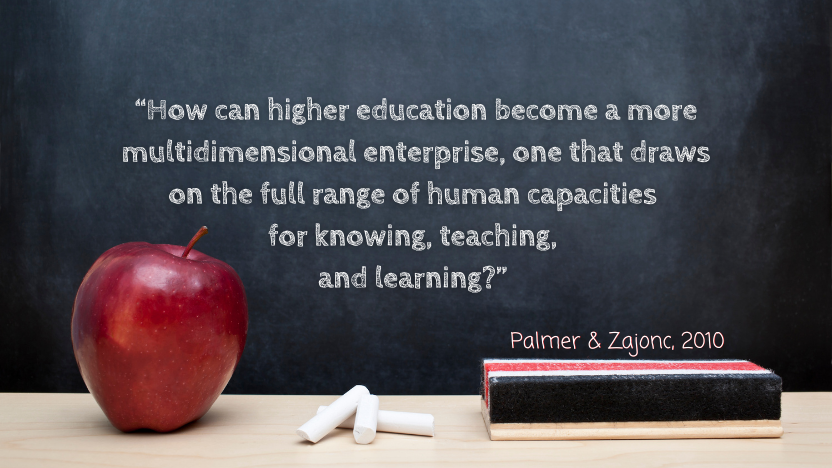 Find out more and connect with other Middlebury community members involved in mindfulness.
Partners 
This section includes a list of professors and staff who teach classes that include a mindfulness component, study meditation practices academically, are trained in specific practices, or have a practice of their own. The names listed show the large number of faculty who are involved in mindfulness in some way or another. These people may serve as resources for other faculty, staff, and students, but mostly the intention is to connect members across disciplines and positions.
Professors
James Berg, Associate Professor of English and American Literatures
Stacie Cassarino, Visiting Asst. Professor of English and American Literature and 

FYS

Kim Cronise, Associate Professor of Psychology
Katie Dutcher, 

CACS

Adjunct Professor at

MIIS

Deb Evans, Associate Professor of American Studies
Melissa Hammerle, Visiting Assistant Professor of Education Studies
John Huddleston, Fletcher Professor Emeritus of the Arts
Marc Lapin, Associate Laboratory Professor in Environmental Studies
Michelle McCauley, Professor of Psychology
Elizabeth Morrison, Associate Professor of Religion
Emily Proctor, Professor of Mathematics
John Spackman, Associate Professor of Philosophy
William Waldron, Professor of Religion
Lida Winfield, Visiting Assistant Professor of Dance
Catharine Wright, Director of the Writing and Rhetoric Program, Associate Professor of Writing and Rhetoric and

GSFS

Lyuba Zarsky, Professor of Sustainable Business and Development at

MIIS
Find a list of associated classes.
Staff
Carter Branley, Staff Counselor
Sophia Calvi, Director of Programs at

FEC

Nadine Canter-Barnicle, Community Engagement Specialist and Visiting Scholar
Alisyn Gruener, Assistent Dean of Student Life and Engagement at

MIIS

Saifa Hussain, Associate Chaplain/Muslim Advisor
Michelle Kaczynski, Staff Counselor
Chuck Mason, Director of Grants and Sponsored Programs
Ellen McKay Jewett, Scott Center Program Coordinator
Mark Orten, Director; Dean of Spiritual and Religious Life; Chaplain of the College
Erin Quinn, Director of Athletics
Jim Ralph, Dean of Faculty Development and Research; Rehnquist Professor of American History and Culture
Michael Roy, Dean of the Library
Mark Saltveit, Circulation Services Specialist
Rebecca Schubert, 

GMHEC

Employee Wellbeing Program Coordinator
Patricia Szasz, Associate Dean for Language and Professional Programs at

MIIS

Danielle Stillman, Associate Chaplain, Rabbi
Jason Vrooman, Chief Curator and Director of Engagement
This is not an exhaustive list. If you would like to be included, please email either the 2021 Mindfulness Fellow Zoya Kobets '23 at zkobets@middlebury.edu or the Scott Center at scfsrl@middlebury.edu.
Listed with permission of Staff or Faculty member.  
Conferences and Retreats
Stay Tuned
As many programs shift and reevaluate as the Pandemic continues we will try to make knowledge of upcoming retreats and conferences available to staff and faculty. 
Professional Development Opportunities
Pedagogy
"For contemplative pedagogy to flourish, higher education may need a broader worldview, one which includes the outer and inner realities of human existence and one which values the inner experience of students (and teachers) as well as their academic outputs." (Keiser and Sakulkoo, 2014)
For more reading to deepen your understanding of mindfulness based pedagogy or contemplative pedagogy referer to our Pedagogy and Higher Ed Development Reading list. 
Charles P. Scott Center for Spiritual and Religious Life
46 South Street
Middlebury, VT 05753