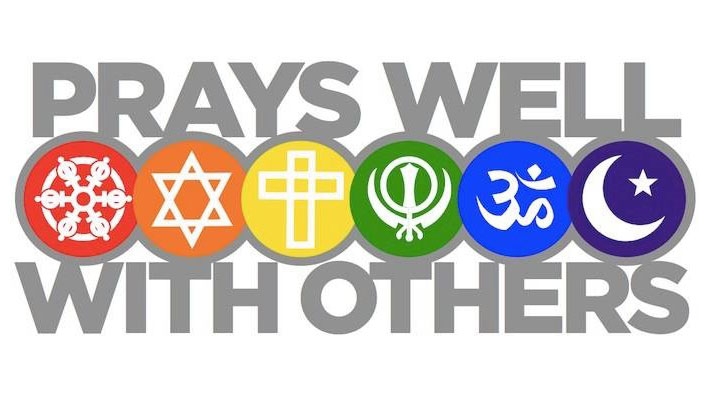 Religious life and worship services on campus are complemented and enriched with the availability of over twenty faith communities with regular services in surrounding Addison County.
There are ten houses of worship in Middlebury alone, most within walking distance from campus. We list them here alphabetically by denomination. 
For more information, please see the Addison County Independent newspaper section that lists local services weekly. 
PLEASE CALL AHEAD, AS MOST CONGREGATIONS HAVE CHANGED THEIR SERVICES DUE TO THE COVID-19 PANDEMIC.
Assemblies of God
Assembly of God Christian Center
1759 Route 7, P.O. Box 184, Vergennes
802-877-3903
Reverend Art Adams, Senior Pastor
Reverend Casey Higgins, Youth Pastor
Sunday Worship, 8:30 am and 10:45 am and 6 pm
76 North Street, Forest Dale
802-623-6172
Lewis Butterfield, Pastor
Sunday Worship, 10 a.m.
Baha'i Faith
Niki Glanz, Chair
17 Schoolhouse Hill Road, Unit A
East Middlebury, VT 05740
802-989-7633
Baptist, American
97 South Pleasant Street, Middlebury
802-388-7472
The Rev. Dr. Stephanie Allen, Pastor
Sunday Worship, 10 am; Sunday School for infant-adult, 9 am
Addison Four corners, Rtes 22A and 17
Rev. Stephen Payne
802-759-2326
Sunday worship, 10:30 am
Baptist, Progressive
23 Quaker St, Lincoln, VT 05443
802-453-4280
Faith Leader: The Rev. Co'Relous C. Bryant 
LGBTQIA+ affirming and celebrating
Sunday Worship, 9:45 am
Wednesday Meeting: 10:30 am
Baptist, Southern
Merchants Row, Middlebury
802-453-3003
Robert Henley, Pastor
Sunday Worship, 10:15 am
Buddhist
480 Thomas Road, Shelburne
802-985-9746
www.vermontzen.org
3958 Rte. 30, Cornwall
(505) 500-7838
Daily meditation at 7 am and 6 pm
Dharma Talks on Thursdays at 6 pm
Catholic
326 College Street, Middlebury
802-388-2943
Father Luke Austin
Saturday Vigil, 5:15 pm
Sunday Mass, 8 am and 10 am
Christian Science
Christian Science Society
Middlebury Community House
6 Main Street
Sunday Worship, 10 am; 3rd Wednesdays at 7:30 pm
Eastern Orthodox
Northfield Falls, VT
802-485-9121, 802-223-0480
Services: Saturday 5 pm, Sunday 9:30 am
600 So. Willard St.
Burlington, VT  
Saturdays: Great Vespers at 5 p.m.
Sundays: Orthros (Matins), 9 a.m.; Divine Liturgy, 10 am
802-862-2155
gocvtinfo@gmail.com
gocvt.org
Episcopal
On the Green, Middlebury
Rev. Paul Olsson
802-388-7200
Sunday Eucharist, 8 am and 10 am
Evangelical Free Church
Route 7, Ferrisburgh
Pastor Charlie Paolantonio
802-425-3625
Dr.Pal2@yahoo.com
Islamic
400 Swift St., So. Burlington, VT 05403
(802) 655-6711
Friday prayers 12:00 noon, 1 pm during daylight savings time
Jewish
56 North Pleasant Street, Middlebury
Sarit Katzew, Director of Education
HHEdDirector@gmail.com
43 Short Shannon Street
Rabbi Benyamin Murray and Davida Murray
802-578-2965
Methodist
North Pleasant Street, Middlebury
802-388-2510
Rev. Myungso Lee, Pastor
Sunday Worship, 11 am
Rt. 116 and Rt. 125, East Middlebury
802-388-2510
Rev. Mari Clark, Pastor
Sunday Worship, 9 am
Mormon (Church of Jesus Christ of Latter-Day Saints)
133 Valley View Drive, Middlebury
Sacrament Meeting Sundays, 9 am
Bishop Travis Park: 802-349-2661
Church: 802-388-3102
Missionaries: 802-377-9936
www.mormon.org
 
Native American Traditions
Traditional Cherokee and Tibetan Buddhist Practices
Sunray Peace Village
2202 Downingsville Road, Lincoln
www.sunray.org
802-453-4610
Nazarene
Church of the Nazarene
Leicester/Rt. 7, Brandon
802-247-8879
Larry Keiser, Pastor
Sunday Worship, 11 am and 6 pm
Nondenominational Christian
Rt. 125, East Middlebury
802-388-7137
Sunday Worship, 10:45 am and 6:30 pm
Bridport Community Hall
802-759-2922
Rev. Jeff Kauffman, Pastor
Sunday Bible Study, 9 am
Sunday Worship, 10:30 am
Quaker (Society of Friends)
Meets at Havurah House
56 No. Pleasant St.
Doug Way, papadougway@gmail.com
Sunday Meeting, 10 am
Reformed
1660 Ethan Allen Highway (Rte. 7), New Haven
Rev. Fritz Harms, 802-388-1488
Sunday services, 10 am and 7 pm Sunday school 11:30 pm
Seventh Day Adventist
3 Rocky Dale Rd, Bristol
802-453-4712
Benjamin Sosa, Pastor
Contact Chris or Paula, 802-545-2006, for transportation
Sabbath School, 9:30 am; Saturday Worship, 11 am
Unitarian-Universalist
2 Duane Court, Middlebury
Rev. Barnaby Feder
802-388-8080
Sunday Worship, 10 am
United Church of Christ (Congregational)
Rev. Andrew Nagy-Benson,  pastor
27 N. Pleasant Street, Middlebury
802-388-7634, Sunday Worship, 10 am
New Light Service, 4 pm. on Sundays in Unity Hall
Rt. 30 and Rt. 74, Cornwall
802-462-3111
Sunday Worship, 9:30 am
2790 Weybridge Rd., Weybridge
802-545-2579
Pastor Caryne Eskridge
Sunday Worship, 10 am