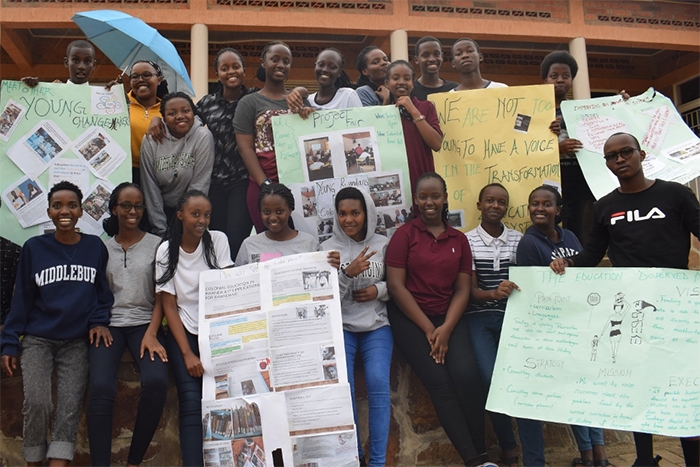 Youth Empowerment in Rwanda
Francoise Niyigena '21 received an Academic Outreach Endowment Grant (from the Center for Community Engagement) in addition to her Changemaker funding to research the history of colonial education in Rwanda and engage youth in re-imagining the future of their education.
Miki Nakano '20 interned at the Food Research and Action Center (FRAC) in Washington D.C. FRAC works to eliminate hunger in the United States by lobbying and working together with members of congress, in addition to collaborating with other nonprofit and government organizations. Miki worked specifically with the Child Nutrition team, whose focus is on national and state efforts to ensure all children have access to healthy meals year round. 
"This work was the inspiration for my thesis, which examines how the National School Lunch Program introduces students as young as 5 about socio-economic status in the way that it divides children into categories of eligibility (free, reduced, full-priced). In addition to this internship, I also completed a certificate program through the Congressional Hunger Center. Through the 6 week program, we met with various anti-hunger advocates from organizations such as Bread for the World, Oxfam, Share our Strength, Mazon, and many more. We also met with congressional staff members whose offices are actively involved in fighting hunger. Over the course of the summer, we learned about various efforts to end hunger in urban areas, rural areas, on college campuses, and around the world. I was able to accompany FRAC staff members to many briefings and meetings on Capitol Hill regarding the quality of school meals, how federal funding is awarded for the National School Lunch Program, and so on. I was also able to attend dozens of briefings on my own on topics such as housing policy, how the poverty line is calculated, foreign aid to fight domestic violence, and how Title I funding is awarded to schools. I am very excited to return to D.C. upon graduating from Middlebury to complete my masters in education!"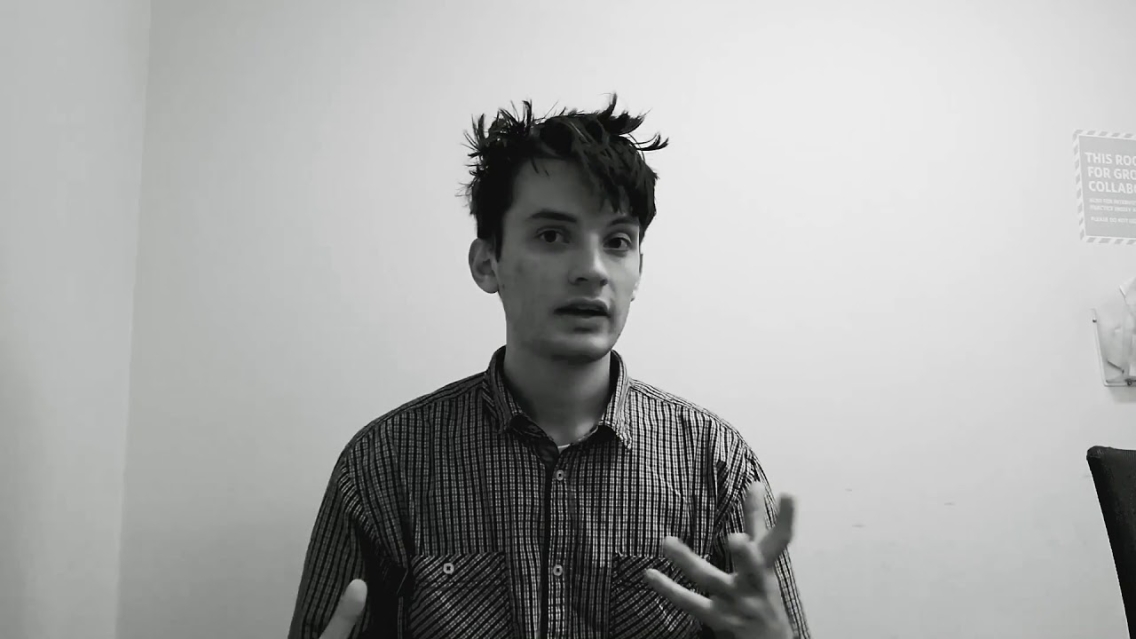 Sam Kamau '21 completed a summer internship at FluxWater, a Data Analytics social enterprise firm focused on sustainability based in Nairobi, Kenya. Sam worked with FluxWater to develop their go-to-market strategy for Water Service firms within and outside Nairobi. This involved conducting market research on the industry involving the Internet of Things across Kenya as well as following industry trends within the region and internationally. He conducted both quantitative and qualitative analyses of potential liabilities and opportunities for growth for the firm, with their nationwide campaign coinciding with the UNICEF's Water, Sanitation and Hygiene (WASH) campaign in Kenya this fall. Since urban and rural demographics have different water needs, he was also involved in developing systems to properly analyze client satisfaction, cultivating client relationships and mapping out both long and short-term growth strategies for the firm. Read more about Sam's work here.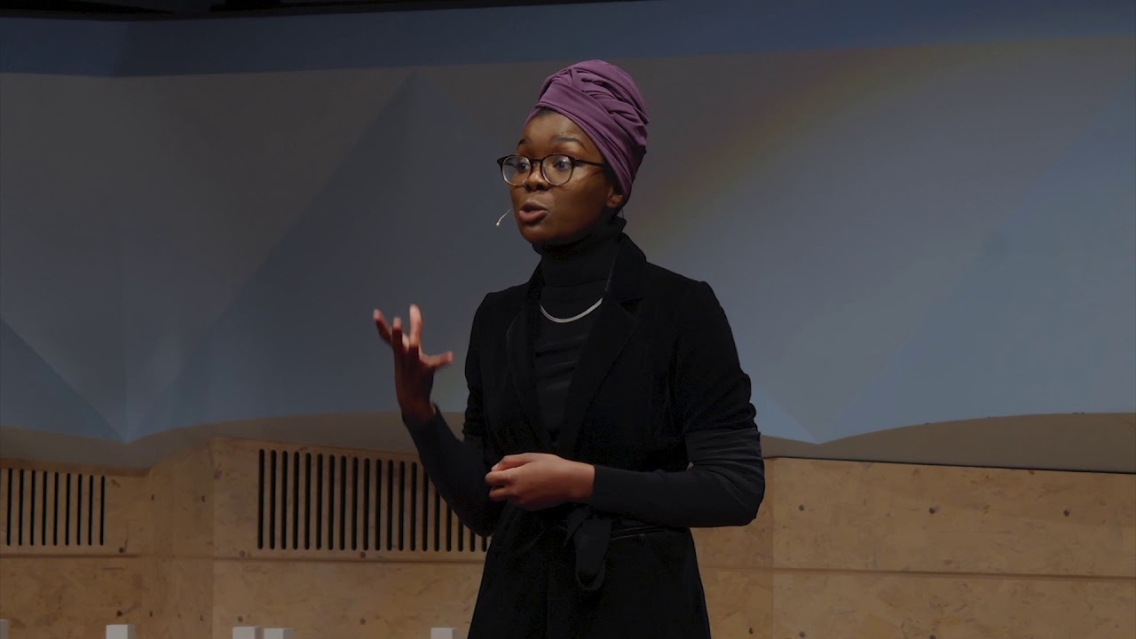 Hannah Bensen '21 completed an internship at Gardens for Health International (GHI), a non-profit in Kigali, Rwanda. GHI's mission is to end chronic malnutrition in children, and their flagship program, the Maternal Nutrition program, trains pregnant mothers for 6 weeks on topics like breastfeeding, family planning, preparing nutritious meals, hygiene, and gardening. 
"My most memorable experience at GHI was when we went to Rutsiro, a district in northwestern Rwanda and collected a handful of success stories that were to be sent to the World Food Programme (WFP), a partner organization and donor to GHI, as evidence of GHI's accomplishments in the field….We interviewed a teacher, a student, two parents, and a health care worker from a nearby clinic about their participation in the program. Basically, GHI trained the school's agricultural specialist, who then trained the teacher about basic gardening and agricultural techniques. The teacher then educates the students and parents, who can then bring those skills to their homes and disseminate the information to neighbors and family members. In this way, GHI facilitates a ripple effect in which knowledge can be shared throughout a community."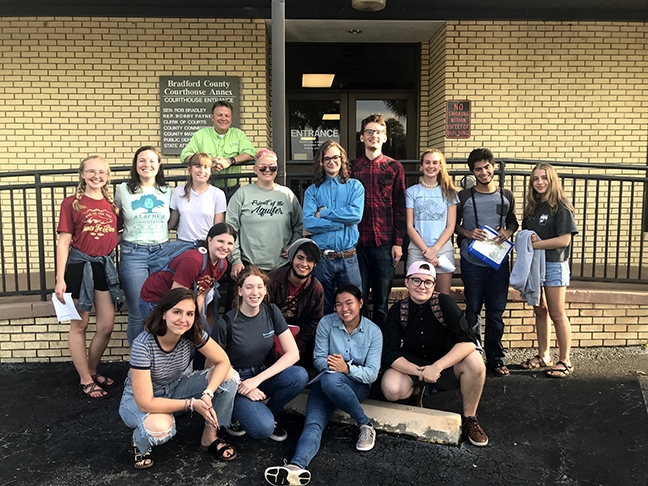 Organizing and promoting Young Leaders for Wild Florida
Oscar Psychas '21 leads a youth environmental leadership summer program in collaboration with the Alachua Conservation Trust in Gainesville, Florida. Oscar also did independent research in the Columbian Amazon rainforest which he developed into an Independent Study with another student and Jon Isham as his supervisor.
Monique Santoso '21 worked for two social impact organizations during Summer 2019: A Seattle-based policy non-profit called 'The Borgen Project' and 'Air dan Terang,' a non-profit co-founded by her and sister from the Davis Projects for Peace grant from Skidmore College. 
"Through weekly phone calls to my congressional representatives - Congressman Patrick Leahy and Congressman Peter Welch, as well as calls to senate representative, Senator Bernie Sanders, I received in-depth replies on the views of these individuals on global poverty eradication and their support for the cause. It was very encouraging when Congressman Welch replied to my email talking about how he has sponsored the Northern Triangle and Border Stabilization Act to establish a regional strategy that would combat violence, poverty and abuse in Guatemala, Honduras and Mexico. Additionally, I knew that my work was not in vain when Senator Sanders and I discussed the importance of international aid efforts in war-torn countries and President Trump's budget cuts to the USAID. My experience in student journalism taught me the importance of writing about issues I was passionate about combating. These writings are published here. Additionally, I was published in local newspapers such as the Caledonian Record and Addison Independent on my work about US budget cuts and international aid.
I was enthused to work with 'Air dan Terang' as it aimed to provide access to clean water to impoverished areas of Indonesia through the provision of underground wells. The project was key for me to understand the building of a grassroots organization and how it operates. Although it is a non-profit as of now, we are working to create a social enterprise out of the venture. Through communicating with local community leaders of 3 villages, the recruitment of workers for a swift transparent building of wells and the operational costs associated with it, I learnt that the creation of social enterprises were not easy and that understanding local beliefs, customs and solutions were part of the change-making process. The idea of a blueprint on how to execute the project was discarded not two weeks after the implementation of the project, realizing that I had a lot to learn from locals and their ways of problem-solving. Having limited background in environmental justice issues, my desire to learn and curiosity was crucial to my involvement in the project. After reading about clean water and sanitation, as well as conducting hands-on work through the project, I realized how passionate I was in conservation efforts and ensuring environmental justice for those in developing countries, particularly island nations like my own, leading me to pursue a major change from Psychology to Environmental Studies/Conservation Psychology. I believe this major change will give me the opportunity to learn more about how to effectively understand and promote pro-behavioral efforts that are culturally appropriate and feasible."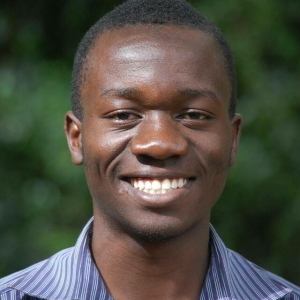 Cheko Mkocheko '22 was selected to participate in the 2019-2020 Clinton Global Initiative University program. The Clinton Global Initiative University is dedicated to higher education student leaders who are committed to take action in their community to address a pressing challenge. Selected students are committed to make a positive change in the areas of education, environment and climate change, peace and human rights, poverty alleviation, and public health.
Federico Ceretti '20 completed an internship at the Andean Alliance for Sustainable Development in Peru. 
"…interning with the AASD was a challenging yet rewarding and enlightening experience. It was challenging because, coming from college, none of us interns knew how to work in an uncertain, unpredictable, and unstructured environment. Working with people instead of numbers and statistics pushed us to become more adaptable and flexible while doing fieldwork. We often had to adapt to new situations with limited resources, and yet, I am proud to say that we succeeded. Additionally, although we knew what the end goal of our project was, we did not know how to reach it. Therefore, we were given an enormous amount of freedom and most of our work was highly autonomous. Finally, we turned the challenges of working and thinking as a team into one of our biggest strengths. Thus, we found the fine balance between 'divide and conquer' and 'group thinking' in every step of our way.
Personally, this opportunity helped me to bring together my two worlds for I was finally able to reconcile my South American background, heritage, and identity with my North American education. I often found myself in a privileged position because, unlike most of my peers, I was able to relate to both ends of the interaction and to inform my academic work with my personal experience and vice versa. Most importantly, I felt that, to an extent, I was giving back to my community. If anything, this experience helped me to reconnect with my roots and it was a beautiful opportunity to embrace who I am and where I come from."