Why Undergrads Study Away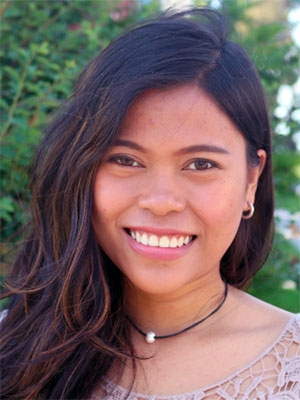 Major: Environmental Studies
Why did you choose Study Away?
I wanted to continue my education in environmental studies. The Institute's International Environmental Policy program emphasizes practical education and theoretical study, and I really appreciated this professional development approach.
What's one experience that stands out?
As for the most valuable experience, I found that making connections with professionals, including the graduate school students within the environmental policy program as well as in another field, was very helpful in my career development. It opened doors for me in various ways—through gaining perspectives, having experiences, and meeting people in my field of interest.
What's one course that was memorable?
In my Conservation Project, Design, and Evaluation class, I learned how to use adaptive management software, a skill that is in high demand in the conservation world right now. The Institute is one of the very few schools that teaches the software, and as an undergraduate, I felt very fortunate to have gained such advanced skillsets, which are needed by many practitioners in the conservation field.
Any advice?
Study Away at the Institute was one of the smartest decisions I made at Middlebury, and I would recommend it to others who want to explore graduate programs while still in college.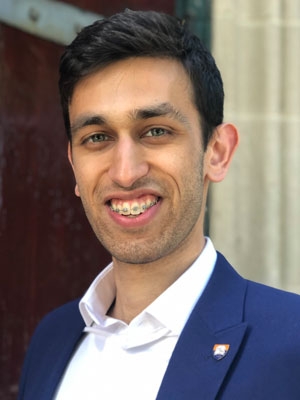 Major: Economics
Why did you choose Study Away?
As an economics major with a career interest in international development, I felt like it was a perfect opportunity to get access to higher-level electives that were more tailored to my interests.
How did your study relate to your major?
I chose courses in the International Policy and Development program that would build on my major. As an undergrad, I had taken both economic development and Arabic courses separately, but for my junior year at the Institute I took a development course in Arabic!
What's one experience that stands out?
I took a course called Changing Economic Policy, and the goal was to change some part of economic policy in the Monterey area. A big component of the course was decision-maker and stakeholder engagement, which meant that city council members and activists would regularly sit in on our classes and hear our presentations.
Any advice?
If you are interested in languages, translation, or international policy, go! You'll learn from the leading North Korea nuclear expert or the professor that taught dozens of top UN translators. Plus you'll get a different perspective on life alongside grad students who are four or five years older and more experienced. It's one thing to learn about development projects in Kazakhstan and entirely another to learn the same material while sitting next to a guy who spent the last three years in the Peace Corps there.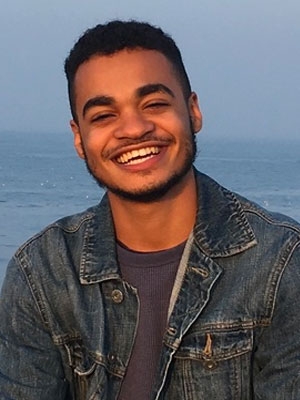 Major: International Studies, French
Why did you choose Study Away?
I wanted to explore preprofessional courses to complement my liberal arts and foreign language studies. The Institute is focused on language learning and its role in all of the degree programs offered, and I was able to continue my studies while exploring professional fields.
What's one experience that stands out?
The Follies Talent Show really captures the tight-knit and talented community of the Middlebury Institute. It was impressive to see so many classmates share their extraordinary talents.
What's one course that was memorable?
Business Statistics. As an international studies and French major, most of my undergraduate courses were heavy on political science or history. The Institute offers classes across an array of disciplines, and I was pleasantly surprised by how much I enjoyed and learned in that business class.
Any advice?
Study Away allows you to see firsthand the opportunities that the Middlebury network has to offer beyond Vermont.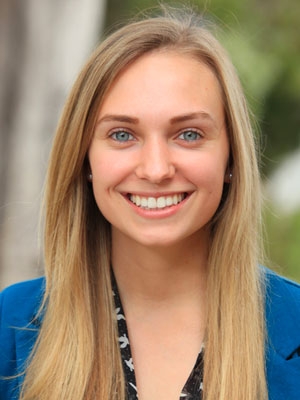 Major: International and Global Studies
Why did you choose Study Away?
I wanted to take advantage of spending time in new places, so after studying in Argentina for a semester I applied for Study Away. After just a few weeks at the Institute, I loved it so much that I applied to stay a second semester.
How did your study relate to your major?
I knew I wanted an international career, but I had no idea what that looked like. I started in the International Policy and Development program and later switched to Public Administration to learn about nonprofits and NGOs. It really helped me narrow down my specialization and figure out what I actually wanted to do with my life!
What's one experience that stands out?
I participated in the DPMI (Design, Partnering, Management, and Innovation) Rwanda program, which I highly recommend. I learned hands-on how an organization like Partners in Health works and was able to apply that learning in the design of a social marketing campaign.
Any advice?
Study Away is like a trial run of grad school. You'll benefit from the ideas and wisdom of the professors as well as the incredible colleagues and classmates. I figured out exactly the career I wanted to pursue after graduation—and as a Middlebury alum I was able to enter the master's program on a fast track and with a guaranteed scholarship!
Study Abroad
Sunderland Language Center, First Floor
356 College Street
Middlebury, VT 05753