Maia Sauer '22 on Senior Thesis Funding in Dance Magazine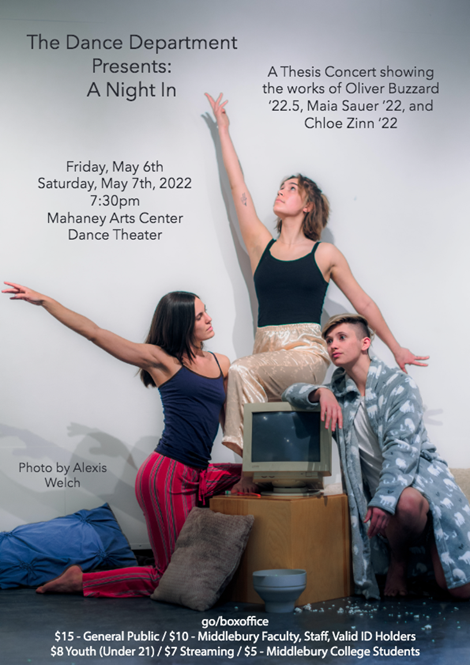 Kellogg Fellow Maia Sauer '22 was recently quoted in How to Make the Most of Each Phase of Your College Career in Dance Magazine. 
Talking about professional skills and planning for a senior thesis Sauer said, "I remember being in the thick of it and feeling like, Really? You're going to make me do a mock budget for my thesis? I felt resistant to it then, but now I realize how helpful that was."
The following senior work funding is available through Undergraduate Research in the CTLR. 
Kellogg Fellows receive $5,000 to support a senior thesis project in humanistic studies. Deadline for 2023-2024 applications will be in early March 2023.
Senior Research Project Supplement (SRPS) applications for up to $350 are accepted on a rolling basis. Deadlines for up to $1,200 are Oct.1, Jan. 24, and April 15 each year.
Hoskin International Research Funding is available for up to $3,000. To apply, submit a SRPS application for one of the three deadlines above and indicate you would like to be considered for Hoskin funding.
Center for Teaching, Learning, and Research
Davis Family Library, Suite 225
Middlebury, VT 05753