Campus Resources and Partners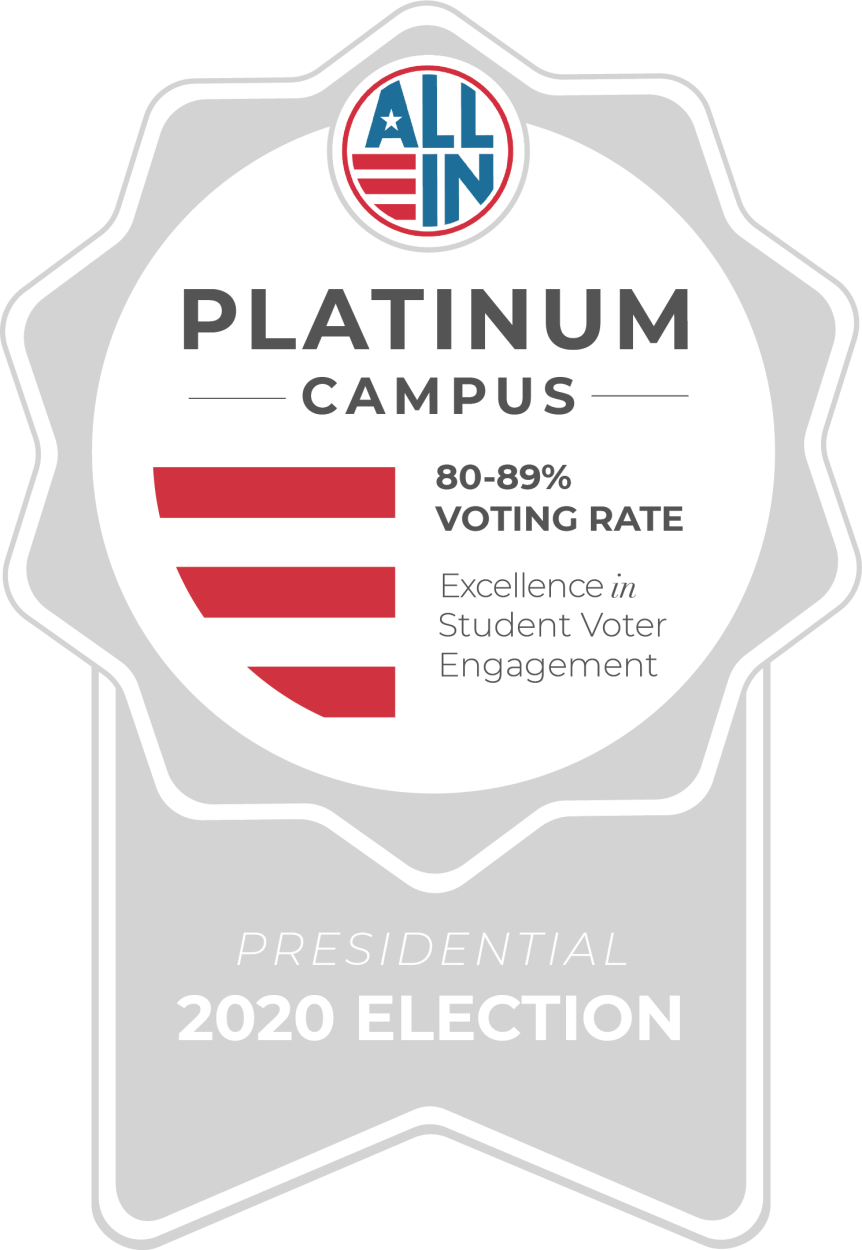 Faculty Resources
Faculty are a key resource in supporting student engagement in the democratic process! From your course content, discussions and readings, to the critical thinking, inquiry and analysis you lead students through, your work helps build students' civic skills and identity.  Here are some resources for thinking about how to embed democratic engagement in your courses:
Campus Election Engagement Project - Voter Education resources
Vote.org - Comprehensive voter registration and engagement resources
Students Learn, Students Vote Faculty Coalition resources https://slsvcoalition.org/resource-library/
Katherine Wasserman Davis Collaborative in Conflict Transformation
The Davis Conflict Transformation Collaborative at Middlebury College hosts events and provides resources for intergroup dialogue and restorative justice practices.   You may sign up for their email newsletter (3x/year) by emailing: conflicttransformation@middlebury.edu.
Making Democracy Real
President Laurie Patton offers an update on the Conflict Transformation Initiative in the Middlebury Magazine.
NESCAC Votes
Middlebury College, along with Bowdoin College, co-founded NESCAC Votes, a voting challenge among NESCAC member schools, NESCAC schools collaborate to collectively raise student voting rates and political engagement on our campuses.
Middlebury College was recognized with the following NESCAC Votes awards for the 2020 elections:
Highest Voter Registration
Most Improved Voter Turnout Award
Highest Voter Turnout
Civic Nation provides support and advising for NESCAC Votes, and collaborates closely with the Middlebury College Center for Community Engagement and the Bowdoin College McKeen Center for the Common Good to Implement the challenge.
All-in Campus Democracy Challenge
Middlebury participates with the All-In Campus Democracy Challenge to help students form the habits of active and informed citizenship, make democratic participation a core value on their campus, and cultivate generations of engaged citizens who are essential to a healthy democracy.   Middlebury has been awarded the Platinum Campus designation for our voting rate in the 2020 election.