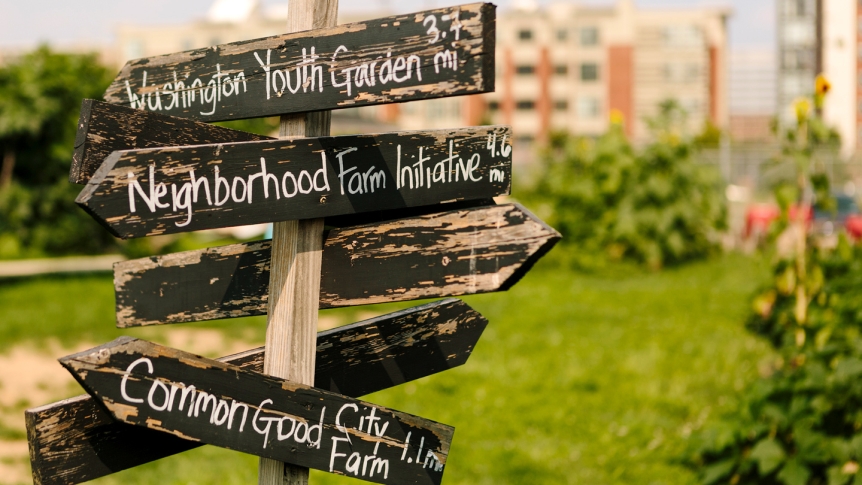 The Privilege & Poverty Academic Cluster integrates coursework with experiential learning to critically examine the causes and consequences of economic inequality.
A Learning Community
We are a learning community that brings classrooms and communities together to address the causes and consequences of poverty, and cultivate lifelong ethical participation in society. P&P connects learning in the classroom to learning in the community, informed and enriched through our sustained, collaborative relationships with community organizations and coalitions, along with our collaborations with other institutions of higher education. We put learning to work to address the causes and consequences of economic inequality. 
Registering for classes? See our current course offerings!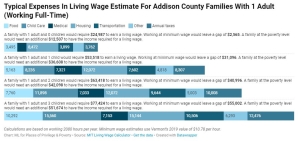 Explore livable vs. poverty wage comparisons and other data in our online resource: "Places of Privilege & Poverty" The site, developed by P&P Academic Director Matthew Lawrence and Andrés Oyaga '23, is a growing online resource for data analysis, information and resources on economic inequality at the local, regional and statewide levels.  
13.1

%
U.S. Poverty Rate (2015 Census)
43

M
U.S. People Living in Poverty
800

M+
People Living in Extreme Poverty Worldwide
* Statistics from a 2018 American Community Survey
Academic Cluster
The Cluster is not a formal major or minor, but it is a program with coherence, relevance, and intellectual depth that complements any other major course of study. Participating faculty include a range of professors from across academic disciplines so that students study specific interests with depth, breadth, and connection.
How It Works
As a participating student you will combine theory and practice as you work with partner organizations. Together you'll address community-identified needs and work to create a positive impact.
Taking advantage of an abundance of resources and expertise at Middlebury and in our community, you will cultivate the skills, knowledge, capacities, and moral sensitivities that are essential to addressing social and economic inequalities.
Ready to get started? 
Sign Up for P&P News and Information