Monday, November 14, 2022
7:00 p.m.
Robert A. Jones '59 Conference Room, Rohatyn Center for Global Affairs
Two Middlebury alums from Wellington Management Company LLP returned to campus for a moderated discussion about Applying Sustainability and Environmental, Social and Governance (ESG) Factors in the Capital Markets:
Amanda Frank '23.5 and Samuel Sullivan '23 moderated the conversation.
Wellington Management Company LLP (WMC) is a leading global independent investment management firm with more than $1 trillion under management. WMC was one of the first firms to integrate climate science with asset management through a collaboration with Woods Hole Research Center, now known as Woodwell Climate Research Center. WMC understands that climate change is affecting capital markets and offering new opportunities and risks. The Vice Chair and Head of Sustainable Investment at WMC was appointed to the newly established Climate-Related Financial Risk Advisory Committee at the Federal Reserve.
Sandhya '93 has been a strong advocate for and played an integral role in WMC's sustainability approach to investment management. Soyibou '20 recently joined the integrated management effort as an investment science associate. Both will share their firsthand insights.
Sponsored by Franklin Environmental Center at Hillcrest, Rohatyn Center for Global Affairs, Climate Action Capacity Project, Center for Careers and Internships.
Video of Event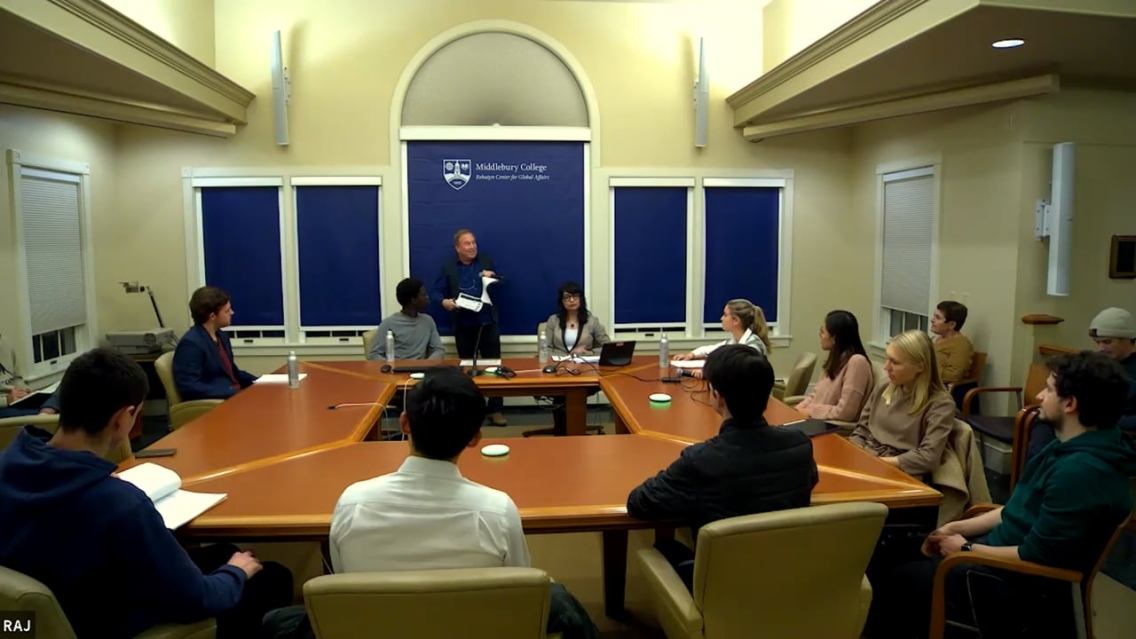 Speaker Bios
Sandhya S. Douglas '93 P'25, CFA
Senior Managing Director; Partner; and Director, Strategic Analysis & Implementation
Wellington Management Company LLP
Sandhya leads a team responsible for driving strategic evaluations and analyses that seek to tackle Wellington's most pressing business challenges. The SAI function is critical to Wellington's ability to lean into growth and innovation, scale delivery, and enhance pace and efficiency of strategic decision making, as the business rapidly grows both in size and complexity. She collaborates with leadership of the firm on key, firmwide priorities to develop and deliver strategic recommendations and support the execution against those recommendations.
Sandhya serves on a number of committees and oversight groups including as chair of the Americas Talent and Compensation Committee and Vice Chair of the Error Resolution Committee, and as a member of the APAC Compensation and Talent Committee, the Technology Strategy Council, the Strategic Relationships Advisory Committee, and the Managing Director Advisory Committee. She is also a member of the firm's Sustainable Investing Leadership Team.
Prior to this role, Sandhya was chief operating officer for the Investment Platform, and before that she was director, Global Multi-Asset Strategies, and started her Wellington career as the leader of the Client Integration Group. Before joining Wellington Management in 2006, she was a senior vice president at Brown Brothers Harriman & Co, (1994 – 1998; 2000 – 2006) and spent two years at SunTrust Capital Markets (1998 – 2000).
Sandhya earned her double BA degrees in ¬¬economics and theatre, magna cum laude, from Middlebury College. Additionally, she holds the Chartered Financial Analyst designation and is a member of the CFA Institute and the CFA Society Boston. She serves on the boards of Boston After School & Beyond, which works to close the education opportunity gap for underserved youth, and UTEC Inc., a Lowell, Massachusetts-based youth services organization that helps disconnected young people achieve social and economic success. She also serves on the Berklee College City Music Advisory Board and is co-chair of City Year Boston's Red Jacket Society.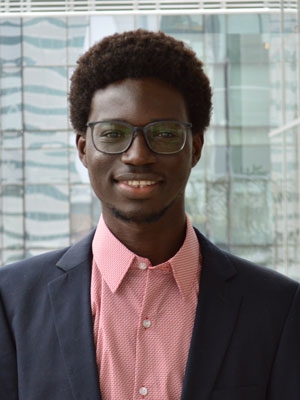 Soyibou Sylla '20, Investment Science Associate
Wellington Management Company LLP
As an investment science associate, Soyibou works with the firm's Investment Science Department, providing quantitative research and data analysis to the firm's community of investors. For his initial rotation, Soyibou was on the Investment Data Science team where he collaborated with investors to enhance their investment process using alternative data, statistical modeling and machine learning techniques which, in turn, improved their alpha signals and gave them an information edge. For his second rotation, Soyibou has been on the Quantitative Research team, directly supporting the ESG Research team on their goal of producing proprietary ESG ratings. 
Soyibou earned his BA in mathematics and chemistry from Middlebury College in 2020.