Peterson Family Athletic Complex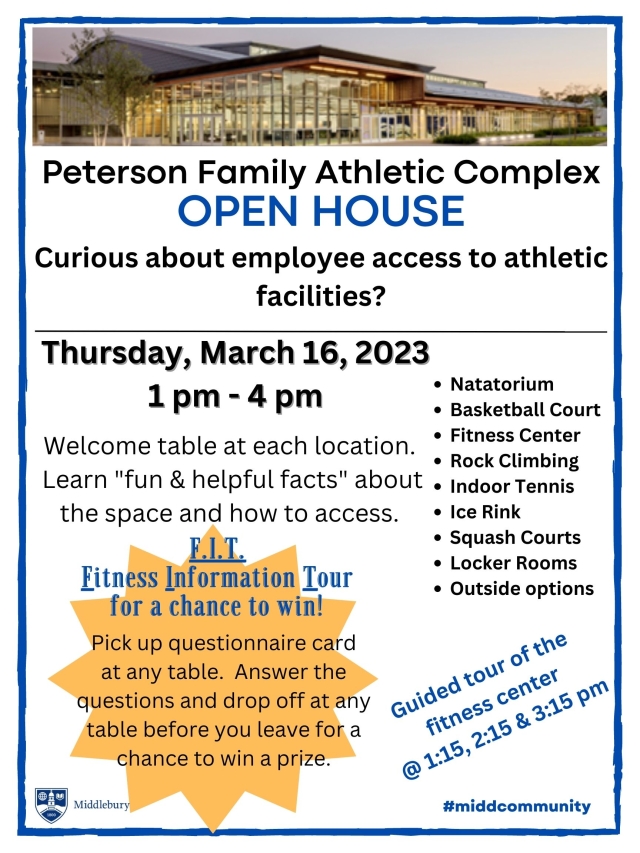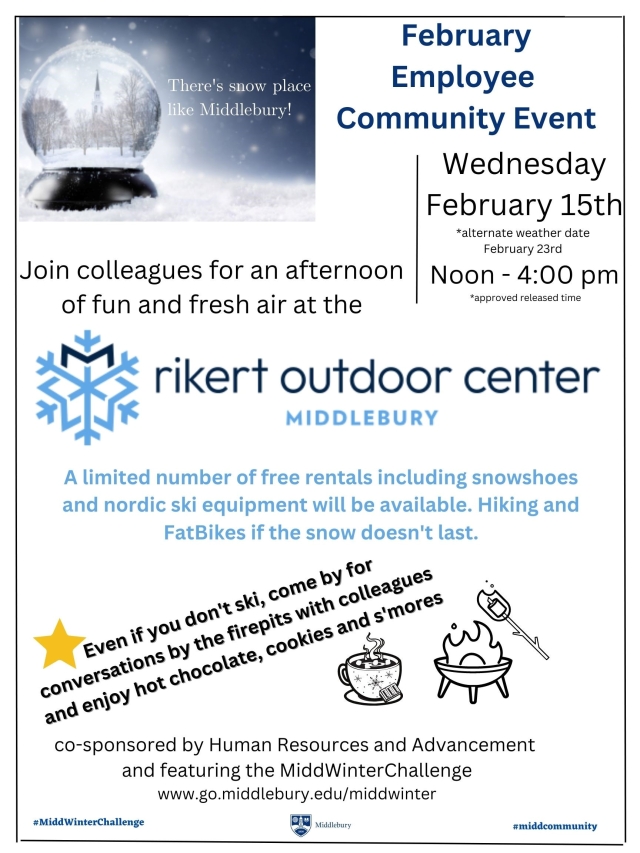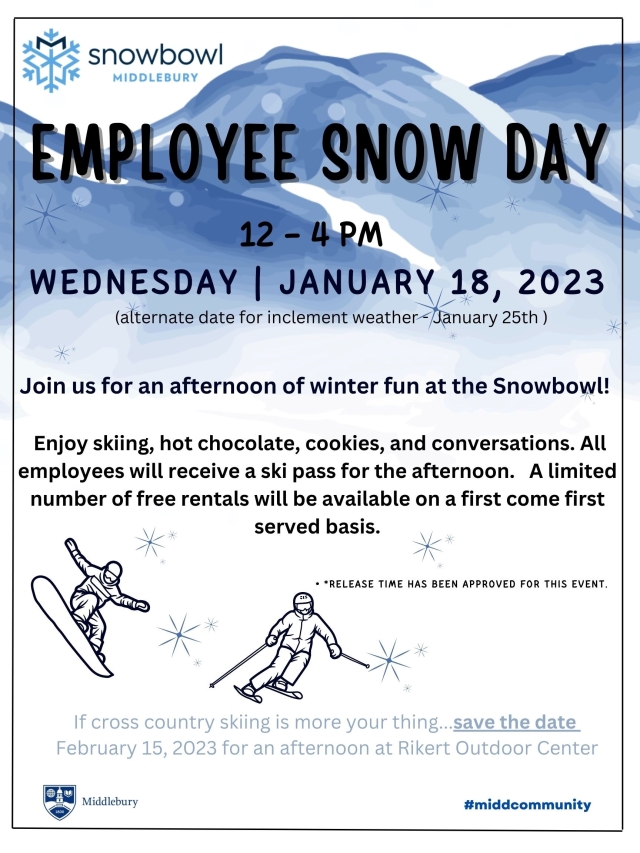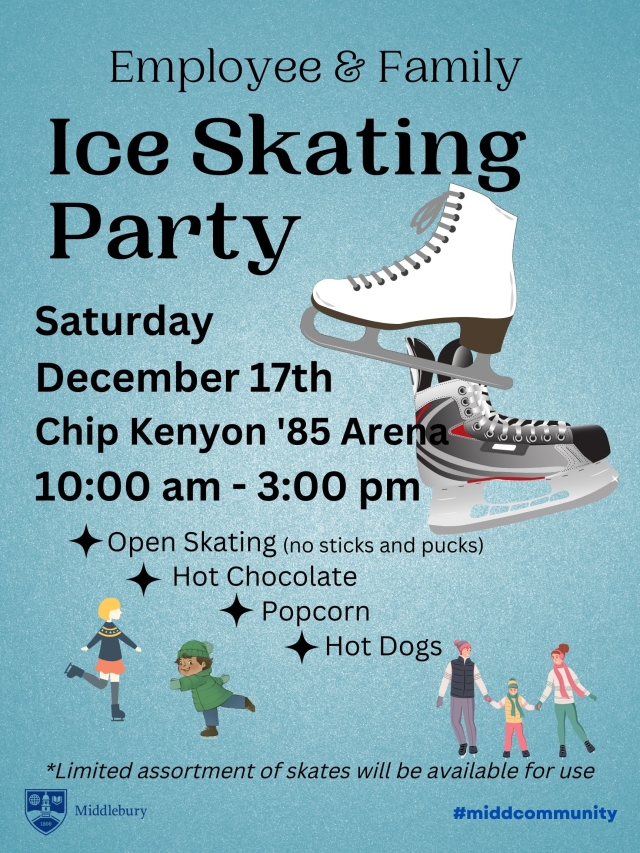 Ice Skating Party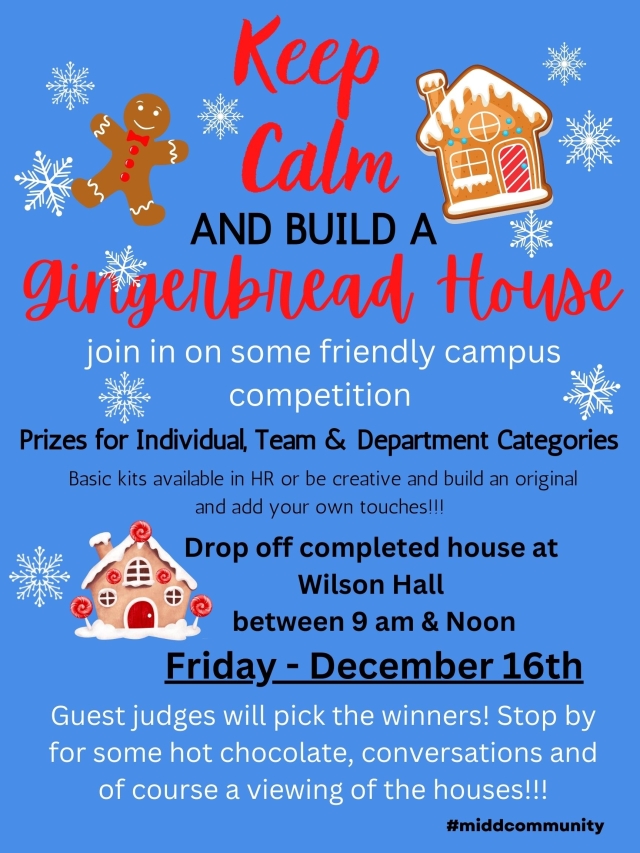 Gingerbread House Competition
Crossroads Cafe in McCullough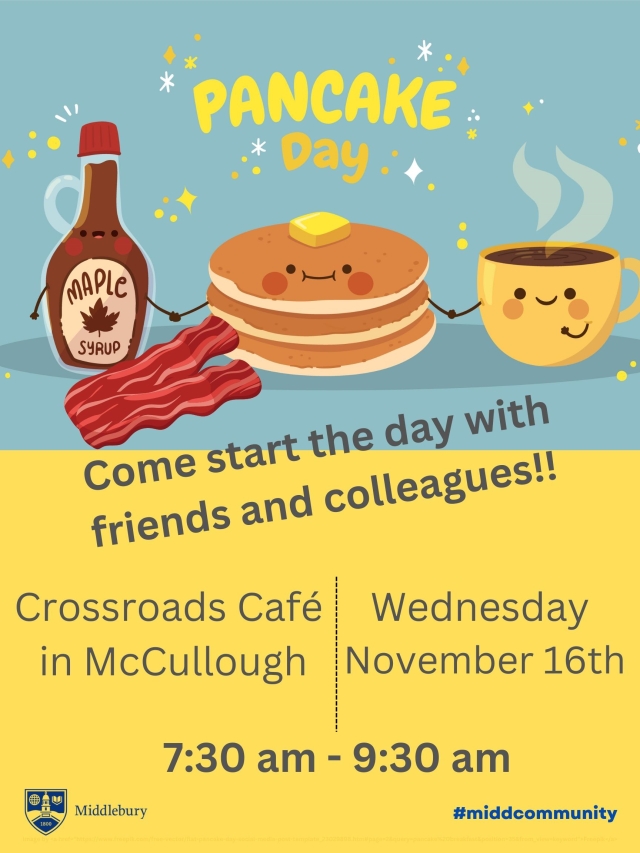 A great way to start the day!
Happy Valley Orchard | 217 Quarry Road in Middlebury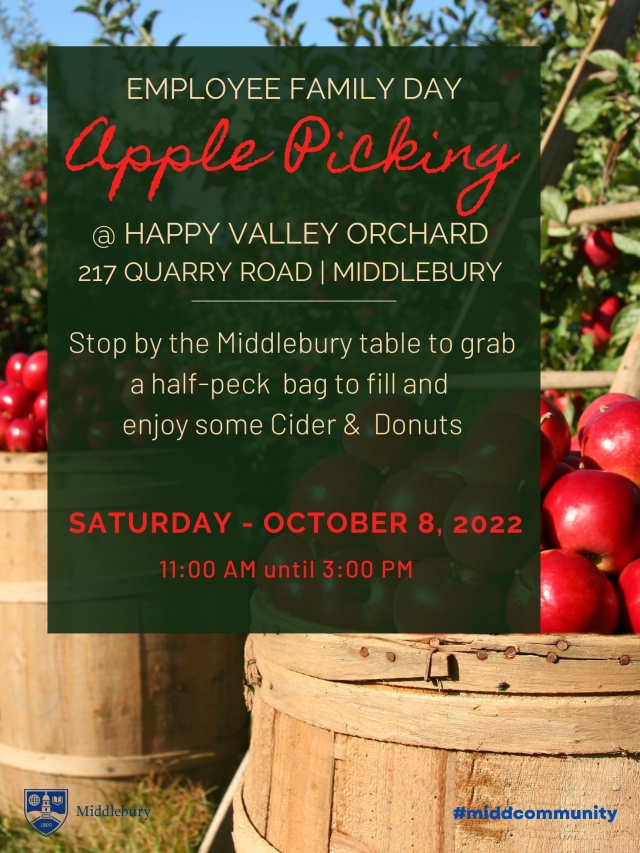 Stop by the Middlebury table to grab a half-peck bag to fill and enjoy some Cider & Donuts
Lawn between Library and Old Chapel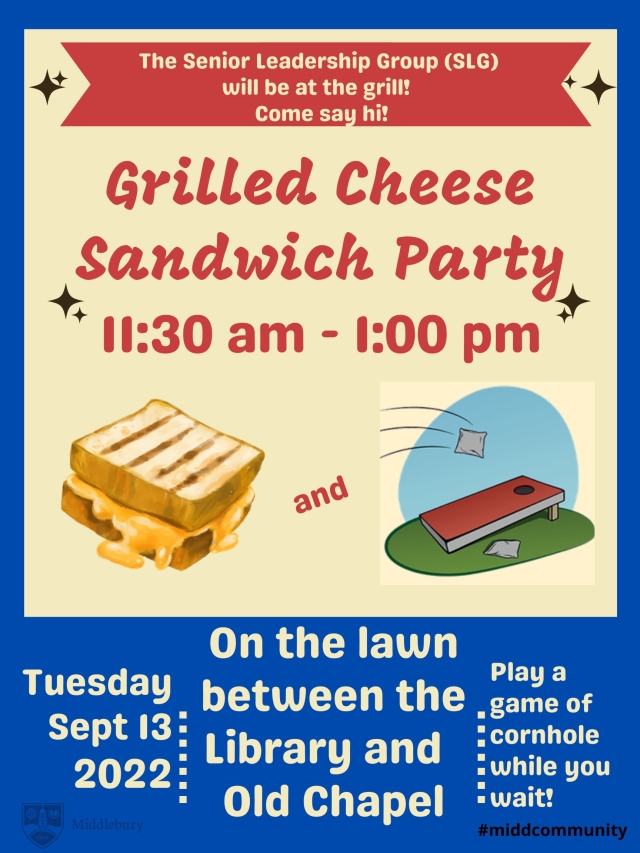 Join us for a grilled cheese sandwich party rescheduled to 9/15 due to weather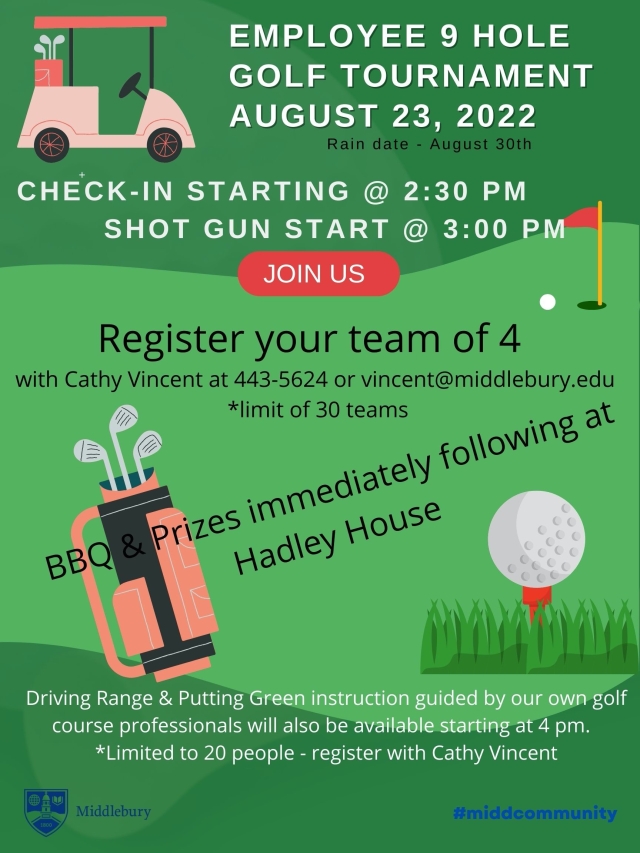 Employee Golf Tournament
Outdoor Movie Night
Employees, family, and friends are invited to an outdoor movie night featuring Field of Dreams. The field will open at 7:00pm for social mingling and the movie will begin at dusk (approx. 8:30pm). Bring your chairs and blankets and enjoy a movie under the stars! Popcorn and candy will be available.

*Please refrain from bringing sticky candy onto the artificial turf (e.g. Skittles, Gummy Worms, Swedish Fish, etc.)
Service Building Parking Lot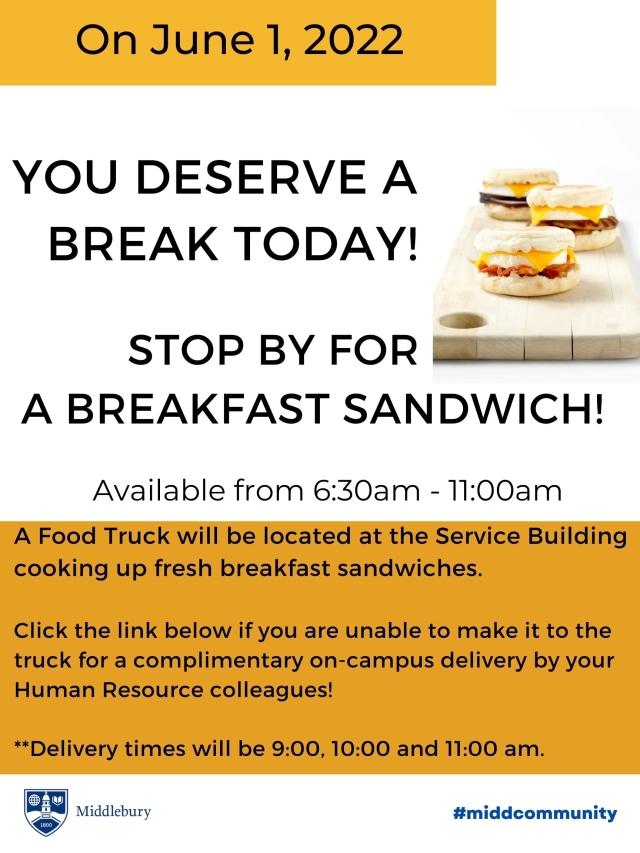 You deserve a break today! Stop by for a breakfast sandwich!

From 6:30am-11:00am a food truck will be located at the Service Building cooking up fresh breakfast sandwiches.
Wilson Hall & Outside Tent near McCullough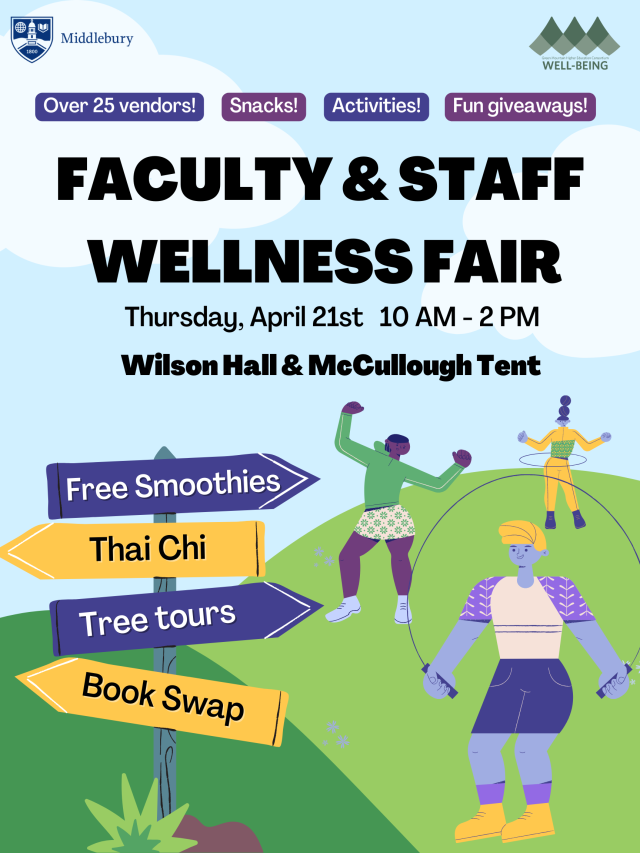 Faculty and Staff Wellness Fair
The GMHEC/Middlebury Health and Wellness Fair is open to all staff and faculty. Vendors, food, activities, benefits information, raffles, and much more in Wilson hall and outside in McCullough tent.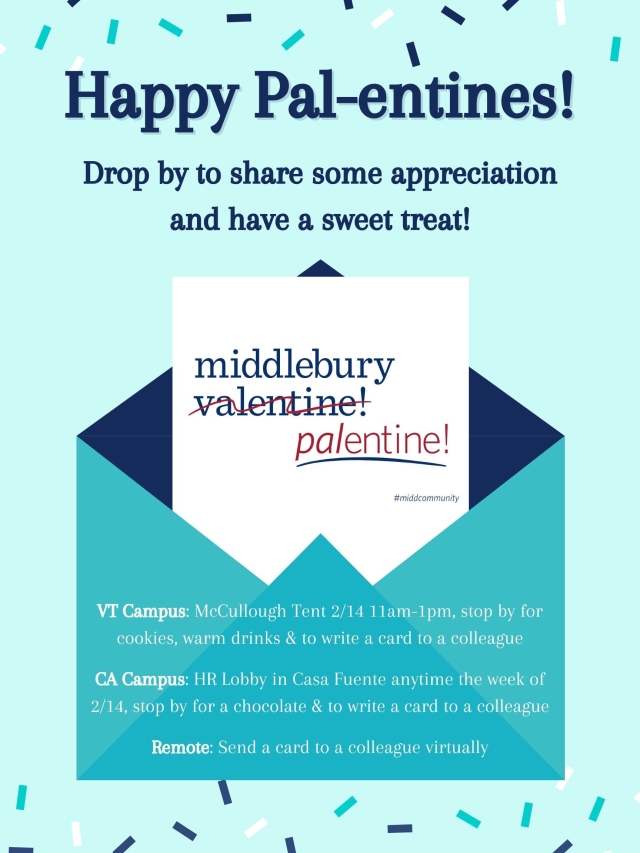 Pal-entines Day Celebration
VT Campus: McCullough Tent 2/14 11am-1pm, stop by for cookies, warm drinks & to write a card to a colleague

CA Campus: HR Lobby in Casa Fuente anytime the week of 2/14, stop by for a chocolate & to write a card to a colleague

Remote: Send a card to a colleague virtually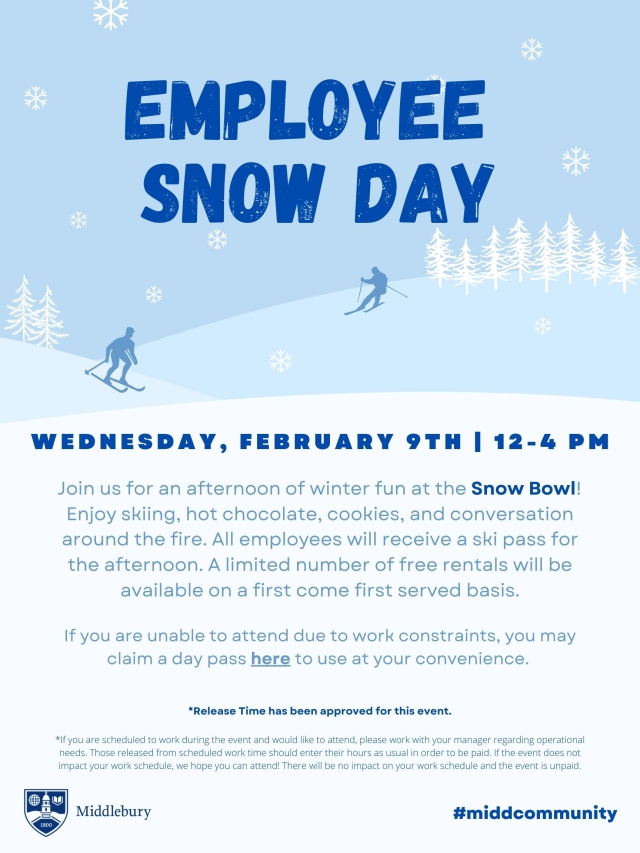 Employee Snow Day
Join us for an afternoon of winter fun at the Snow Bowl! Enjoy skiing, hot chocolate, cookies, and conversation around the fire. All employees will receive a ski pass for the afternoon. A limited number of free rentals will be available on a first come first served basis.