Weekly Web Updates - December 2, 2019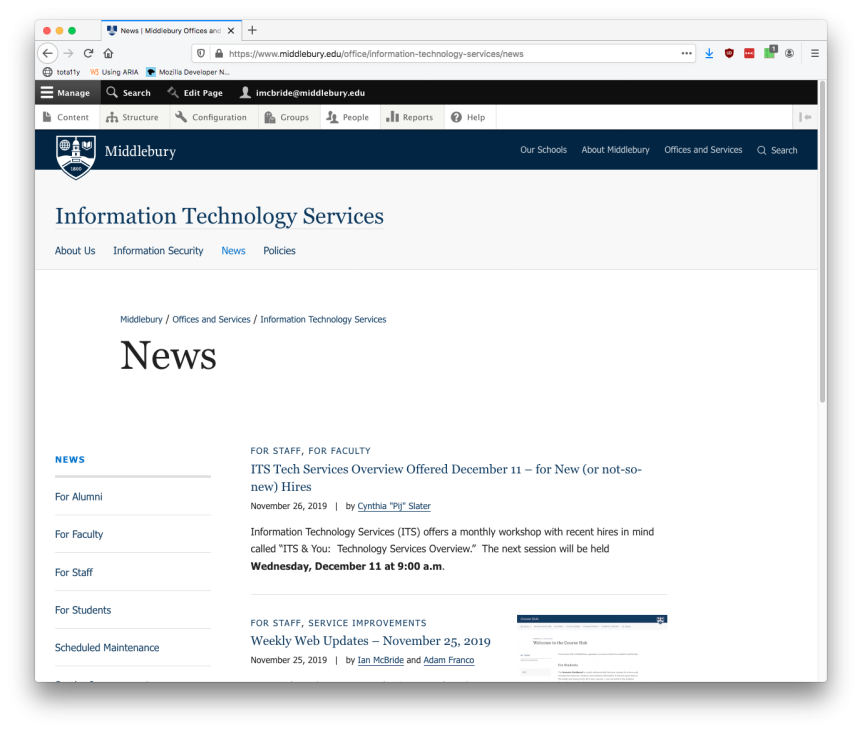 We have added news and blogging functionality to the Offices and Services site. When the ITS site relaunches on that platform shortly we'll be moving our news over there.
Updates
Fixes and Tweaks
The MiddSTART site has moved to Blackbaud.
The Grants site has moved to the new Offices and Services platform.
The Middlebury Institute site now has the same charting capabilities as our other Drupal 8 sites, adding access to multi-faceted bar charts. Additionally, we have fixed an issue that was preventing the donut chart type from rendering.
Ongoing Work
Creating a new "Offices" site for institution-wide anchor functions.
Creating new Drupal 8 sites for our schools and programs.
Information Technology Services
Davis Family Library 202
Middlebury, VT 05753