Strategy, Goals, and Vision
Information Technology Services is focused on working with you!
As part of the Middlebury community, your technology needs are our central and highest priority. We enable technology that supports and enhances productivity, creativity, and collaboration in the community.
To help make this happen, we make sure these five key values are reflected in everything we do.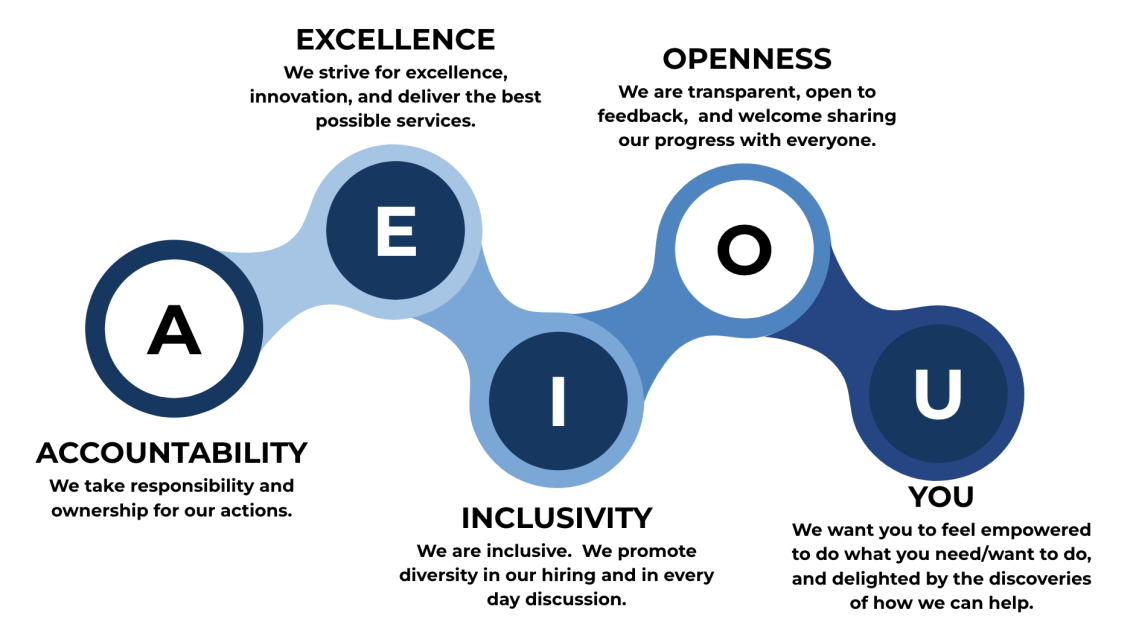 Our Values
Accountability

We take responsibility and ownership for everything we do—from Help Desk tickets to curriculum support to Institutional updates. We are all about continuous improvement and are learning from our experiences.

Excellence

In order to provide you with the best possible services, we make sure our teams are up-to-date on the latest technology specific to their areas of expertise. 

Inclusivity

We take pride in designing our services as accessible and as inclusive to everyone.  We promote diversity in our hiring and in every day discussion.

Openness

In addition to welcoming your feedback and ideas for how we can continue providing the highest level of service, we regularly communicate our successes and plans for the future.

YOU

Ultimately ITS is about supporting YOU. We want you to feel empowered to do what you need and want to in your work, and delighted by the discoveries of how we can help.
Our Vision
We envision and strive to be a  transformative technology leader and an innovative partner for the Middlebury Community; to deliver services that are resilient, integrated, inclusive, and secure with a long-term strategic view and highest possible return on investment.
Information Technology Services
Davis Family Library 202
Middlebury, VT 05753