Summer Microgrants and Leave Year Fellowships Awarded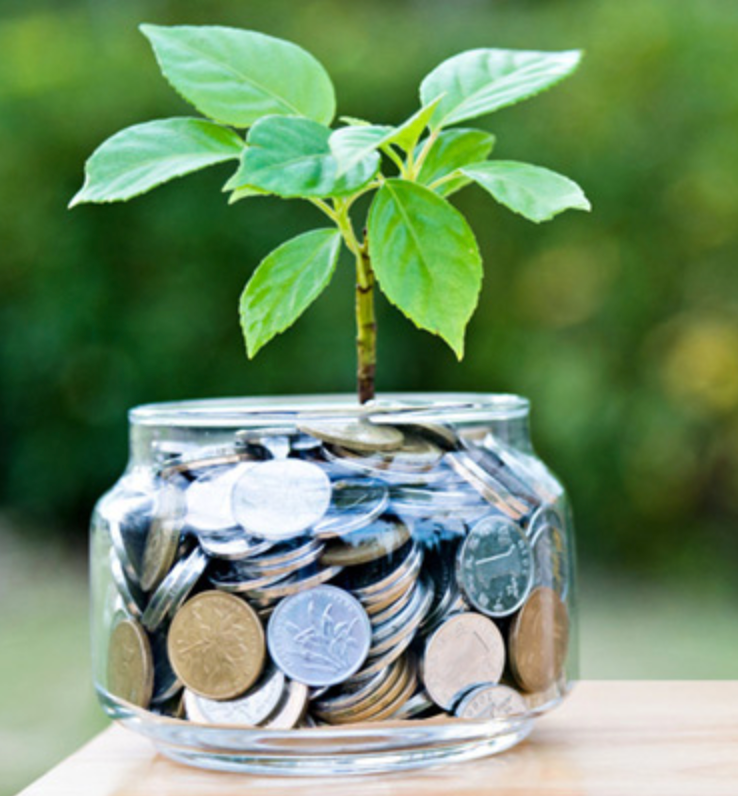 Leave Year Fellowships

Erik Bleich, Political Science, The Media and the Marginalized:  Representations of Racial Justice Movements in the United States and France.
Most residents of the United States and France have little direct, first-person interaction with the Black Lives Matter movement or with its closest French counterpart, Comité Vérité et Justice pour Adama. How much people know about these racial justice movements, how often they think about them, whether they conceptualize participants as benign or threatening, and what issues they most associate with them are based largely on what they glean from the media. My leave-year research project explores how national and international media represent such movements within and outside their own countries. It integrates computer-assisted methods that enable analysis of tens of thousands of newspaper articles with close readings of samples of stories. This approach reveals how the media portray racial justice movements and thus how they shape attitudes toward marginalized groups within societies.

Laurel Jenkins, Dance, Expanded Body
Expanded Body is a new choreography that interacts with technology to expand the interiority of the dancing body. The piece is a trio: for two dancers and the technology. It will be a live, evening-length performance viewed in-the-round, at night and in light, on an outdoor stage. 

Bettina Matthias, German, An Interactive Digital Textbook for Intermediate German at Middlebury.
We propose a fully digital textbook that builds on recent trends in Second Language Acquisition and incorporates a variety of digital media and platforms to both enhance students' linguistic abilities and their intercultural connectedness and learning.  The textbook will be rich in authentic and dynamic digital content and disciplined in its approach to linguistic accuracy. Our curriculum for Intermediate German will be embedded in a German-language authentic environment (all materials will be hyperlinked to German-language materials on the web for in-depth engagement with any given topic), and we will create digital activities and testing materials that will be flexible enough to be used either in a face-to-face classroom or fully online (or anything in-between)

David Munro, Economics, Data Research on State-Level Unemployment Rates before 1976 to Create a Publicly-Available Dataset
This project will digitize government documents to construct a historical state-level unemployment data series for the United States post-WWII.

Andrea Robbett, Economics, Experiments on Political Polarization and Group Formation
My primary agenda during this leave year examines the role of social identity in political polarization. This work includes projects on partisan animosity, political participation, the polarization of factual beliefs, and the divergence of social norms along party lines. In addition to these projects, she will also conduct experiments studying multilateral bargaining and coalition formation, and when groups make more moral decisions than individuals.

Summer Microgrant Recipients

Damascus Kafumbe, Music
African Soundscapes at Middlebury
Funding for a student research assistant to begin to create a multimodal digital platform to give the broader Middlebury community access to our diverse collection of East African musical instruments:  bow-harps, thumb-pianos, xylophones, tube-fiddles, bowl-lyres, gourd shakers, struck gourds, reed-box rattles, pellet bells, leg rattles, and various types of drums.  The platform's audio, video, and textual materials will serve as a pedagogical resource for instructors and students who might be interested in organology and/or studying various aspects of the collection. In particular, the platform will feature information about the instruments' sounds, morphologies, functions, classifications, playing techniques, and tuning systems.

Alex Lyford, Mathematics and Genie Giaimo, Writing and Rhetoric Program and Director of the Writing Center 
Teaching Communication and Writing Skills in an Intro Data Science Course—A Continuation
With funding from our previous Midd.data microgrant, we have used R to scrape the course descriptions and learning goals from a large portion of introductory data science courses from a broad range of colleges. We have also begun a preliminary text analysis to better understand how each of these institutions views their data science courses and the role in which communication plays—writing, oration, visualization, and other communicative methods.  Our RA, Constance Gooding, can remotely assist us with the final analysis and writing of a research paper detailing our findings.  

Jamie McCallum, Sociology
Pandemic Labor Book
Funding for a research assistant to gather data and produce visualisations for a book manuscript due in September, about the pandemic workplace:  workplaces, wages, rates of workplace covid transmission, and impacts of the stimulus bills.

Phil Murphy, Middlebury Institute
Data Collection to Support Intro to Data Analysis Course
Funding for Graduate Assistants in the META Lab to see and collect data for the fall semester Policy and Data Analysis Course.   This course has morphed into an experiential simulation of what it is like to be an analyst in a policy environment.  The data we are currently using to analyze police shooting incidents, by state, include roughly 70 variables – which I plan to update and augment. The data we are using to analyze outcomes such as change in forest area, low birthweights, and COVID infections or deaths contain nearly 200 variables at the country level. Major portions of the country data need to be updated or replaced. Both data sets should have additional variables for the coming semesters and I will likely add additional outcome variables to better reflect the needs of students from a variety of programs.

Lana Povitz, History
Oral History: A Working Praxis of Critical Care and Relationship-Building
Funding for a two-part course with the Columbia Oral History Masters of Arts (OHMA) to help me revamp my HIST 1048: Practicing Oral History course for next Jterm (to become a Public Humanities Lab initiative) along anti-racist, feminist, and anti-extractive lines.  OHMA represents the cutting edge of oral history research and pedagogy, and they attract people from across the country and world to exchange pedagogical practices and collaborate. Knowledge and skills gleaned from this two-part workshop will provide the methodological orientation as we produce a digital archive of collected oral histories. The second part of the workshop (the first part being a pre-requisite to the second) will focus on digital archiving in ways that are consistent with a feminist ethics of care.

Shawna Shapiro, Writing and Rhetoric
Critical Language Awareness Teacher Resource Hub
I want to create an interactive website to pair with the book I'm currently writing while on sabbatical. The book is entitled Cultivating Critical Language Awareness in the Writing Classroom. The book is for both secondary and postsecondary teachers of writing, literacy, and language.  I am requesting funds for two purposes: 1) to hire a student assistant to work remotely this summer and 2) to purchase gift cards to compensate members of focus groups that I would like to pull together to provide feedback on early versions of the website.  

Rebecca Tiger, Sociology
Advanced training in Adobe Premier through a remote class at Duke University's Center for Documentary Studies:  Editing:  Essential Techniques. After huge success in my Winter 2021 course "Documentary Sociology," I will teach this course in Fall 2021 as a senior seminar.  Further skills will allow me to offer better support to students in crafting their own documentaries based on the "sociological imagination."

Ajay Verghese, Political Science
Historical Religious Conflict in India
Funding for a research assistant 
The goal of this project is to hire a research assistant to help me a) create the most extensive dataset on religious conflict in precolonial India (c. 711 A.D. – 1858 A.D.) for my next article project, and b) use the experience to develop a future (2023) J-Term course called "History as Data."  In this course, students will be given coding exercises from the IGI, will discuss how best to extract and interpret historical data, and then will conduct a final project that involves them coding historical data from a source that interests them and conducting preliminary data analysis using these data

Erin Wolcott, Economics
Pandemic Labor Market Analysis
Two projects using labor market data from 2020-2021 to understand how the pandemic and policy response has impacted the US labor markets:  one project will seek to understand if local stay-at-home orders in March and April of 2020 resulted in mass layoffs, or if mass layoffs happened before the local stay-at-home orders; the other project will seek to understand how skill mismatch between job openings and job seekers changed over the pandemic using data from the near universe of online vacancy postings.  The data processing required for both projects is intense so I plan to hire a research assistant to help me collect, organize, graph, and analyze these data. 

Zu Whei Zhai, Neuroscience
Gender interactions on the relationships between early marijuana use and outcomes of substance use and violence related measures in representative epidemiological YRBS data collected by the CDC.  
This grant partially supports one student research assistant (remote) with data analysis of the Youth Risk Behavior Surveillance Survey (YRBS). The current project contributes to major goals of MiddData including the building of data skills and data readiness of students who intend to enter the fields of biological, medical, and public health sciences after graduation. Students will learn to analyze representative epidemiological data from the most recent YRBS.