Watch Middlebury's Ami Biswas Lightning Talk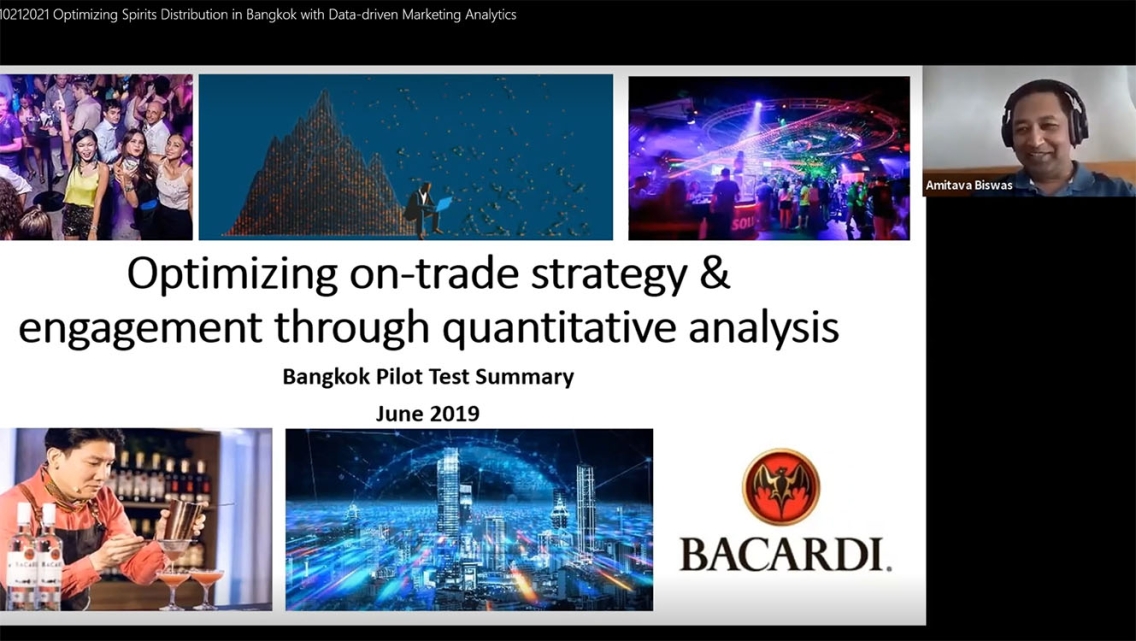 Optimizing spirits distribution in Bangkok with data-driven marketing analytics
Amitiva Biswas, Professor of the Practice 
Spirits, or "hard liquor", is a 500 billion USD industry globally and a 20 billion USD industry in Thailand, comprising almost 4% of total GDP there. The premium spirits market is a global oligopoly dominated by 3 major brand owners: Diageo (Johnnie Walker, Smirnoff, others), Pernod Ricard (Chivas, Absolut, others), and Bacardi (Bacardi rum, Dewars, Grey Goose, others) which together command 50% global market share.
In 2019, Bacardi selected Thailand to test a data-driven approach to strategy and engagement - could quantitative analysis help select the optimal venues, terms, and conditions for partnerships? In this project, we recruited 10 survey-takers to collect about 100 data points from 500 different venues using a custom-designed survey instrument and mobile app. We developed several metrics and algorithms designed to convert these data into actionable strategic and executional recommendations for optimizing marketing.
This talk will give a brief overview of the industry, review metric and algorithm development, the data gathering process, and findings from the project.