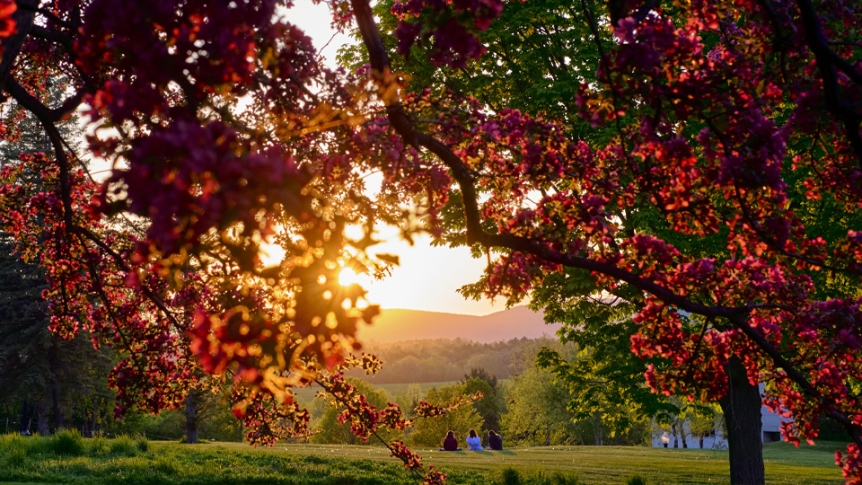 We provide care and support to the Middlebury student community through counseling, advocacy, consultation, and education.
Please note that we offer primarily in-person appointments but can also utilize tele-therapy to maintain safe operations for staff and students. Tele-therapy sessions are being conducted through encrypted video conferencing that adheres to appropriate standards defined by APA, ACA, and local statutes.
Our Services
Counseling visits are free of charge and available to students actively enrolled in a Middlebury program. We are also committed to maintaining your privacy. Read more about our policy on confidentiality.
For more information about who we are and how we can help you, see our Counseling Services profiles.
If you have met with us before, please note that we have made some changes to our services in order to better meet the mental health needs of our student community. See our services offered for more information and learn how to schedule an appointment as needed.
Need Help Now?
TalkNow through MiddTelehealth provides 24/7 access to mental health support. You can speak with a counselor at any time from anywhere simply by opening MiddTelehealth, selecting TalkNow, and requesting an appointment
In case of an emergency, call 911 or the following emergency resources:
Middlebury College Public Safety Emergency Line: 802-443-5911
Porter Hospital Emergency Room: 115 Porter Drive, Middlebury, Vt.
Student Health Portal
The Student Health Portal is where you will access important health care information specifically related to you.
Our Commitment
Our Counseling philosophy is built on a framework that affirms the uniqueness and potential of individual students while embracing the richness of diversity. We are committed to social justice and supporting awareness and change at the individual and community levels. We strive to create a confidential, affirming, and nonjudgmental space that acknowledges the impact of prejudice, discrimination, oppression, power, and privilege. We are committed to respecting the complexities of students' identities and life experiences.
Common Health Concerns
Getting accurate and up-to-date health information is very important. We have researched the best sites for quality health information and encourage you to use them!
If you have health questions or concerns that would best be addressed with a conversation and assessment by a health professional, please call our nurse line at 802-443-3290.
Middlebury Healthcare Partners
Counseling works closely with these partners to bring the best health and wellness care to the Middlebury campus community.
Health Services

Our staff provides health and medical support and services for students on campus.

Sports Medicine

Sports Medicine provides services for varsity athletes and resources for all students.