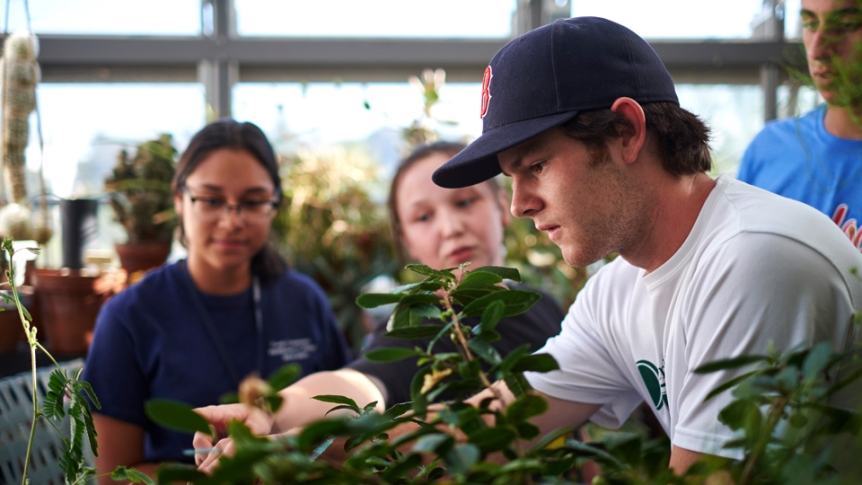 The Center for Community Engagement applies and supports best practices in community-connected teaching, learning and research.
Learning in Action for the Common Good
We create and sustain meaningful, ongoing, and reciprocal community partnerships that provide critical context for student learning. CCE staff build connections among community organizations, students, faculty, and staff that promote Middlebury's educational mission while furthering the development of positive and sustainable communities.
Benefits to Students
Gain experience placing their learning in context, seeing first-hand how their academic inquiry connects to the problems and opportunities of the day.

Build skills and the understanding of how those skills translate from the classroom, to community, and ultimately to their work in the world.

Generate new knowledge and questions that inform and sharpen their academic pursuits here at Middlebury, and as lifelong learners and citizens.
Benefits to Faculty
Experienced staff educators who partner with you to develop and design community-based learning opportunities that align with course learning outcomes.

Pedagogical resources for building course components that optimize community-connected teaching, learning, and research, and reflect best and current practices in experiential learning.

Broad networks and connections in local, national, and global contexts. Our staff draw on extensive existing and emerging relationships with and among a range of sectors that connect across academic disciplines.
Learn more about how the CCE supports faculty in this work here. 
Get Funding for Community-Connected Learning
Academic Outreach Endowment grants provide financial support to both faculty and students for community-teaching, learning, and research across all disciplines and are administered by the Center for Community Engagement. Learn more about Academic Outreach Endowment Grants.