Employee Experience & Events
Submit Event Ideas Here
Upcoming
Check back here often for additional events and information.
Wilson Hall & Outside Tent near McCullough
Faculty and Staff Wellness Fair
Save the date for the GMHEC/Middlebury Health and Wellness Fair open to all staff and faculty. Vendors, food, activities, benefits information, raffles, and much more in Wilson hall and outside in McCullough tent. More information to come!
Past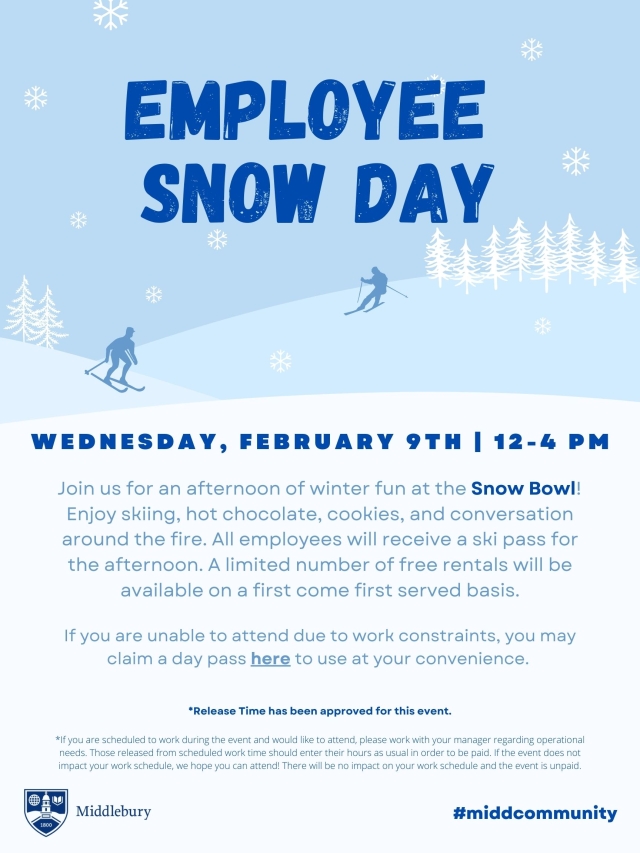 Employee Snow Day
Join us for an afternoon of winter fun at the Snow Bowl! Enjoy skiing, hot chocolate, cookies, and conversation around the fire. All employees will receive a ski pass for the afternoon. A limited number of free rentals will be available on a first come first served basis.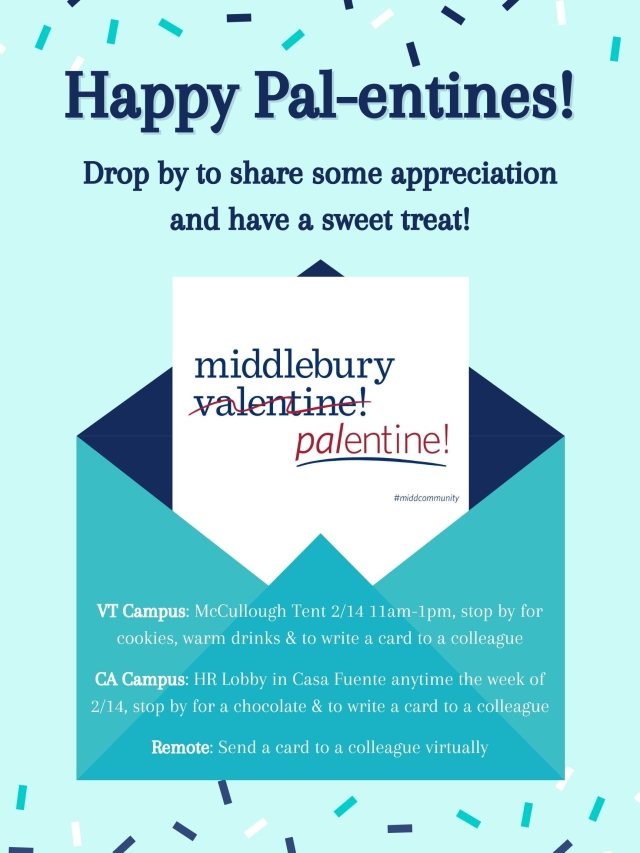 Pal-entines Day Celebration
VT Campus: McCullough Tent 2/14 11am-1pm, stop by for cookies, warm drinks & to write a card to a colleague

CA Campus: HR Lobby in Casa Fuente anytime the week of 2/14, stop by for a chocolate & to write a card to a colleague

Remote: Send a card to a colleague virtually