From the time he left his native Sierra Leone for school in 2002, Joseph Kaifala recognized the importance of the peacebuilding and reconciliation his country needed after suffering a devastating civil war for over a decade.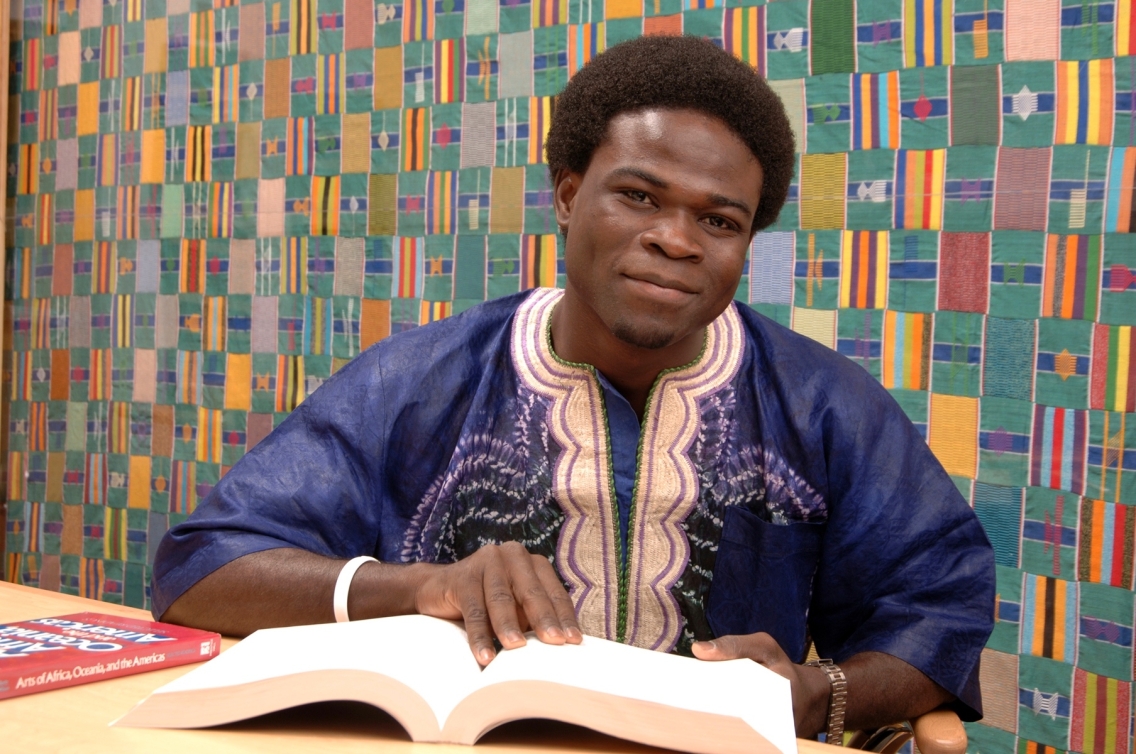 One of the more brutal aspects of the war was that it was fueled by the illiteracy and unemployment of young people, brought about by a lack of education, making it easy for the rebels to coerce children and youths into their ranks. In 2007, Kaifala applied for a Project for Peace grant to help build a library in an impoverished rural area of Sierra Leone. Sponsored by Skidmore College, he was a member of the very first cohort to receive the grants set up by Kathryn Wasserman Davis on the occasion of her 100th birthday.
Since then, Kaifala has continued to dedicate his life to educating and empowering young people in Sierra Leone to create a more peaceful future for their communities. His Project for Peace evolved into the Jeneba Project, a nonprofit organization he established to provide educational opportunities to adolescent girls—particularly marginalized girls less likely to finish school due to poverty or teenage pregnancy. The Jeneba Project eventually helped build Sengbe Pieh Girls Excellence Academy, a high school for girls.
In addition to his work rebuilding educational infrastructure and opportunities, Kaifala has been concerned about the victims and survivors of the war, especially since he feels the government has not been effectively dealing with the consequences of the conflict. He helped set up a Truth and Reconciliation Commission in 2016 to provide an impartial historical record of the civil war and offer recommendations for reparations and trauma healing.
In addition, in 2021 he founded the Center for Memory and Reparations, a transitional justice organization, to facilitate remembrance and collective narratives around the war. The center is devoted to identifying and protecting mass graves left by the civil war and to educating schoolchildren about the history of the war and its causes.
He feels it is important to create spaces for dialogues and community peace in order to foster collective healing, and so they have constructed a Civil War Memorial as a space for remembrance and reflection, which he hopes will be a place for schoolchildren to visit and learn about the war and its transitional justice mechanisms to help promote a culture of peace.
Kaifala earned an International Baccalaureate from the Red Cross Nordic United World College in Norway in 2004; a BA in French and international affairs from Skidmore College in 2008; an MA in international relations from Syracuse University in 2011; and a JD from Vermont Law School in 2013.  Along with his work in Sierra Leone for the Center for Memory and Reparations and the Jeneba Project, he is the director of Joseph Kaifala Consulting, which provides services in the areas of international law, human rights, and transitional justice.
He has been awarded numerous fellowships, grants, and honors, including the He for She Ambassador Award in recognition of valuable contributions toward the development of women and girls in Sierra Leone and was nominated for a BBC World Service Outlook Inspiration 16 award given to "people who show us a better side of being human." He has also edited and written numerous books, including a series for children of traditional Sierra Leonean folktales.