COVID-19 Guide for Students, Faculty, and Staff
We are confident that we can come together safely and effectively while following Middlebury's COVID-19-related policies.
As COVID-19 has become endemic, Middlebury has resumed normal operations, while continuing core health and safety measures to minimize the potential of its spread. Students, faculty, and staff should follow CDC guidance, state health department guidance, and their healthcare providers' advice for prevention and treatment of the virus.
The following video explains Middlebury's current COVID-19 approach and advice concerning vaccination documentation. These directives and guidance apply to Bread Loaf students, faculty, and staff at all campuses (Vermont, Oxford, and California) during summer 2023. The video additionally outlines some resources, such as limited test supplies, that are only available at the Vermont campus.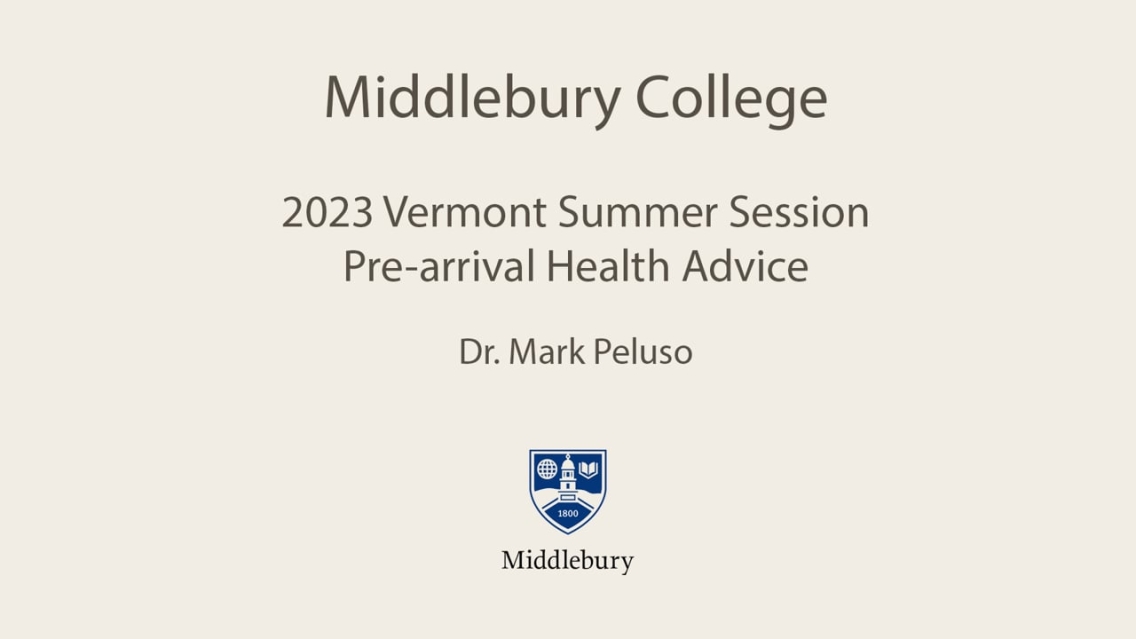 Vaccination Policy
COVID-19 vaccination is strongly recommended, rather than required. You are encouraged to bring a copy of your entire immunization record with you or have rapid access to a digital copy. In the unlikely event of an outbreak, you may be asked to show evidence of vaccination for illnesses such as COVID-19, Measles, Mumps, and /or Varicella. 
Vaccine Preventable Illness Information
Pre-arrival and Campus Requirements  
Please minimize possible exposure before your arrival and do your best not to bring the virus to campus. Students, faculty, and staff are encouraged to bring rapid antigen tests, thermometers, or other healthcare items. Rapid antigen tests will be available at various locations on the Vermont campus while supplies last.
Our campuses are mask friendly and mask optional. Decisions around masking should be based on CDC guidance for COVID-19 and other illnesses. Masks will be available at locations on our campuses while supplies last. Students may need to recover in place depending on the situation even if they have a roommate.