The BLSE Summer Institute in Global Humanities is a three-week intensive residential program at the Middlebury Institute of International Studies (MIIS) in Monterey, California. You can earn six credits towards your master's degree or earn continuing graduate credit as fulfilling professional development.
Learn more
View the gallery in a new window.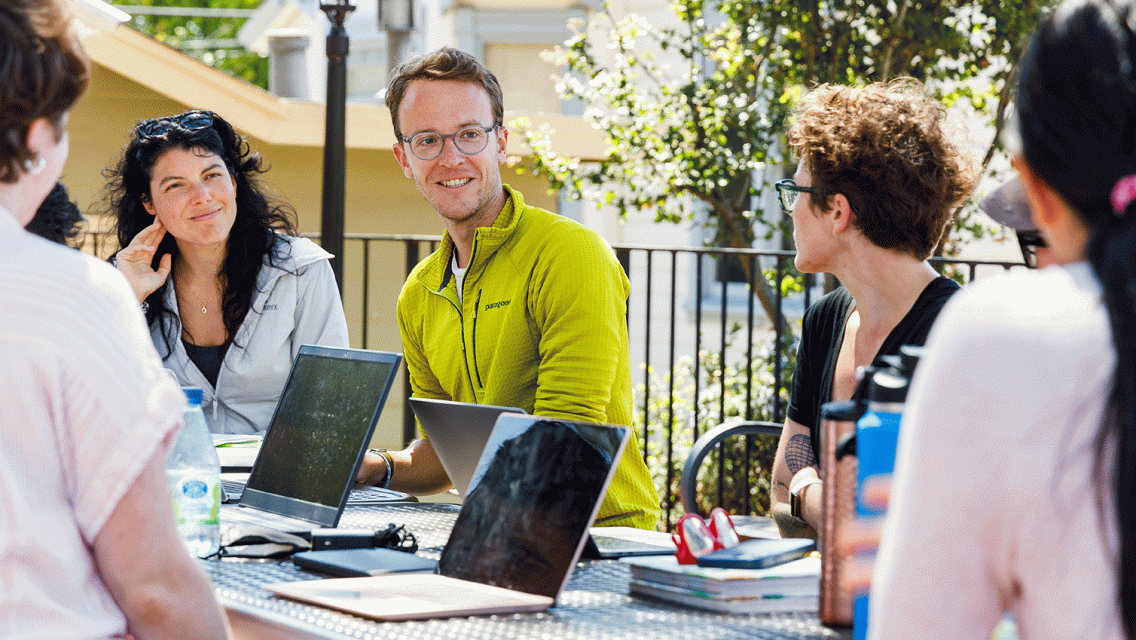 Studying Global Humanities in Monterey, California
BLSE Summer Institute in Global Humanities
At the Summer Institute in Global Humanities, you'll have a uniquely concentrated opportunity to explore global cultures and concepts from an interdisciplinary point of view, using literature and other humanities as a base. Supported by a wealth of local and MIIS resources, the Institute catalyzes dynamic approaches to globally oriented thinking, writing, teaching, and problem solving; interrogates influential vocabularies, histories, questions, and constructs that have shaped the world; and builds solutions to the world's most pressing problems.
The academic experience is structured around small-group courses as well as full-community explorations, all anchored on innovative critical, creative, and pedagogical projects that students pursue across the session and present at a final symposium.
You'll find the Institute community in Monterey is relatively small (45 students and 8 faculty) and will offer you exceptional opportunities for mentoring from faculty and peers as well as shared residential and cultural experiences.
Academic Program
The Summer Institute is uniquely intensive and immersive. Students take one two-unit course, the equivalent of six semester-hours of graduate credit, which will fulfill one or more distributional groups. Courses meet daily for two hours, Monday through Friday, and are complemented both by students' own independent study and by additional communal sessions, field trips, and other events centered on global themes.  
BLSE students have access to the MIIS library and computer lab in addition to local environmental and cultural resources.
View the gallery in a new window.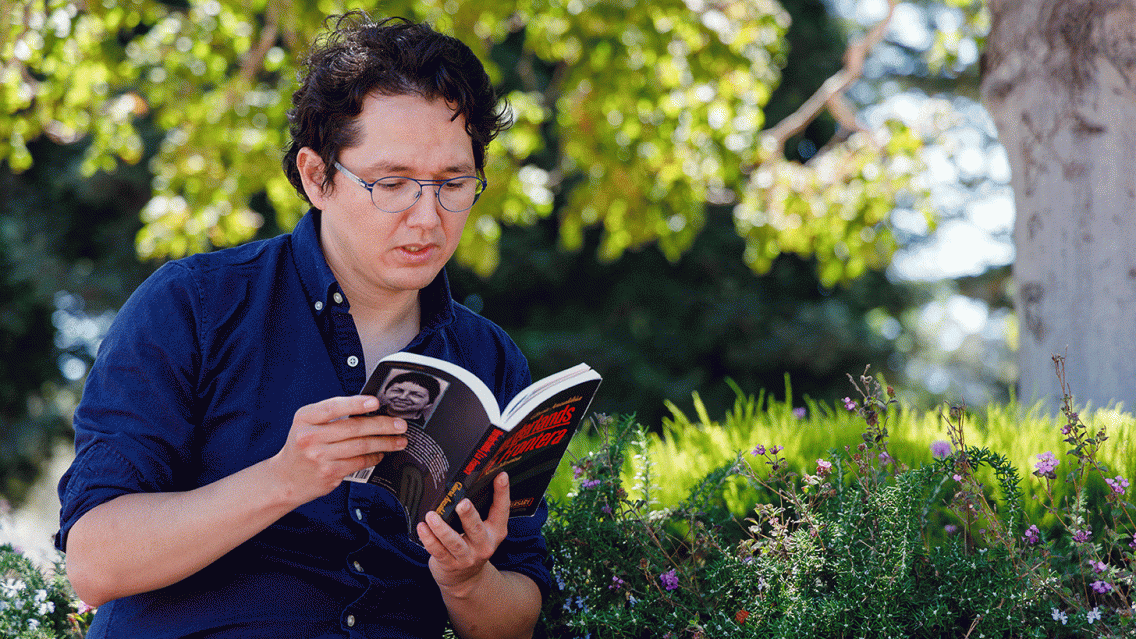 The Institute in Action: A Day in the Life with Monterey Bread Loaf Student Marvin Aguilar
Join Marvin Aguilar MA '22 as he engages in the uniquely intensive global humanities program at Monterey. Marvin teaches upper school English at the Westtown School outside Philadelphia. His educational philosophy is grounded in culturally responsive teaching and learning. He credits Bread Loaf courses with Cheryl Savageau, Dennis Britton, Claudia Johnson, and Damián Baca, as well as meetings with the student of color group led by associate director Lyndon Dominique, with influencing his curriculum.
Lodging/Meals
At the Summer Institute, you will be housed in double or single rooms in the newly renovated Munras dorm, which has a number of study, meeting, and common spaces, including an outdoor patio. Each floor has a shared kitchen and shared but individual-occupancy bathrooms. As one of its community-building features, the Summer Institute uses meals—communal cooking and eating—to explore global food cultures and conversation.
While there is no common dining hall or board plan, you do have access to innumerable cafes on and off the MIIS campus. The Munras dorm is a 10-minute walk from the MIIS campus and a short walk to grocery stores, restaurants, and the Del Monte shopping center.
We do encourage (though not require) students to live on campus to take advantage of the immersive community experience. The Munras dorm cannot accommodate families; if you are coming to the Summer Institute with your family, you will have to secure your own off-campus housing.
Location and Activities
Monterey is marked by a dramatic California coastline, offering abundant opportunities for hiking, biking, swimming, kayaking, and other outdoor activities. MIIS is located in the downtown area, near galleries, beaches, parks, and attractions like Cannery Row, Fisherman's Wharf, the Monterey Bay Aquarium, and Lovers Point Park and Beach. Though MIIS does not have its own fitness facility, you can buy day passes to the nearby community sports center.
Questions?
Please reach out to Karen Browne, California campus coordinator, at kbrowne@middlebury.edu. 
Please note: International students who are outside the U.S. must contact ISSS to determine whether Middlebury can provide visa support for this program.