The Bread Loaf campus in England is based at Lincoln College and is centrally situated within the university and city of Oxford.
View the gallery in a new window.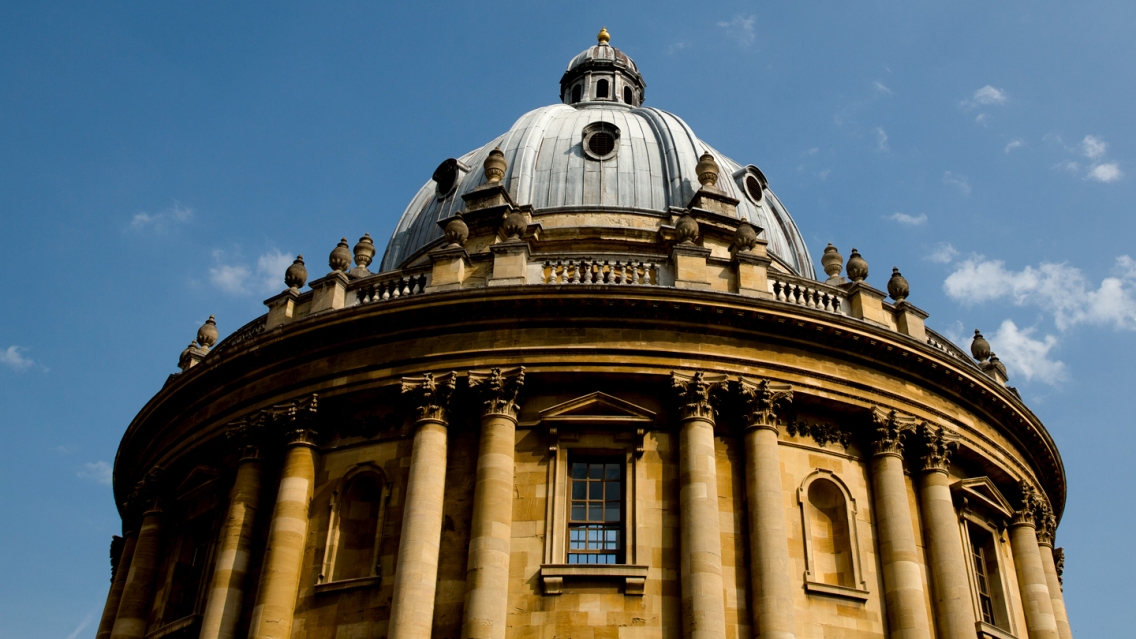 Bread Loaf in Oxford
Bread Loaf/Oxford enrolls approximately 80 students and offers a curriculum centered on British literature. Bread Loaf has nearly exclusive use of the accommodations of Lincoln College during the summer session, so that the School of English has its own identity and forms its own community. Lincoln is one of the smallest and most beautiful of the Oxford colleges, located in the heart of Oxford's historic downtown.
Take a virtual tour of Lincoln College.
Academic Program
Students take one two-unit seminar (the equivalent of six semester-hour credits), which requires substantial independent research. Classes are small (6-8 students each), and most include individual tutorials as well as group meetings. Meeting times and places are arranged by each tutor. Seminars and tutorials are often held at the Oxford college with which the tutor is affiliated.
Location and Activities
Oxford is a vibrant city, offering a dazzling array of musical performances, theater, visual and decorative arts, and film. In addition to Oxford's cultural, historical, and architectural riches, there are several large parks for sports and recreation, neighborhoods to explore, and many enjoyable walks in both town and country, all within easy access from Lincoln College.
Bread Loaf in Oxford promotes theater trips to Stratford-upon-Avon and London. In recent years, Oxford classes have taken excursions to locales associated with the courses. London is about an hour and a half away by train or bus.
Bread Loaf students can use Lincoln College playing fields and have limited access to some sporting equipment. Tennis courts in the city, about a 20-minute walk from Lincoln, are available for a reasonable fee for six weeks. Bicycles can be hired on a daily or weekly basis, and there is a private gym nearby that offers summer memberships.
Lodging
At Oxford, students have single accommodations in Lincoln College, all with bathrooms en suite. They take their meals together in the College Hall. There are a limited number of suites available at Lincoln for students with spouses and there are also a limited number of semi-private accommodations outside Lincoln for students with families.
Library and Computers
Bread Loaf students at Oxford have use of both the Lincoln College Library and the Bodleian Library of Oxford, one of the finest research libraries in the world. Student rooms have direct Internet access, and Bread Loaf students have access to Lincoln College's computer facilities.
Questions about the Oxford campus?
Email Gail Borden at gborden@middlebury.edu or call (802) 443-5089.