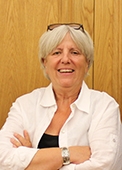 Jeri Johnson, Head Tutor. BA, Brigham Young University; MA, MPhil, University of Oxford. Peter Thompson Fellow in English, Exeter College; Professor of English, University of Oxford
Isobel Armstrong, FBA, BA, PhD, University of Leicester. Professor of English Emerita, Geoffrey Tillotson Chair, and Fellow, Birkbeck College, University of London, and Senior Research Fellow, Institute of English Studies, University of London.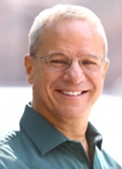 Stephen Berenson, BFA, Drake University. Founding Director of Brown/Trinity MFA Programs in Acting and Directing; Professor of the Practice, Brown University; Resident Acting Company Member, Trinity Repertory Company.
Stephen Berenson is Founding Director of the Brown University/Trinity Rep MFA Programs in Acting and Directing. As Professor of the Practice at Brown, his major areas of instruction are Shakespeare, Chekhov, Moliere, and contemporary dramatic texts. A member of the Resident Acting Company at Trinity Rep for 30 years, his roles have included Willy Loman, Shylock, Feste, Puck, Fagin, Grendel, and Scrooge. Recognition includes the New England Theatre Conference Teacher of the Year Award, the Providence Mayor Citation for Excellence, and a Lunt-Fontanne Fellowship at Ten Chimneys. A long-time member of the Bread Loaf Acting Ensemble in Vermont, this will be his fourth summer on the faculty at Lincoln College.
Caroline Bicks, BA, Harvard University; MA, PhD, Stanford University. Professor of English and Stephen E. King Chair in Literature, University of Maine
Caroline Bicks is Stephen E. King Chair in Literature at the University of Maine. She specializes in Shakespeare, gender studies, and the history of science. She is the author of Midwiving Subjects in Shakespeare's England and Cognition and Girlhood in Shakespeare's World: Rethinking Female Adolescence (Cambridge University Press, 2021), co-editor of The History of British Women's Writing, 1500-1610; and co-author of the irreverent Shakespeare, Not Stirred: Cocktails for Your Everyday Dramas. Her creative non-fiction has appeared in the Modern Love column of the New York Times, on NPR's "All Things Considered" and McSweeney's Internet Tendency, and in the show and book Afterbirth: Stories You Won't Read in a Parenting Magazine. For more, go to: https://faculty.umaine.edu/carolinebicks/. 
Douglas A. Jones Jr., BFA, New York University; PhD, Stanford University. Scholar In Residence in the Department of Theater Studies, Duke University.
Douglas Jones studies (African) American literature and performance across a range of periods, democratic theory (especially in the nineteenth-century US), and the cultural history of slavery. 
Francis Leneghan, BA, PhD, Trinity College, Dublin. Associate Professor of Old English, University of Oxford; Fellow, St. Cross College.
Francis Leneghan is Associate Professor of Old English at the University of Oxford and a Fellow of St Cross College. Before coming to Oxford in 2008 he taught Medieval English at Trinity College Dublin, where he studied for his BA and PhD, and University College Dublin. His research concentrates on intersections between politics, religion and literature in Anglo-Saxon England. He is especially interested in the Old English heroic poem Beowulf, the translation and adaptation of scripture in early England, and writings associated with King Alfred of Wessex. He has published widely on Old English poetry and prose and recently co-edited The Psalms and Medieval English Literature: From the Conversion to the Reformation (Cambridge: D. S. Brewer, 2017). He is a co-organiser of the Oxford Psalms Network. For further details see my faculty webpage.
Gwyneth Lewis, BA, University of Cambridge; DPhil, University of Oxford. Former Welsh Poet Laureate. 2014 Bain-Swiggett Visiting Lecturer in Poetry and English, Princeton University.
Gwyneth Lewis was National Poet of Wales 2005-06, the first to be awarded the laureateship. She is an award-winning poet in both Welsh and English. In 2010 she was given a Cholmondeley Award by the Society of Authors. Gwyneth's two memoirs are Sunbathing in the Rain: A Cheerful Book about Depression (Harper Perennial, 2002) and Two in a Boat: A Marital Rite of Passage (Fourth Estate, 2005). Gwyneth lives in Cardiff and she was the 2016 Robert Frost Professor of Literature at the Bread Loaf School of English.

David J. Russell, BA, University of Oxford; PhD, Princeton University. Associate Professor of English, University of Oxford; Tutor and Fellow, Corpus Christi College.
David Russell is Associate Professor of English at Oxford University, and a fellow of Corpus Christi College; before coming to Oxford her was a lecturer at King's College London, and was a member of the Columbia Society of Fellows and the Mahindra Center for the Humanities at Harvard. He obtained his PhD from Princeton University. David is the author of Tact: Aesthetic Liberalism and the Essay form in Nineteenth-Century Britain (2018) and is currently working on cultural criticism and 'sage' writing. He is interested in a range of literary, cultural, queer and psychoanalytic theory. 
Mark Turner, BA, Hampden-Sydney College; MA, PhD, University of London. Professor of English, King's College London