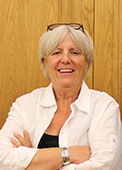 Jeri Johnson, Head Tutor. BA, Brigham Young University; MA, MPhil, University of Oxford. Peter Thompson Fellow in English, Exeter College; Professor of English, University of Oxford.
Isobel Armstrong, FBA, BA, PhD, University of Leicester. Professor of English Emerita, Geoffrey Tillotson Chair, and Fellow, Birkbeck College, University of London, and Senior Research Fellow, Institute of English Studies, University of London.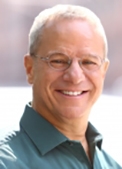 Stephen Berenson, BFA, Drake University. Founding Director of Brown/Trinity MFA Programs in Acting and Directing; Professor of the Practice, Brown University; Resident Acting Company Member, Trinity Repertory Company.
Stephen Berenson is Founding Director of the Brown University/Trinity Rep MFA Programs in Acting and Directing. As Professor of the Practice at Brown, his major areas of instruction were Shakespeare, Chekhov, Moliere, and contemporary dramatic texts. A member of the Resident Acting Company at Trinity Rep for 30 years, his roles have included Willy Loman, Shylock, Feste, Puck, Fagin, Grendel, and Scrooge. Recognition includes the New England Theatre Conference Teacher of the Year Award, the Providence Mayor Citation for Excellence, and a Lunt-Fontanne Fellowship at Ten Chimneys. A long-time member of the Bread Loaf Acting Ensemble in Vermont, this will be his fifth summer on the faculty at Lincoln College. He lives in New York City.
Conrad James, BA, University of the West Indies, Mona; PhD, University of Cambridge. Associate Professor of Comparative Literature and Caribbean Studies, University of Toronto.
Conrad James is Associate professor of Comparative Literature and Caribbean Studies at the University of Toronto. Previously, he was associate professor and director of World Cultures and Literatures at the University of Houston. Professor James has also taught at the University of Durham and the University of Birmingham in the United Kingdom. And he has held visiting positions at the University of Maryland and the University of California, Santa Cruz. Dr. James is author of Filial Crisis and Erotic Politics in Black Cuban Writing Daughters Sons and Lovers (Tamesis 2019). His other major publications include Writing the Afro-Hispanic: Essays on Africa and Africans in the Spanish Caribbean (2012) and The Cultures of the Hispanic Caribbean (2000).
Francis Leneghan, BA, PhD, Trinity College, Dublin. Professor of Old English, University of Oxford; Fellow, St. Cross College.
Francis Leneghan is Professor of Old English at the University of Oxford and a Fellow of St Cross College, Oxford. Before coming to Oxford in 2008 he taught Old and Middle English at Trinity College Dublin, where he studied for his BA and PhD, and University College Dublin. His research concentrates on intersections between politics, religion and literature in Anglo-Saxon England. He is especially interested in the Old English heroic poem Beowulf, the translation and adaptation of scripture in early England, and writings associated with King Alfred of Wessex. He has published widely on Old English poetry and prose and is the author of The Dynastic Drama of 'Beowulf' (Cambridge: D. S. Brewer, 2020). For further details see his faculty webpage.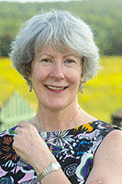 Gwyneth Lewis, BA, University of Cambridge; DPhil, University of Oxford. Former Welsh Poet Laureate. 2014 Bain-Swiggett Visiting Lecturer in Poetry and English, Princeton University.
Gwyneth Lewis was National Poet of Wales 2005-06, the first to be awarded the laureateship. She is an award-winning poet in both Welsh and English. In 2010 she was given a Cholmondeley Award by the Society of Authors. Gwyneth's two memoirs are Sunbathing in the Rain: A Cheerful Book about Depression (Harper Perennial, 2002) and Two in a Boat: A Marital Rite of Passage (Fourth Estate, 2005). Gwyneth lives in Cardiff and she was the 2016 Robert Frost Professor of Literature at the Bread Loaf School of English.
Mark Turner, BA, Hampden-Sydney College; MA, PhD, University of London. Professor of English, King's College London.

Katherine Williams, BA, Arizona State University; MA, PhD, Rutgers University. Associate Professor, University of Toronto St. George.
Dr. Katherine Schaap Williams is Associate Professor of English at the University of Toronto. She has published widely at the intersections of early modern drama, critical disability studies, and performance theory, and she edited Chapman, Jonson, and Marston's 1605 play Eastward Ho for The Routledge Anthology of Early Modern Drama (2020). Her recent monograph, Unfixable Forms: Disability, Performance, and the Early Modern English Theater (Cornell University Press, 2021), received an honorable mention for the David Bevington Award, conferred by MRDS for the best new book in early drama studies, and an honorable mention for ATHE's Outstanding Book Award (2022).