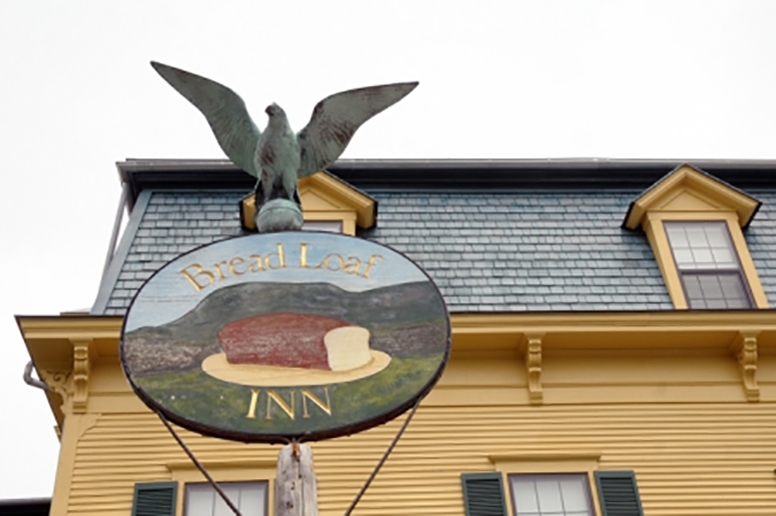 For nearly three years, the iconic eagle that perched above the Bread Loaf Inn sign had been absent, relegated to a storage facility to await repairs. This summer, just in time for the start of the Bread Loaf School of English, the recently restored eagle reappeared atop the sign, once again welcoming visitors to Middlebury's Ripton campus.
Bread Loaf Campus Manager Justin Allen says the crew first noticed the bird was ailing about three years ago when one of its copper wings began to sag. On closer inspection, it was clear that the wing was actually broken and that the eagle needed professional help. They suspected heavy snow had caused the damage. Allen sent the sculpture to Conant Metal & Light in Burlington, Vermont, to make the necessary repair.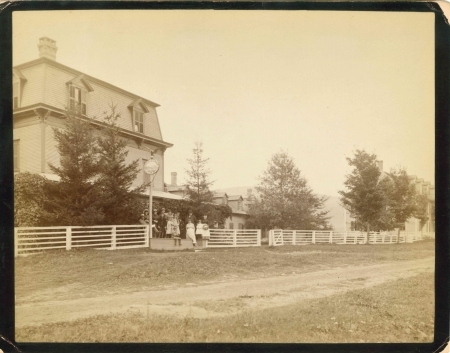 The eagle is believed to be quite old. Photos dating as far back as the 1870s appear to show the eagle on its perch above the sign.
On June 27, Allen and his grounds crew installed the refurbished eagle back in its original place, where it keeps a watchful eye over the Bread Loaf Mountain campus.