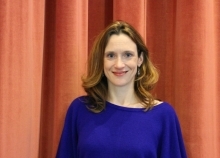 Amy Rodgers, assistant professor of English and film studies at Mount Holyoke College, has authored contributions to The English Renaissance in Popular Culture: An Age for All Time (Palgrave, 2009), The Oxford History of Popular Print Culture, Vol. 6 (Oxford, 2012), and Shakespearean Echoes (Palgrave, 2015).
Shakespeare and the Politics of Hatred
Trauma in the Premodern World
You are a former member of the Washington, Atlanta, and Joffrey Ballet companies and codirector of the Shakespeare and Dance Project, which is dedicated to exploring the world of questions that arise when we consider the role of dance sequences in Shakespeare's plays. How does performance affect your understanding of Shakespeare?
In graduate school, I realized I wanted to work on early modern theatrical audiences. Rather than pursue a project on audience demographics (who went to Renaissance plays) or affect-based inquiries (what people felt when watching drama), I sought to understand how various cultural discourses (theatrical, moralist, legal, and commercial) helped create an epistemology of early modern spectators and spectatorship, and how that knowledge played a role in creating spectatorial practice. I attribute this perspective to my dance career, as it demanded tremendous and consistent investment in communicating with audiences composed of people that I would likely never meet.
What has prompted you to take up the issue of hate in Shakespeare's plays?
After the 2016 U.S. presidential elections, the campus climate at Mount Holyoke felt deeply unsettled, as we all tried to make sense of the histories, misprisions, and hostilities that divide our nation on multiple ideological and material fronts. Everyone seemed to be grappling with how to respond, and, in those last months of 2016, these attempts often took the form of rancor, among both students and faculty. Shakespeare and the Politics of Hatred was an attempt to pursue some of these issues through intellectual engagement and historical perspective. I hoped that by exploring how and why some of Shakespeare's major characters become entrapped by extremes of human emotion (such as bitterness, envy, and fear), we might come to a more nuanced and empathetic understanding of how hate arises. I ended up being deeply inspired by the conversations and work we did in this course and am very much looking forward to teaching it at Bread Loaf.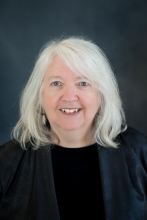 Cheryl Savageau, poet, writer, storyteller, and artist of Abenaki descent, was awarded a Fellowship in Poetry from the National Endowment for the Arts in 1993. Her book Dirt Road Home (Curbstone Press, 1995) was nominated for Pulitzer Prize, and her children's book Muskrat Will Be Swimming (Rising Moon, 1996) was a Smithsonian Notable Book. She is also the author of the collection of poetry Mother/Land (Salt Publishing, 2006).
Gender and Sexuality in North American Native Literature
Memoir Workshop: Telling Stories, Finding Meaning
Tell us about Dawnland Voices 2.0 and the work it is trying to do.
In the languages of many indigenous peoples of the Northeast, Dawnland is the name for this place we call home. Dawnland Voices 2.0 is a continuation of a project that began with Dawnland Voices, an anthology of Native writing from the Northeast, edited by Siobhan Senier. We've published poetry, songs, and children's stories—many in both English and Native languages—fiction, memoir, scholarly articles, interviews, reviews, and visual art. I think of DV2.0 as a gathering of Native writers, where we get to know each other through our work, and where we say to the world, "We are still here."
You write that Native elder, poet, and activist Doris Seale once advised you that "people will know who you are by the tracks you leave behind." How do you see memoir, in particular, creating those tracks?
When Doris Seale told me, "They will know who you are by the tracks you leave behind," she was warning me of the ways our attention can be deflected by the nonessential, by false trails, and  by diversions meant to distract us. She was saying, "You're a storyteller, you have work to do." In memoir, we search for the deepest truths, go to those most painful places, and tell stories that matter. This takes the courage to love deeply, to laugh, and especially to know that story matters, that the stories we tell can, and do, change the world.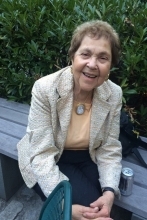 Froma Zeitlin, Charles Ewing Professor of Greek Language and Literature and professor emerita of comparative literature at Princeton University, is a specialist in Greek literature from Homer to late antiquity, as well as Holocaust studies. Her many publications include Playing the Other: Gender and Society in Classical Greek Literature (U of Chicago, 1996) and Under the Sign of the Shield: Semiotics and Aeschylus' Seven against Thebes (Lexington Books, 2009).
Stolen Years: Youth under the Nazis in World War II
The Novel before the Novel: Ancient Prose Fiction and Its Vicissitudes
You are teaching a course on the experiences of childhood under the Nazis during World War II. How did that course evolve from your work in Judaic studies?
In truth, this was a topic that had always haunted me, whose identity, as it were, made me a child of this dreadful time, keenly aware that had I not been here, I too would probably have met the same fate as one million others. Once I also joined the Department of Comparative Literature at Princeton (in addition to the Department of Classics), I was able to pursue this lifelong interest along with my conviction that the humanities must also include a study of inhumanity. Judaic studies was the third route into fulfilling these ambitions.
What led to your interest in ancient Greek literature?
I was always drawn to the study of antiquity as the source of our beginnings, which produced the conglomerate of brilliant innovations in thought, word, myth, and image. Latin came first, but I was enthralled by the riches of Greek literature, including epic (Homer), tragedy (Aeschylus, Sophocles, Euripides), comedy (Aristophanes), philosophy (Plato, Aristotle), and, finally, the novel. A latecomer on the scene (and often spurned for its romance plots), it presented me with a new and exciting challenge as to the vicissitudes of this culture in later centuries under the Roman Empire and beyond.
New Mexico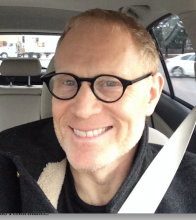 Jonathan Fried, actor and affiliate faculty in the Department of Performing Arts, Emerson College, has performed in the New York Shakespeare Festival, Arena Stage, Signature Theater, Old Vic, Yale Repertory Theater, American Repertory Theater, and, over the past 31 years, the Bread Loaf Acting Ensemble. He is the coauthor (with Alvin Epstein) of Dressing Room Stories: The Making of an Artist (2015).
From Oral History to Solo Performance
What is your most memorable Bread Loaf production?
In Alan MacVey's 2013 production of Our Town, he staged the last act, which takes place in a small New England cemetery, out in the Bread Loaf field, on the edge of the forest. Playing that magical last act each night under the stars was unforgettable, a complete union of play, production, and community. It was one of those experiences that could only happen at Bread Loaf. 
What are your hopes for the introduction of a theater program at the New Mexico campus?
I am very excited to see the ways in which the Santa Fe campus makes this new acting ensemble their own. Our goal is to serve the community, and my hope is that everyone—students, faculty, staff—will feel encouraged to make us a part of their summer, not only in class but over meals and throughout the daily life of the session.
Oxford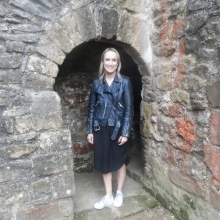 Lucy Hartley, professor of English at the University of Michigan, is the author of Physiognomy and the Meaning of Expression in Nineteenth-Century Culture (Cambridge, 2001) and Democratising Beauty in Nineteenth-Century Britain: Art and the Politics of Public Life (Cambridge, 2017), as well as the editor of The History of British Women's Writing 1830–1880 (Palgrave, 2018).
Poverty in 19th-Century Literature
Historicising Literature: Class, Race, Gender
What has sparked your interest in the issue of poverty in 19th-century literature?
My interest stems from a desire to push the line of social inquiry further in my work on 19th-century Britain. The title of my current book project is Poverty and Progress: The Whitechapel Project of Samuel and Henrietta Barnett. The Barnetts opened the Whitechapel Fine Art Loan Exhibition in St. Jude's School on April 14, 1881, followed, on December 24, 1884, by the university settlement of Toynbee Hall. The book investigates the lives of the Barnetts and the institutions they established, charting their manifold efforts to address inequality and build a social movement in one of the poorest districts of London. 
Your book Democratising Beauty in Nineteenth-Century Britain discusses a relationship between preoccupation with beauty and political life in 19th-century Britain. Any thoughts on the subject in 21st-century America?
Yes, I have lots of thoughts! The leading question of the book is whether the self-interested pursuit of beauty could help to establish the moral and political norms that enable democratic society to flourish. In our current moment, I've found myself thinking about a different version of this question where the pursuit of one's own interest can be the justification for demolishing moral and political conventions and, in turn, can invigorate movements with radically different (indeed incompatible) understandings of democratic society. All in all, it seems as if we're far from a time and a place where beauty had meaning or value in public political life.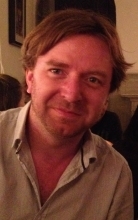 Francis Leneghan, associate professor of Old English at the University of Oxford and fellow of St. Cross College, is coeditor (with Tamara Atkin) of The Psalms and Medieval English Literature: From the Conversion to the Reformation (Cambridge, 2017).
Beowulf and the Anglo-Saxon World
What in particular attracts you to Anglo-Saxon language and literature?
The mixture of the familiar and the obscure—the words are recognizably English, but only when you look at them closely. Legendary figures like King Hrothgar and Queen Wealhtheow might not mean much to us. Yet for early English men and women these figures seem to have been as famous as biblical, classical, or even Arthurian tales are to us now. On the other hand, the Anglo-Saxons' approach to literary form and narratology can seem strangely modern, with its disorientating switches from the narrative present to deep, mythical time, and puzzling alternations between human and nonhuman voices. 
Imagine you're a high school teacher faced with a classroom of 21st-century adolescents asking you why Beowulf should matter to them. How do you respond?
Beowulf matters because it's one of the great stories of world literature, with a hero who goes on a series of adventures, overcoming giants, sea monsters, and a dragon, and dies leaving a terrible mess behind him. It's also the most sophisticated poem in English from the Early Middle Ages. Studying Beowulf is a way in to the Anglo-Saxon period, when the English-speaking peoples of Britain abandoned Woden and Thor and adopted Christianity. Beowulf looks both ways, celebrating the heroes of old while regretting that ne wiston hie Drihten God (they did not know the Lord God).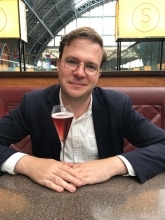 David J. Russell, associate professor of English at the University of Oxford and dean and tutorial fellow at Corpus Christi College, is the author of Tact: Aesthetic Liberalism and the Essay Form in Nineteenth-Century Britain (Princeton, 2017).
How to Be a Critic: Literary and Cultural Engagement from the 19th Century to the Present
How did you get interested in the question of tact, the subject of your most recent book?
I was reading a lot of essays from the 19th century, when the form really flourished. And I was also thinking about how complex modern life is, and how rich and difficult a task it is to feel one's way among other people. I realized that essays as an art form are so often interested in modes of relating between people, or between people and complex objects in the world, like artworks or books. People and artworks are alike in always being surprising to us, or in excess of our plans for them; tact is about making a virtue of that problem.
What's the biggest change you've seen in criticism in our own contemporary moment?
A difficult question to answer briefly! But one point to note is that never has criticism— or at least the tradition of literary and cultural criticism I'm most interested in—seemed more under threat and under impossible demands to justify itself by market criteria. A hopeful possibility here is that, as it disappears, people will realize they need it; they might turn to a critical tradition in search of alternative, better, languages for describing our lives and shared predicaments than are on offer from politics, or consumerism, or economics. I think the potential is there. We can hope.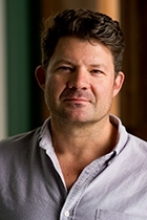 Mark Turner, professor of English at King's College London, follows wide-ranging research interests from Victorian literature and culture to media history to Anglo-American queer studies. He is coeditor (with Deborah Denenholz Morse and Margaret Markwick) of The Routledge Research Companion to Anthony Trollope (Routledge, 2016).
The City in the 20th Century: Vision, Form, Politics
You recently published an article on "zigzagging" in the modern city. Could you describe this phenomenon?
I was asked to contribute to a book of essays called Restless Cities, about all the idiosyncratic ways we relate to the modern city. I wrote the article on "zigzagging" as a continuation of my thinking about sexuality and the city—what it means to walk the city's streets and how we do it differently, following the "straight" or "bent" lines of the city. I begin by talking about my own urban wanderings as a teenager, and then linked those musings to a range of others—the architect Corbusier, the poet Whitman, the artist David Wojnarowicz, the philosopher Foucault.
Are there any authors who wrote about the city of Oxford whom you might recommend?
Oxford finds its way into a surprisingly wide range of novels. Perhaps the best-known Oxford novel is Evelyn Waugh's Brideshead Revisited (1945), evocative of youthful (male) pleasures and a very British kind of queerness. The Victorian novel Tom Brown at Oxford (1859) by Thomas Hughes offers a nice glimpse into the adventures of a mid-19th-century Oxford student. Or try the classic crime novel The Moving Toyshop (1946) by Edmund Crispin or the American Charles Finch's recent The Last Enchantments (2014), about an American grad student in Oxford.